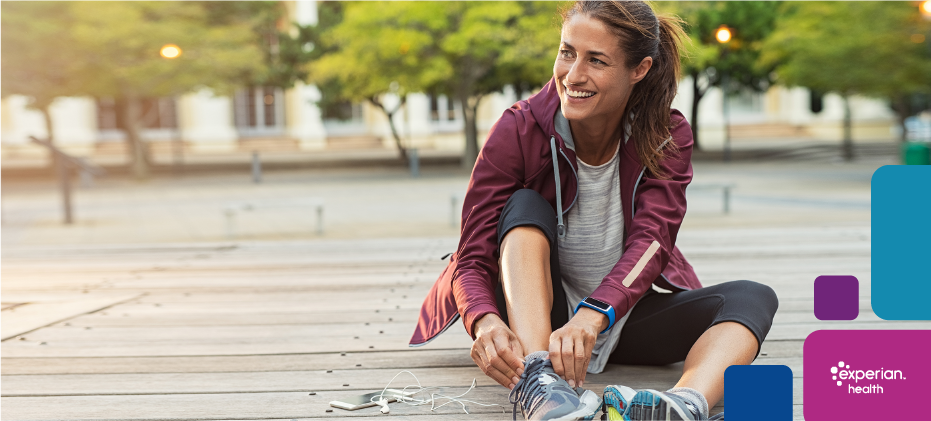 With Google's acquisition of Fitbit in November 2019 and Apple's recent foray into smartphone-based clinical research, the 'big four' tech giants are ramping up their efforts to take a slice of the $3.6 trillion healthcare industry pie. These investments aren't new. Between 2013 and 2017, Apple, Microsoft and Google's parent company, Alphabet, filed a combined 300 health-related patents, while Amazon has been looking to expand into the pharmacy space since the early 2000s.
Historically, it hasn't been easy for new players to get into the healthcare game. Up to now, tech companies have mostly stayed in their lanes, using their expertise in cloud-based computing, artificial intelligence and supply chain management to break into health markets around the edges.
What gives them a big advantage now is the rise of healthcare consumerism, especially in the digital realm. Patients expect to be treated as individuals, with communications and services that are convenient and tailored to their needs. The personalization that so delights them is powered by their own health data and a focus on the consumer experience – two of the tech companies' biggest strengths.
Providing a consumer-centric experience has been challenging for the healthcare industry. In fact, it's been challenging for many legacy industries (banking, insurance, etc.). Amazon and others have a head start in being able to leverage vast quantities of consumer data and turn insights about their customers' lifestyles, behaviors and preferences into a better consumer experience. How can healthcare providers compete?
Understanding consumer data is key to a better patient experience and better population health
The buzz around consumer data opportunities isn't limited to the tech world. Recognizing the role of consumer data in improving both the patient experience and population health, more health systems are investing heavily in data analytics, looking at how they use data to market to their consumers and address the social determinants of health.
Mindy Pankoke, Senior Product Manager for Experian Health, says:
"Consumer data is becoming more important in healthcare because patients are people. They're more than a clinical chart or claims form. They have lifestyles, they have interests, they have behaviors. This is called consumer data. 'Social determinants of health' has become a huge buzzword in the healthcare industry and it's more than buzz. It's data about people's lifestyles that we can use to improve their health."
Over 80% of health outcomes are attributed to the social determinants of health, so knowing who your patients are and what they need is increasingly important if you want to improve their wellbeing.
When you understand what's going on in your patients' lives, you'll know whether they need assistance with transportation, understanding their healthcare information, managing a care plan or accessing healthy food. You can communicate with them in the most effective way and point them towards services that could help them access care and avoid more serious conditions. And even better, much of this can be done through time-saving automation tools.
Where to start with consumer data
Today's leading healthcare providers are using consumer data in three main areas:
1. Streamlining patient communications
Whether a patient is getting treatment for a broken leg or multiple chronic conditions, their healthcare journey probably involves hundreds of touchpoints with your organization.
Consumer data helps you cut to the chase and give them the exact information they need to make their next decision or complete their next task, in the most convenient way. Data analytics allow you to create a slicker patient experience, by giving the right message in the right format – whether that's in marketing to new patients, sending bill reminders, or encouraging wellness checks.
2. Segmenting patients according to social determinants of health
In a study of 78 social needs programs published this month, Health Affairs reported that health systems invested more than $2.5 billion in interventions focused on housing, employment, education, food security, community and transportation, between 2017-2019.
Clearly, some patients will benefit from these services, while others won't. There's no point giving the same information to every patient. Consumer data lets you segment your patient population and target information about social programs to the ones who need them most.
3. Creating bespoke services for your specific patient population
Consumer insights tell you exactly what's blocking your particular patient population from accessing care, now and in the future. You'll know how many have difficulty attending appointments, how many might struggle to read complicated instructions and how many will be too busy to download and use your new healthy recipe app. Analyzing your population's needs and tendencies allows you to predict future demand for different services and develop interventions to solve those specific challenges.
Future-proof your consumer data strategy by working with a trusted partner
As the big tech companies are coming to discover, healthcare data regulations are complex. You need to know where your data comes from, for the sake of both accuracy and permissibility.
Working with a trusted data vendor in the health space can help ensure the reliability and integrity of your data, as they will have expertise in the appropriate use of consumer data in healthcare. They'll help you pull insights from only the most relevant, current data, so you can build a competitive consumer experience on the strongest foundations.
Find out more about how Experian Health's consumer data analytics can give you a holistic view of your patients and the social determinants that affect their health.