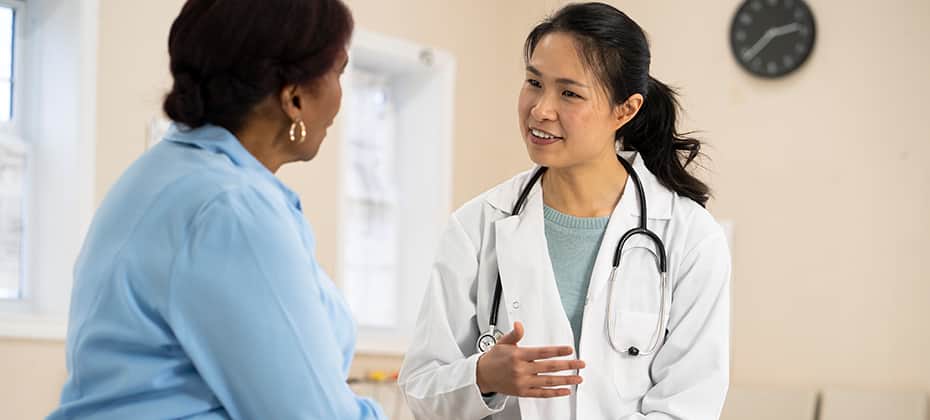 Most healthcare consumers spend only a tiny fraction of their lives in the clinical world of medical appointments and procedures. Where and how they spend the rest of their time has a far bigger impact on their health and well-being. So why are some providers still relying primarily on clinical data to devise their care plans?
Clinical data is crucial when it comes to a patient's diagnosis and treatment options, but it tells you nothing about their ability to stick to a care plan when they get home. How do their living situation and lifestyle habits play into the physician's treatment recommendations?
Consumer data is the missing piece of the healthcare jigsaw. When providers have insights into their patients' social and economic circumstances, they're better placed to spot the factors that might hinder access to care, and offer a more holistic, tailored and effective support plan.
The predictive power of consumer data
Let's imagine a single mom of two small kids, working two jobs. Her daily life is a race to get everything done on time, give her children what they need and still make ends meet within her weekly budget. When a reminder for her annual wellness appointment flashes up on her phone, she adds it to her mental to-do list. But by the time the appointment comes around, the stress of taking time off work and scraping together the cash for gas or bus fare means she puts it off. She doesn't go.
Six months later, she ends up in the emergency room with symptoms of a serious illness. Had her provider known about the barriers in advance, they could have supported her to get to her appointment and discover her illness sooner.
As Dr. David Berg, co-founder of Redirect Health says, "the most important part of getting good results is not the knowledge of the doctors, not the treatment, not the drug. It's the logistics, the social support, the ability to arrange babysitting."
Consumer data, such as car ownership, employment status, income level and family information can give you these insights early enough to take action. You'll know whether your patients can get to their appointments easily, whether they can afford childcare, and a whole host of other factors that might affect their ability to stick to a care plan. And once you know those things, you can offer tailored support to give them the best chance of success.
How to gather non-clinical insights
According to PwC, around 78% of providers lack the data to identify patients' social needs. Many have basic demographic information on their patient populations, but are missing the more sophisticated insights that could help them better support patients.
It doesn't have to be complicated, but there are a few considerations healthcare providers should vet as they gather and use consumer data to help drive care plan compliance:
Evaluate the pros and cons of patient surveys
The obvious way to find out more about your patients' needs is to ask them directly. A survey at the point of registration can help you understand what barriers may prevent them from attending appointments, taking prescriptions or following other medical advice.
However, surveys can be time-consuming and expensive to administer, and recording answers by hand can lead to errors. How a patient interprets the questions and how your team interprets the answers may affect the usefulness of the survey data. And a patient's circumstances may change between completing the survey and trying to follow the care plan.
This approach also only includes patients who manage to attend an appointment in the first place. Those without access to care such as the mom in the example above, would be omitted from the survey, so you would miss out on discovering how to help them.
Tap data vendors to deepen your consumer insights
A third-party data vendor can give you access to data on your patient population's income, occupations, length of residence and other social and economic circumstances. When this data is packaged up for your care managers, it can be used to inform proactive, preventative conversations with your patients, to solve any non-clinical gaps in care. It's more cost-effective than patient surveys and removes the risk of personal bias and interpretation.
Ensuring the reliability and integrity of your data vendor can be a challenge. Data brokers often use consumer data collected in retail and other industries, which may not be completely relevant to your activities or collected in a way that meets the requirements for use in healthcare settings. It's crucial to be able to verify the source of the data and confirm that individuals were told how their data would be used and given the choice to opt out. Always ask your vendor if they are an "original source compiler."
Working with a data vendor in the health space, such as Experian Health, can help avoid these pitfalls, as they will have expertise in the appropriate use of consumer data in healthcare.
Understand permissible use of consumer data to stay compliant
To use consumer data successfully, you must have confidence in both its accuracy and your ability to safeguard patient privacy. For example, are your data collection processes compliant with the General Data Protection Regulation (GDPR) and the California Consumer Privacy Act 2018 (CCPA)?
Working with a data management partner who collects data directly from consumers means you can verify that all privacy requirements and opt-outs are in place. They'll also help you scrutinize hundreds of public and proprietary data sources, so you use only the most relevant, up-to-date data to inform your decision-making.
By evaluating and understanding these three areas, you'll be able to leverage consumer data to tailor your patient engagement and support and make it easier for your patients to comply with their care plan. The more you are able to see and treat each patient as a whole, individual person, the better their health outcomes are likely to be. Consumer data lets you do that.