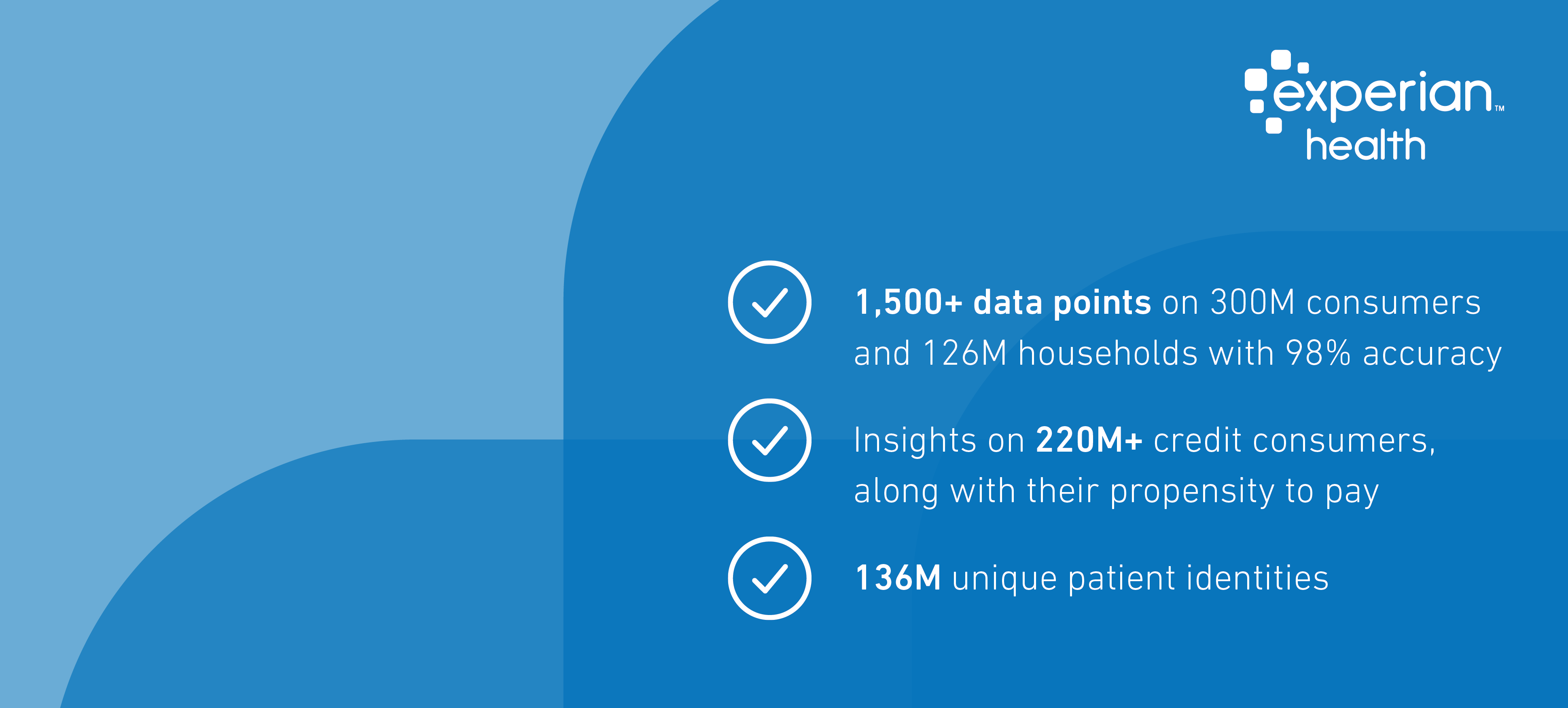 The healthcare industry is starting to embrace the use of consumer data to help achieve better treatment outcomes, engage patients in meaningful ways, market to health consumers, and identify social determinants of health among their patient population. As consumers now spend an estimated $3.5 trillion annually on healthcare in the U.S. (approximately $10,348 per consumer), they expect the healthcare industry to create modern and innovative experiences for their care journey. Those experiences can only be created through data-driven insights.
When it comes to the world of data, where can we start?
What if we could use health data and other variables like socioeconomics to predict missed appointments, noncompliance with medications, and patient trajectory over time? By learning how to apply data analytics to practice management workflows, we will improve the delivery of patient care by zeroing in on the best in social determinants of health.
Data insights can also forge stronger customer and patient relationships, foster brand loyalty, and drive decisions around how to interact with consumers in ways that consider their lifestyles, attitudes and preferences. Those insights help deliver tailored messages to patients that are relevant to every stage of their journey.
And what about applying credit data to create a personalized, nearly invisible, payment experience for patients? As patients express that paying their bill is a top pain point in their health journey, we look to use the right data insights to fuel collection strategies by offering patients financial assistance and payment plans at the point of service to ensure a positive patient financial experience.
The right data can transform patient and consumer experiences in healthcare. However, it's important to have access to clean, original-source data, as well as analytics to gain insights that drive decisions and achieve results. Household data, marketing data, credit data and of course healthcare data can all offer a more complete view of today's healthcare consumer.
If you are attending HIMSS19, join us in booth 2033 to hear one of our presentations on using data in the patient experience to earn CE credits.