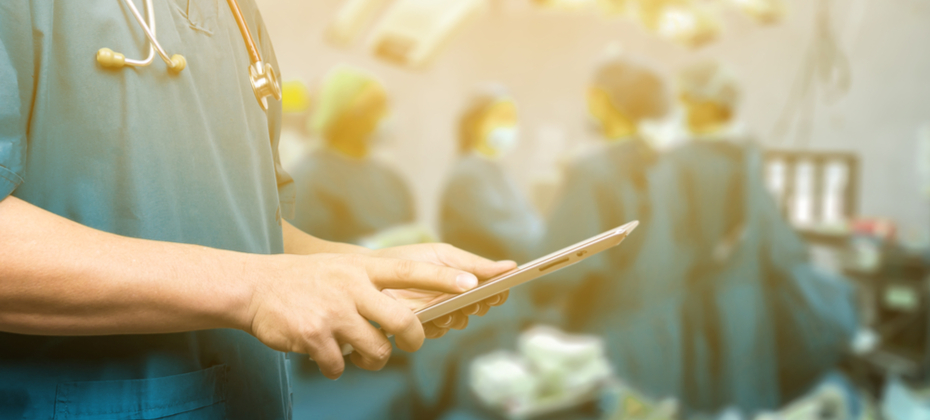 Healthcare has always been driven by data, and today, providers have access to an unprecedented amount from a wide variety of sources. While this influx could be a blessing to the healthcare industry as a whole, it also poses a number of challenges, particularly when it comes to patient identity management. With a soaring volume of patient information coming in from numerous sources, identity errors become increasingly more likely, as well as the potential consequence of fatal mistakes.
Keeping this in mind, the importance of effective identity management cannot be overstated. Every year, an estimated 195,000 people die due to medical mistakes. More than half of those deaths – 10 out of every 17 – are the result of identity management errors, such as duplicate records and mistaken patient identities.
While current healthcare IT solutions attempt to tackle these discrepancies, they only succeed in identifying about 10 percent of all duplicate records. Consequently, patients often undergo repeated tests or receive incorrect treatment or medication that can result in adverse effects to their health.
Also, there is limited coordination of patient data throughout the healthcare ecosystem. The main culprit of this is the lack of secure data transfers that compromise patient records and identity. This raises the question: How can healthcare organizations better manage the massive amounts of data related to each patient's medical identity? Luckily, such issues can be improved with Experian Health's Universal Identity Manager (UIM), which creates a single identity for individual patients across multiple disparate healthcare databases.
Upgrade your identity management system
The ability to share patient information across multiple healthcare organizations with different care management programs is at the core of optimizing overall patient care. Properly utilizing patient and population health data can dramatically improve an organization's efficiency, raise its quality of care, and lower its readmissions rate.
For patient data to be useful, however, providers require a robust infrastructure that allows for secure, precise, and accurate storage of patient data. The same framework should be able to assign patients unique identities across the entire network. In turn, a single, universal patient identity system allows for better analytical insights and more effective care personalization.
This kind of management system also allows an organization to add relevant data to a patient's medical profile faster and more accurately, creating an improved dynamic database that can develop personalized patient engagement and care plans.
How Experian Health's universal identity management software helps
Administrative slip-ups in healthcare can have drastic consequences for a patient's health and wellbeing. Eliminating these inaccuracies is the main goal of Experian Health's UIM solution. Experian Health has the benefit of leveraging data assets available to us from being part of broader Experian. As a result, the identity management software generates and assigns a unique identifier to each patient that remains consistent across various healthcare systems, such as hospitals, therapeutic facilities, pharmacies, and healthcare payers.
Drawing on decades of experience in identity management, Experian Health's multi-matching methodology approach eliminates duplicate and erroneous data through comprehensive search and alert processes. It provides a high degree of likeliness because it expands beyond the limitations of the conventional single-matching methodology that most health systems use today. Even records created on disparate healthcare systems can be automatically analyzed and assigned to the appropriate patient identity.
In addition to eliminating discrepancies that could affect the quality of patient care, universal identity management also reduces medical and billing errors, ultimately minimizing an organization's risk of fraud. The solution also works in tandem with Experian Health's suite of patient engagement and transparency tools, including its Patient Self-Service portal, to further optimize an organization's ability to deliver personalized, high-quality care.
Unique patient identifiers are critical for healthcare organizations to reduce the risks of inaccurate and duplicate records that lead to errors and low-quality care. Combined with Experian Health's suite of patient engagement and price transparency tools, its identity management software is a leap toward making efficient and reliable interoperability more possible across the healthcare ecosystem.