Given market dynamics, technology today is an important topic for businesses to track — whether beginning a technology transformation journey or looking to continuously improve by understanding the latest advancements available — including AI-powered consumer lending. With innovation at the forefront of practices, our experts help power important topics around this subject — and fuel breakthrough technologies. Recently, this focus on innovation was acknowledged, with Ascend Intelligence Services™, winning both honors from The CIO 100 Awards and The FinTech Breakthrough Awards, premiere and notable programs that recognize breakthrough technology worldwide.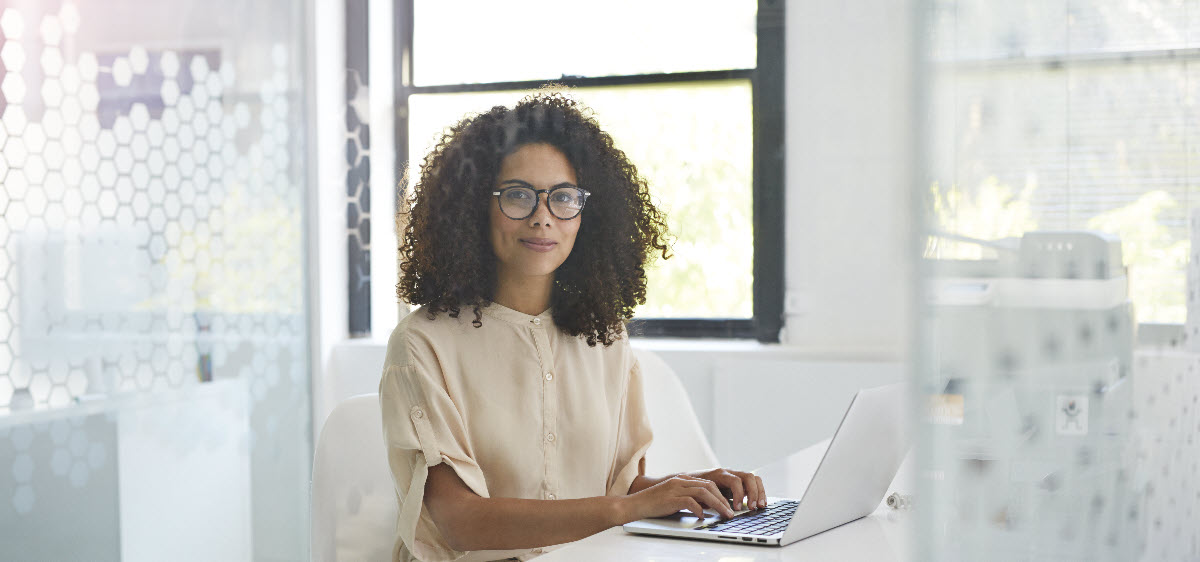 ML technology helps drive customer satisfaction and increased bookings
The CIO 100 Awards recognized Atlas Credit, a midsized lender headquartered in Texas for their use of the Experian Ascend Intelligence Platform. The platform enabled them to double loan application acceptance rates while reducing credit losses by up to 20 percent. Atlas Credit uses the tools and data to make instant decisions, resulting in improved customer satisfaction and higher booking rates. Using Ascend Intelligence Services, Experian data scientists rapidly built a machine learning (ML) custom credit risk model, optimized a decision strategy, and deployed the model in production, reducing time to impact by six months.
"Winners are chosen by a team of external judges, many of them former CIOs, on their use of leading-edge IT practices that produce measurable results. The award is an acknowledged mark of enterprise excellence. This year's honorees exemplify what it means to deliver business value through the innovative use of technology. This elite group is creating competitive advantage in their organizations, improving business processes, enabling growth and improving relationships with customers," according to CIO 100 2021 winners.
The CIO 100 awards are presented by IDG's CIO — the executive-level IT media brand providing insight into business technology leadership, each year, CIO recognizes the premier organizations and executives driving IT innovation with these prestigious awards. Honorees are inspiring examples of how IT leadership, business partnerships, and customer engagement are reshaping the future. Atlas Credit was the recipient of the Optimal Loan Underwriting with Machine Learning for Underserved Consumers project.
Better results, delivered faster to help power FinTech evolution
Experian's Ascend Intelligence Services was also selected as a winner of The FinTech Breakthrough Honors, which recognizes Standout FinTech Companies and Solutions in 2021. Ascend Intelligence Services was recognized as the FinTech Breakthrough Award winner in the Consumer Lending Innovation Award category. The FinTech Breakthrough Awards is the premier awards program founded to recognize the FinTech innovators, leaders, and visionaries from around the world in a range of categories, including Digital Banking, Personal Finance, Lending, Payments, Wealth Management, Investments, RegTech, InsurTech, and many more. The 2021 FinTech Breakthrough Award program attracted more than 3,850 nominations from across the globe.
"This past year has been unlike any time period ever seen before for FinTech growth and disruption, with FinTechs maturing to become respected, global players throughout the financial services value chain," said James Johnson, Managing Director, FinTech Breakthrough. "FinTech is a digital force that has clearly entered a new phase of its evolution, moving out of niche use cases to operate at scale, and we are thrilled to recognize the 'breakthrough' FinTech innovators in this market evolution for our fifth annual FinTech Breakthrough Awards program."
Ascend Intelligence Services is a fully managed analytics service delivered digitally by Experian data scientists. It helps lenders leverage advanced technology, utilizing AI to deliver better results up to 5x faster, accelerating time-to-market all while allowing them to make sound business decisions.
Related stories: