The world of consumer credit can feel complex. After all, our database represents 220 million credit-active consumers nationwide with 1.3 billion updates flowing through monthly. How can a business sort through this enormous dataset to identify consumers, decision on loans, market to prospects and collect?
Experian's Consumer Information Services division offers a suite of solutions to assist lenders, government entities, retailers and beyond with all aspects of the customer credit lifecycle.
We want to help your business make smarter decisions, fueled by best-in-class data. Shall we get started?
Latest Video
Experian's Sandbox: Direct Access to the Credit Universe
---
Infographic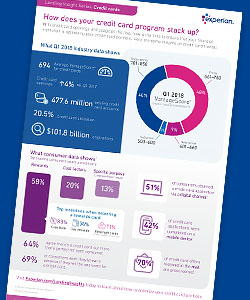 2018 Credit Card Insights
Whitepaper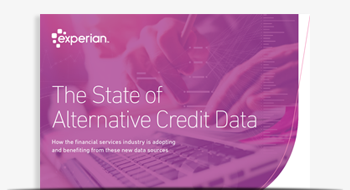 Explore the world of alternative credit data
Discover the latest trends in alternative credit data and how consumers in 2018 are behaving when it comes to credit quality and use, stability and loyalty.
Contact us to learn more about our business services