Hello 2019! Tips to Help You Set the Right Financial Goals This Year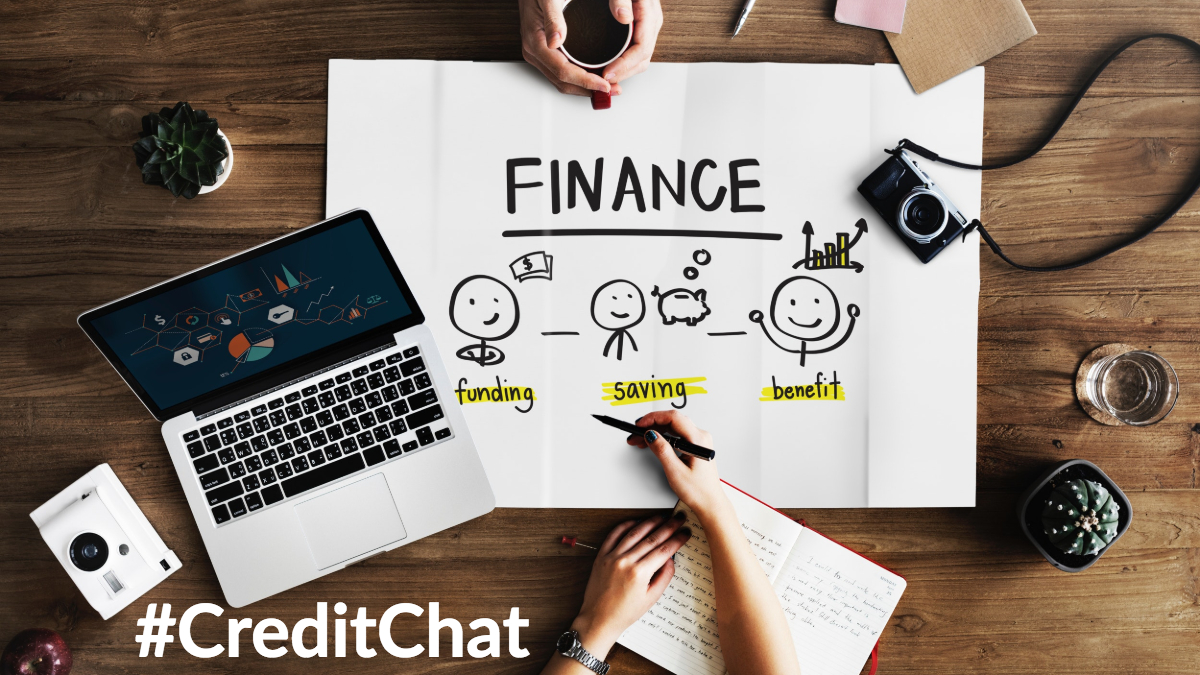 Join our #CreditChat on Twitter on Wednesday, January 2nd, at 3 p.m ET. Happy New! How are you going to make this your best financial year yet? We'll share some tips in this week's #CreditChat.
Topic: Tips to Help You Set the Right Financial Goals This Year     
When: January 2, 2019, at 3 p.m. ET. 
Easy ways to chat with us on Twitter: Tchat
The panel will include: Rod Griffin: Director of Public Education at Experia; Andre Albritton: President & Founder of The Millennials Next Door – Personal Finance Expert; Luis F. Rosa: Certified Financial Planner;  Jennifer Cook: Social Media Administrator for FrogskinU; Kacy Reece: Marketing and Media Coordinator for AFS 401(k) Retirement Serices, LLC.
Questions We'll Discuss:
Q1: How do you set effective financial goals that you can actually achieve?
Q2: What are some ways to increase your income?
Q3: How do you open a bank account as an unbanked consumer?
Q4: How should you prioritize saving for different things versus paying down your debt?
Q5: How do you build credit if you have limited or no credit history?
Q6: What's the fastest way to boost your credit score?
Q7: How do you save for retirement if you don't make much?
Q8: How do you live below your means without feeling deprived?
Q9: What are some things that you can do now to start preparing for 2019 taxes?
Q10: Any final tips on how to set the right financial goals this year?
Hello, 2019! Tips to help you set the right financial goals this year
By Patricia Guevarra
The new year is at your doorstep. Have you thought about what resolutions you want to make? Maybe you want to get into better physical shape. Maybe you want to travel more. Maybe you want to buy your first home. These are all great and respectable goals, but a lot of people fail to realize that many resolutions are contingent on finances. Have you started mulling over what kind of financial goals you want to set this year?
It's easy to say "I'll save x amount of dollars" or "I'll pay off all my debt" without taking a moment to study the reality of your money situation first. Financial resolutions will vary from person to person — one size does not fit all. It's important to set the right kind of financial goals for yourself so you can be proud of all your accomplishments when next year rolls around.
Here are a few tips to help you get started.
First of all, think "SMART"
Specific, Measurable, Achievable, Realistic and Timely. "Save a million dollars" sounds like a good goal, but "Save $5,000 for my emergency fund by the end of June" is both more feasible and specific and realistic enough to motivate you to achieve your goal in the set amount of time you've given yourself. If you want to be an overachiever, consider coming up with formal strategies and tactics to reach your goals. A strategy that could help you save $5,000 in six months could be "Increase flow of income," and t­actics for that strategy could include "Pick up a side hustle," "Get a promotion" and "Sell old clothes." Being this organized and specific might sound like a waste of time, but it will lay a solid foundation for you to keep the resolutions you make.
Assess your situation and act accordingly
Like I said, resolutions aren't "one size fits all" things you can borrow from someone else. It's a good idea to set aside time to sit down with your bills, statements, paycheck stubs, etc., and really study your financial situation. Take a look at your spending habits from the past year. Did you spend more than you planned to? Could you have pocketed some of that money for your savings? Could you have made more of a dent in your debt? Maybe you were too frugal, and your quality of life wasn't as great because of it. Now take a look at the coming year. Do you have a better paying job? Do you have less debt to pay off? Do you have more or less wiggle room? Whatever it is, the past year is a good indication of how the coming year will pan out, so prepare and set your goals based on how your life looks today and how you expect it to look in the next 365 days.
Be honest with yourself
The one person who knows the complete ins and outs of your financial strengths and weaknesses is you. If you know that you prioritize saving for your retirement over paying down your debt all at once, create goals that cater to that. I know that I'm less inclined to save if I'm too stressed by debt, so a big goal of mine in this new year is to pay off my consumer debt completely by August, which will hopefully give me the ability to save more in the next year. As long as you don't try to fool yourself, your goals should be fairly easy to reach with the right amount of discipline.
Sort out your savings
At this point in my life, I'm less inclined to save because my debt sometimes feels crippling, but that doesn't mean I don't save at all. Saving is paramount to your financial health! Save now so you can be stress-free later. There are a lot of ways to save — individual retirement accounts (IRAs), 401(k) accounts with your employer, emergency funds, travel funds, even life insurance. Pick your poison, crunch some numbers and start setting automatic payments to those accounts for every paycheck.
Include a plan to pay down your debt
It's hard to improve your financial situation if your debt is getting in the way. The national credit card debt in the United States is a whopping and, even more staggering, our national student loan debt is $1.5 trillion. So if you think you're alone, I have good news for you: You absolutely are not. Don't be ashamed of your debt; instead, use your time and energy to figure out ways to repay it. Pay your credit card bills twice a month. Try to pay more than your minimum, even if it's just $50 more. Sacrifice some of your recreational money now so you can have less debt later. The little things add up, and whatever your goals are, they should include a debt repayment plan.
Build your credit
If you don't have much debt because you don't use your credit much, make building up your score a goal in the new year. Start beefing up your credit file and boosting your score by following these tips.
—
What are some of your financial resolutions for 2019? Share with us during our #CreditChat on Periscope, YouTube Live, and Twitter every Wednesday at noon Pacific time, 3 p.m. Eastern time.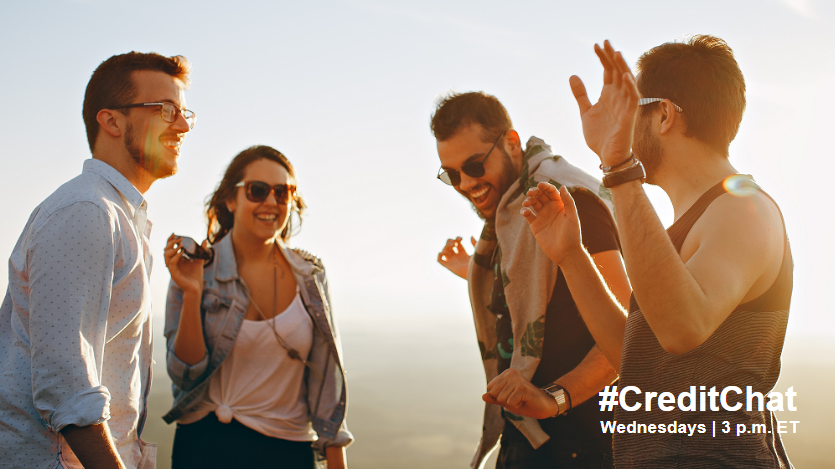 If you've never heard about #CreditChat, here is a brief overview:
Relevant articles:
Relevant chats on YouTube: