Level Up Leadership: Klaudette Christensen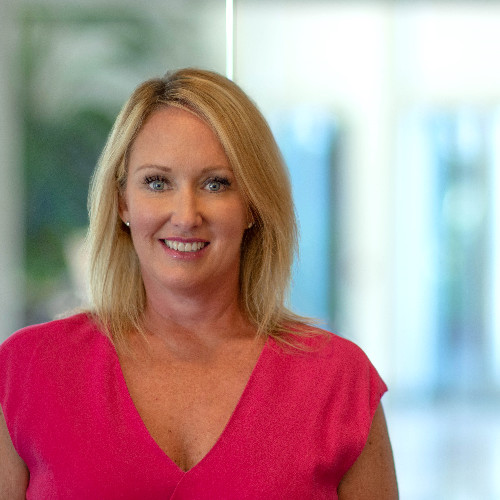 Level Up is designed to help you get to know the leaders of Experian and gain insight into the skills needed to grow your career.
You can subscribe to The Level Up Leadership podcast on iTunes, Google Play, SoundCloud and Spotify.
Most recently, we spoke with Klaudette Christensen, Vice President of Product Management for our CIS division. Klaudette joined Experian in May 2010 and served in various leadership roles, including growth initiatives for Partner Solutions, Data Breach and our Direct to Consumer business. Klaudette has over 20 years of sales, marketing, product management and operations experience across a variety of industries and functions. She will be transitioning into a Chief Operating Officer role for Experian Marketing Services in April.
Here are a few takeaways from our discussion with Klaudette:
Keep your network tight.
Klaudette emphasized the importance of intentional networking both internally and externally; in fact, she has set a personal goal of meeting four people at work and four people outside of work every quarter! But most of the work comes after meeting those connections. After all, you don't want to lose the relationships you create. Here are some tips for making sure your network stays tight:
Keep up by texting or messaging on LinkedIn every once in a while
Make quarterly lunches or dinners a habit
Share articles or other items that you think the other would be interested in
Never burn your bridges
Refine your leadership skills early on.
No matter where you are in your career now, it never hurts to work on improving your leadership skills. Even if you aren't currently in a leadership position, these skills will really help you as a professional in the workplace. Here are some areas you should focus on refining as you start to think about what kind of leader you'd like to be:
Communication. Learning how to speak and listen is paramount to your career.
Relationship-building. Intentional networking will enrich your experience and only add meaningful relationships to your life.
Integrity. Business integrity should always be a priority for you.
Decisiveness. The ability to be decisive and know how to make decisions quickly will be a great asset in the workplace.
Feedback. Be open to feedback and ask for it regularly. As Klaudette says, "Treat feedback like a gift."
Validate the feedback you receive.
Feedback is great as long as it is accurate and well-founded. Klaudette knows well that there are unfortunately some people who will always be a little too willing to dish out negative feedback, which can ultimately hurt your confidence and in turn, you career. Here are some ways you can validate the feedback you receive in the workplace:
Make sure to ask more than one person if you are seeking feedback about something specific
Try partaking in a 360º professional survey completed by your peers, leaders and team members
Don't be afraid to find a mentor (or take on a mentee).
A mentor will have a lot to teach you simply because they've already been in your shoes several years beforehand. A lot of different mentors can teach you different, equally valuable lessons, and it's important to know exactly what you want from each. Here are a few questions to ask yourself before you decide on who your mentor should be:
What do you want to get out of having a mentor?
What are your career goals and where do you wish to be?
Are you seeking a formal or informal mentorship?
Career management is a must.
Mapping out what you want to do and who you want to be is never a bad idea and can only help you out in the long run. Here are a few things you can start thinking about if you want to start planning out the next few years:
How long do you want to stay in your current role?
What responsibilities do you want to take on?
Are there special projects outside of your Business Unit that you'd be interested in participating in?
Are there other Business Units you take an interest in?
What does success look like to you now? In 5 years? 10?
—
We were so happy to have the opportunity to chat with an accomplished and insightful woman such as Klaudette.