FinCon14 Pre-Party: How to Build a Legit Business by Blogging
We had a #CreditChat on YouTube and Twitter to talk about FinCon14, Plutus Awards, and steps to build a successful personal finance blog.
The video panel included: Phil Taylor – founder of  PTmoney and FinCon, Luke Landes – founder of Consumerism Commentary and Plutus Awards, Miranda Marquit – Planting Money Seeds, Stephanie Sammons – Wired Advisor, Steve Chou, My Wife Quit Her Job and BumbleBee Linens, Ashley Jacobs, Wisebread, Shannon McNay – ReadyForZero, and Mike Delgado – Experian.
If you're interested in learning more about FinCon14, check out the official website and conference schedule. And to cast your vote for the People's Choice Plutus Award, please vote on the Plutus Awards website.
Questions we discussed:
Q1: Do you have a favorite memory from a past @FinCon or @PlutusAwards?
Q2: Who are you looking forward to seeing this year at @FinCon (or what sessions)?
Q3: Who should we follow on Twitter for updates and fun pics?
Q4: Who are some of your favorite personal finance bloggers/podcasters?
Q5: Do you have advice for newbie bloggers just getting started in personal finance?
Q6: Where should bloggers get ideas for content? What type of content will you share?
Q7: If you were starting your blog over again, would you do anything differently?
Q8: What are ways personal finance bloggers can monetize their site?
Highlights:
Listen or download this discussion:
Resources Shared:
Blogging Tips:
Blogging Tip: Be passionate. Bring your personality into your writing. [Retweet]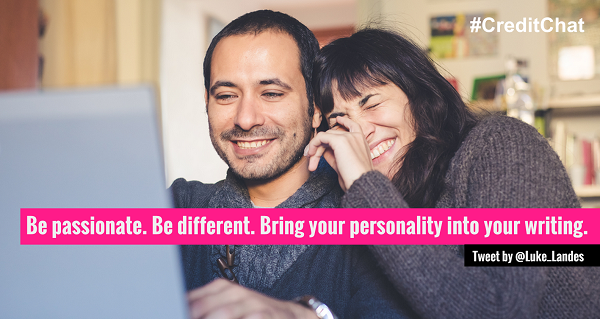 Blogging Tip: Read a lot, every day. It keeps you informed on what people want to read about. [Retweet]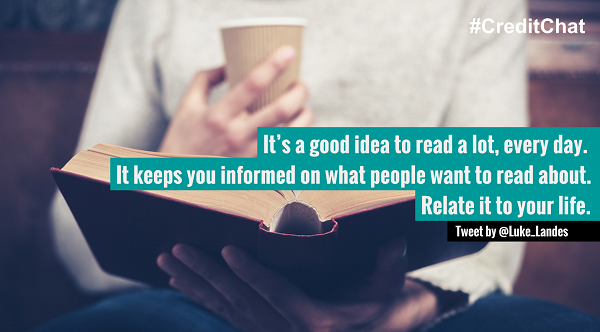 Blogging Tip: Find your voice, draw on your personal experiences. [Retweet]

Blogging Tip: Best content comes from every day life and your willingness to be vulnerable. [Retweet]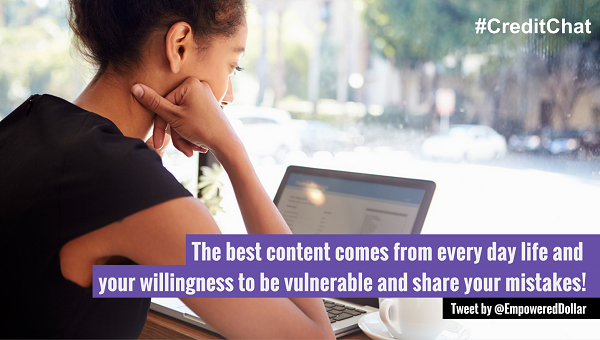 Blogging Tip: Great content is more important and beneficial than lots of content. [Retweet]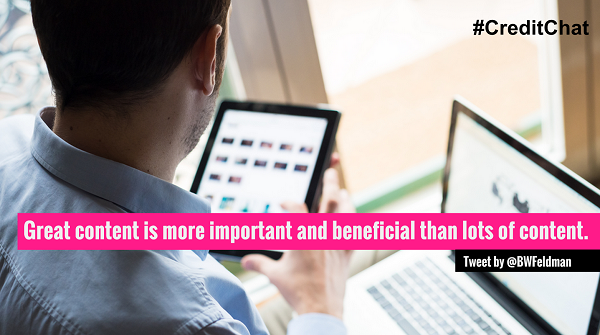 Blogging Tip: Get to know other bloggers/writers [Retweet]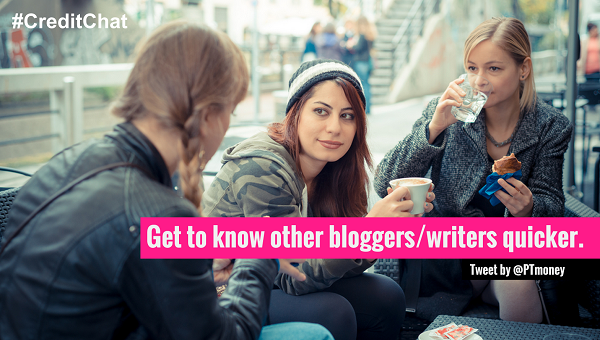 Check out the complete tweetchat: