Experian works hard at having a workplace culture where everyone feels a sense of belonging. We're constantly evolving and improving, and proud to share several recent acknowledgements that we're on the right track.
We have a robust multi-generational employee base, and know that the diversity of perspectives and experience spark innovations that lead to financial inclusion for all. Millennials make up the largest portion of our workforce and we're thrilled to be named a Fortune Best Workplace for Millennials.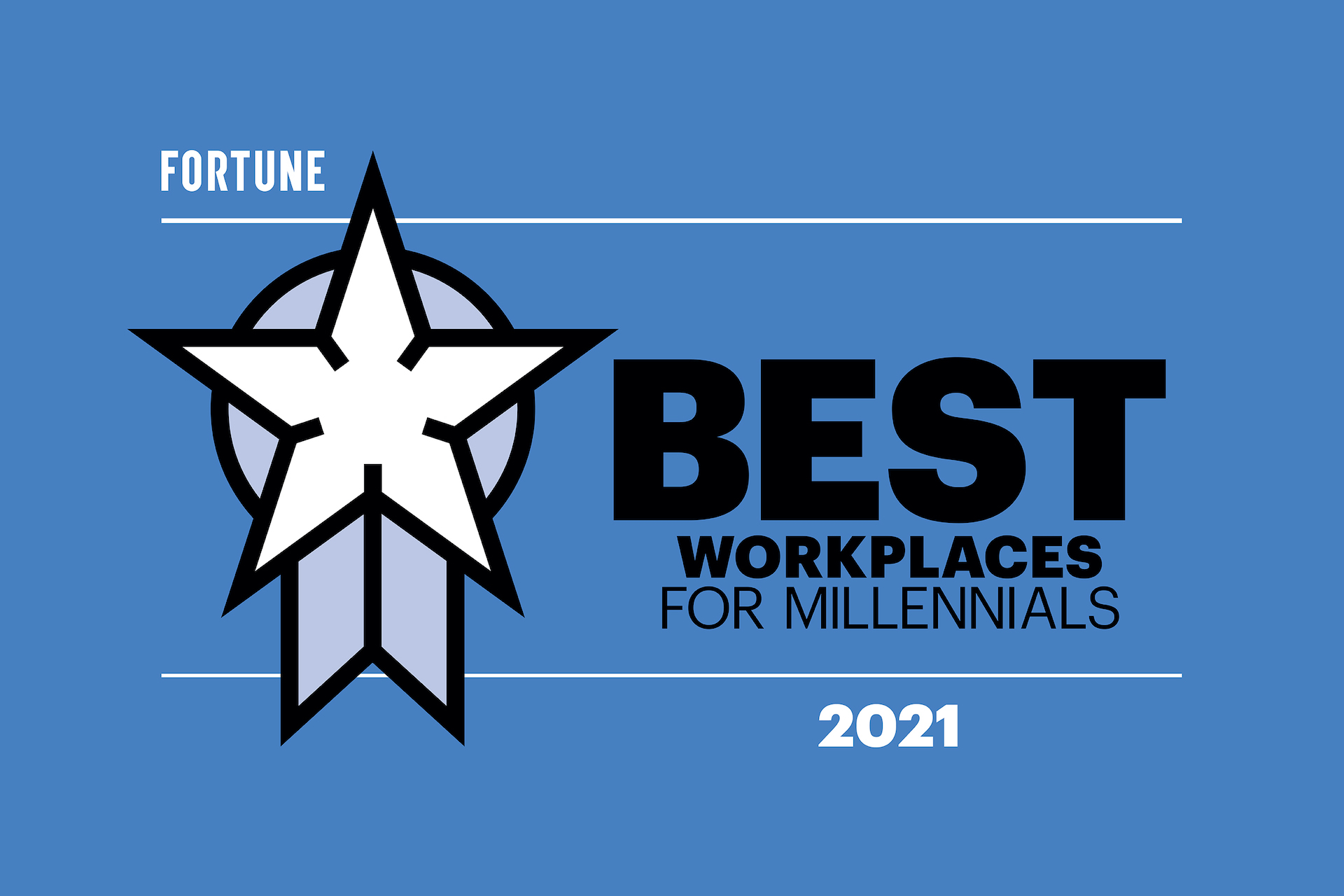 Millennials want to work for organizations that offer fair pay and meaning, inclusive benefits beyond parenthood, gender equity, flexibility and safe spaces, according to Great Place to Work (GPTW). Employee comments to a GPTW survey indicate our team believes we are doing well:
"One question you ask is do we hire people who fit in… No, we don't always – which is why we can innovate and create change – if everyone agrees on every approach, we wouldn't be nearly as successful as we are. That's one thing that makes it a great place to work – our diversity of thought and approach to problems."
Gender equity has been a focus of ours, from recruiting to talent development. Almost half of our new hires, current employees and promoted talent identify as women. Further demonstrating our commitment to diversity and inclusion, Experian North American CEO Craig Boundy is ranked the #12 Best CEO for Women 2021 by Comparably. This ranking is based on 10 million ratings across 60,000 companies, Every CEO on the list is in the Top 5% of all CEOs rated by female employees.
Experian also earned several other awards from Comparably:
Best HR Teams of 2021
Best Company Outlook of 2021
Best Places to Work in Los Angeles 2021
Top 10 for Career Growth
"I've worked for a ton of different technology companies and have never seen such a strong leadership team nor seen a company invest so much in their employee's future!" (quote from GPTW survey)
"Opportunity to grow and move around various lines of business through your career within Experian – allows you to continue to challenge yourself and grow without leaving the organization." (quote from GPTW survey)
Comparably's Annual Best Places to Work Awards rely solely on the input of employees, which makes these honors especially meaningful. We appreciate their feedback and their contributions every day. Check out our 2020 Power of YOU report to learn more about our coworkers, leadership and how we serve our communities.