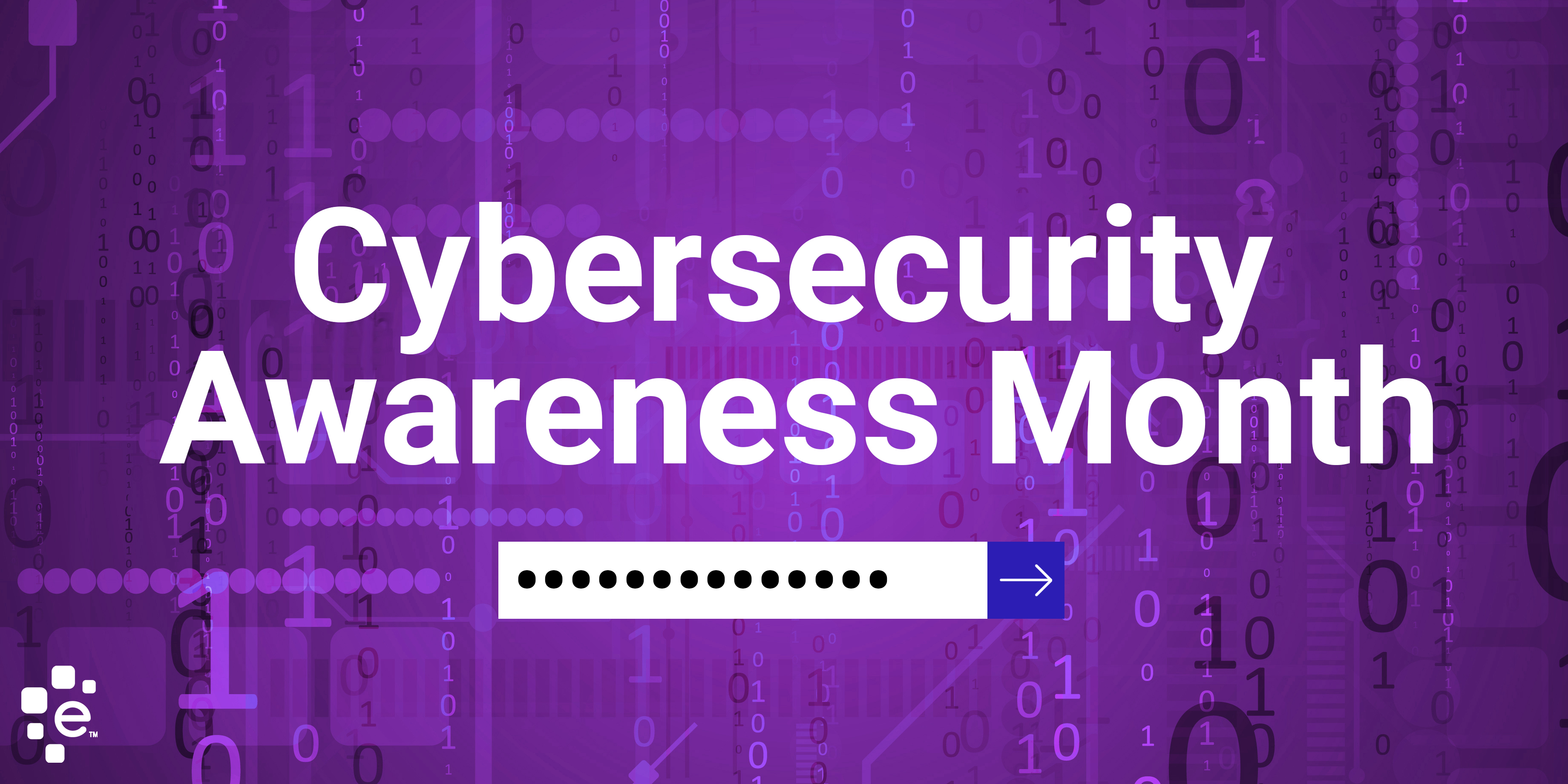 If you're anything like me, you're likely spending much more time online these days. From online shopping to grocery and food delivery and thumbing through our social media feeds – the COVID-19 pandemic has many of us spending more time in our homes and "plugged in" than ever before.  
The COVID-19 pandemic has also contributed to an increase in fraud activity. According to the FTC from January to early October 2020, consumers have reported losing a total of more than $156 million to COVID-19-related fraud. 
At Experian, we are committed to protecting consumer financial health during the pandemic and beyond. Educating consumers about how to protect their personal information online is key to supporting this effort.  
As we prepare to enter the holiday season in our virtual world and in honor of National Cybersecurity Awareness Month, I'd like to share a few ways you can protect your financial health online:  
Shop Safely Online  
As I mentioned, the amount of shopping you do online has likely increased significantly since the start of the COVID-19 pandemic. This is a trend that's expected to continue. In fact, according to a recent report from Experian, as many as half of consumers globally expect their spending online to increase in the next 12 months. Practicing safe online shopping habits is always important. This is especially true now.  
While you may not be spending as much time in airports or your local coffee shops, it is a good practice to avoiding using your financial information to make purchases online if you are on a public WiFi network. Without a password protected network, you have a higher risk of fraudsters gaining access to your banking information which could significantly damage your financial health. Using a virtual private network or a VPN can be an added layer of protection when you are entering your financial information online.   
Using a credit card to make your online purchases is also a useful way to protect yourself against losses tied to fraudulent charges. According to the federal Fair Credit Billing Act if your credit card — the physical card — is stolen and used to make fraudulent purchases, your issuer can hold you responsible for up to $50 in fraudulent charges. However, if you report the card stolen before any fraudulent charges are made, you have no liability. If your card number is stolen but you're still in possession of the card, you're not responsible for any fraudulent charges. 
Avoid Falling for Phishing Emails  
Phishing is an attempt to obtain sensitive information for criminal and fraudulent purposes through email. Against the backdrop of the pandemic, there have been increased reports of phishing attempts around COVID-19 testing, vaccines, treatments and cures. Keep in mind that generally if something sounds too good to be true, it likely is. To prevent damage to your identity or your financial health avoid opening any suspected phishing emails and never click on included links.  
While phishing emails are getting more sophisticated, there are a few clues that can help you identify one in your inbox.  If you receive a suspicious looking email, look at the sender name or email address. Phishing emails tend to have suspicious email addresses that are often different than the name of the sender (it could be anything from a slight misspelling of the senders name to an email address that is completely different). It's also common for phishing emails to use urgent language and include unusual attachments or links. 
 While reputable organizations may sometimes ask for personal information over email, pay close attention to the details of the email before sharing any of your information. It may be a better idea to call the requesting organization and find out if there is a more secure way to do whatever it is they may be requesting. Always think twice before clicking any links. When in doubt, type the organization's name into an internet search and visit the site directly. 
Protect Your Passwords 
This is a basic point, but one that is commonly overlooked. Using complex passwords can be your first line of defense against potential cyber threats. I know it can be challenging but avoid using the same password for multiple online accounts. When you're creating unique passwords, it's best to include a minimum of eight characters with a variety of letters, numbers and symbols. 
Keeping track of your passwords for your online bank accounts, email, social media, shopping apps and online medical portals can be a lot to manage. A password manager subscription can be a convenient and secure way to manage your passwords. They are affordable and more secure than writing down all your passwords or using the same password for multiple accounts.   
Avoid Over Sharing on Social Media 
Oversharing on social can lead to unwanted implications. For example, fraudsters and criminals can learn a lot about you from the data included in the photos you share online, including where you are and when you are there. Avoid photos of items that can be used to determine more information about you such as your license plate or the front of your home. Keep in mind, that while it may be tempting to share photos of your family vacations on your social networks, this may also tell unwanted visitors that you are not home.    
Use tools to Combat Fraudsters  
Checking your credit report regularly can help you stay informed about potentially fraudulent activity. In an effort to encourage consumers to monitor and understand the information in their credit reports, Experian joined forces with the other U.S. credit reporting agencies, to offer free weekly credit reports to all Americans through April 2021 via www.annualcredreport.com.     
Credit monitoring services can help you spot potential fraud early. Experian offers free and paid services that provide daily credit monitoring alerts for things like new inquiries and accounts opened in your name, changes to your personal information and suspicious activity detected on your Experian credit report.  
You can find more National Cybersecurity Awareness Month resources to protect yourself online here.