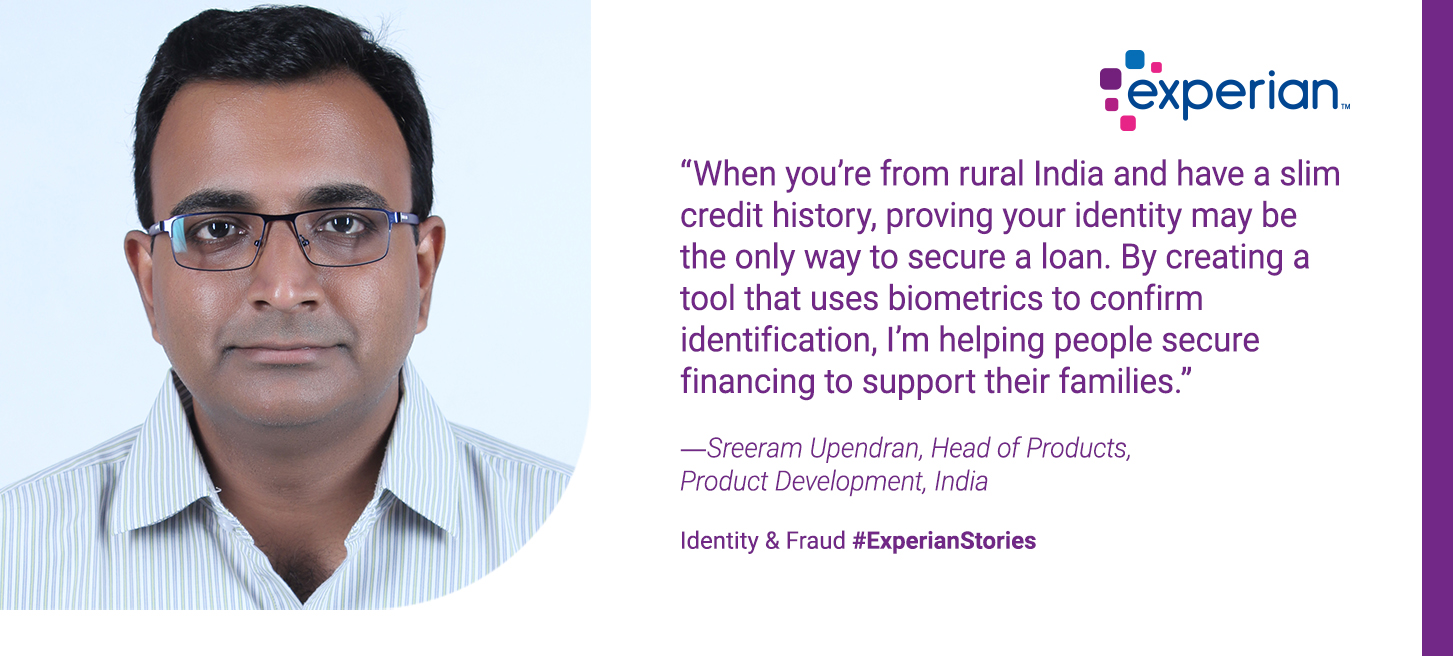 I recently attended a conference in Alwar, India, hosted by Experian and the International Finance Corporation. During one of the sessions, I met a single mother of two who had recently moved to a rural village in India. Her husband had left her and she was hoping to pick up work as a tailor once she purchased a sewing machine to support her family.
As we talked, she confided in me that she was having trouble securing a loan from microfinance institutions because she didn't have papers to prove her identity. And since she was new to the village, no one knew who she was. Without a proven identity, she couldn't qualify for a loan and get the money she needed to support herself and feed her children.
Indian banks predominantly serve urban customers whose credit reports are extensive. However, most customers from smaller districts and rural towns – like this woman – can fit their credit history on less than a page. Identification may be the only way they can verify their character to secure a loan.
As I sat with this woman, I started telling her about our Prove ID tool that I had recently helped to develop. Using an individual's biometrics, the tool would search her credit history, bank card and any information that can prove she is who she claimed to be. I explained that by using this tool, she could now prove what village she's from, that she was a permanent resident in her new village and that she was likely to repay her loan. She was stunned and overwhelmed.
In that moment, I realized that rural clients often need human connection to clearly understand what a bank or microfinance institution requires in order to obtain a loan. Many rural customers can't read the brochures or pamphlets sitting in a bank, but by engaging them in conversation, you can effectively educate them about how to prove their identities and build their credit profiles to successfully access the finances they need.
As a Product Developer for banks, I sometimes get so caught up on how to make products run that I lose sight of how the work I do impacts the community.
Helping one woman discover Prove-ID to secure a loan and provide for her family inspired me. I want to continue being more involved in my community to help others who may not be literate learn how to prove their identities so they can better support their families.