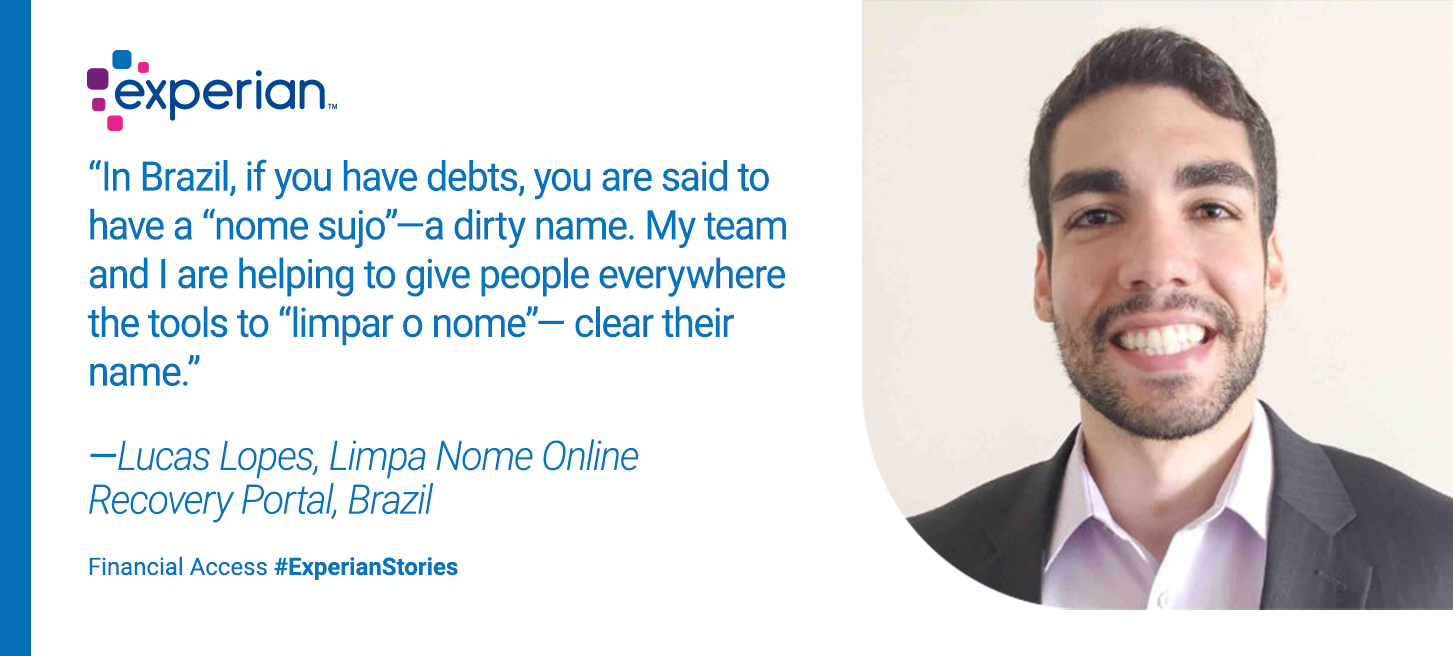 I'm the Product Manager of Brazil's Limpa Nome Online Recovery Portal, which was developed to help people manage and clear their debts.
In Brazil, if you have debts, you are said to have a "nome sujo." Literally translated, this means a "dirty name" — and that means good financial standing and access to credit are nearly impossible.
My colleague and I met a Brazilian named Fabio who had a "nome sujo." We sat down with him one afternoon to learn more about his situation. He told us he had built up debt with a national bank over six months. The debt was so unmanageable, he said, he was almost to the point where he could no longer pay it back.
Fabio also told us how he spent at least four hours commuting to and from work each day, which limited his time outside of work. The thought of spending the limited time he had at a bank or collection agency trying to convince them to negotiate with the lender on his behalf seemed impossible. Understandingly, Fabio was enduring many sleepless nights.
He tried searching on Google for help and came across Limpa Nome from Serasa Experian. He enrolled on our website, where he could view the debt he owed to the lender as well as proposals to make a settlement of dispute with the bank.
Because Fabio had made a settlement proposal through Experian's Limpa Nome website, the bank made an exception for him, allowing him to pay R$70 instead of R$1,000 each month until his debt was paid off.
Within 10 minutes, Fabio's problems were solved and his name was once again a "limpa nome" — a clear name. Our tool helped remove his financial burden and enabled him to have good credit to now be able to buy a house or a car.
Using Experian's Limpa Nome Online Recovery Portal, my team and I are using data to help give people like Fabio the tools to re-establish a good financial standing so they can pursue their dreams.
Read more #ExperianStories from our colleagues around the world.