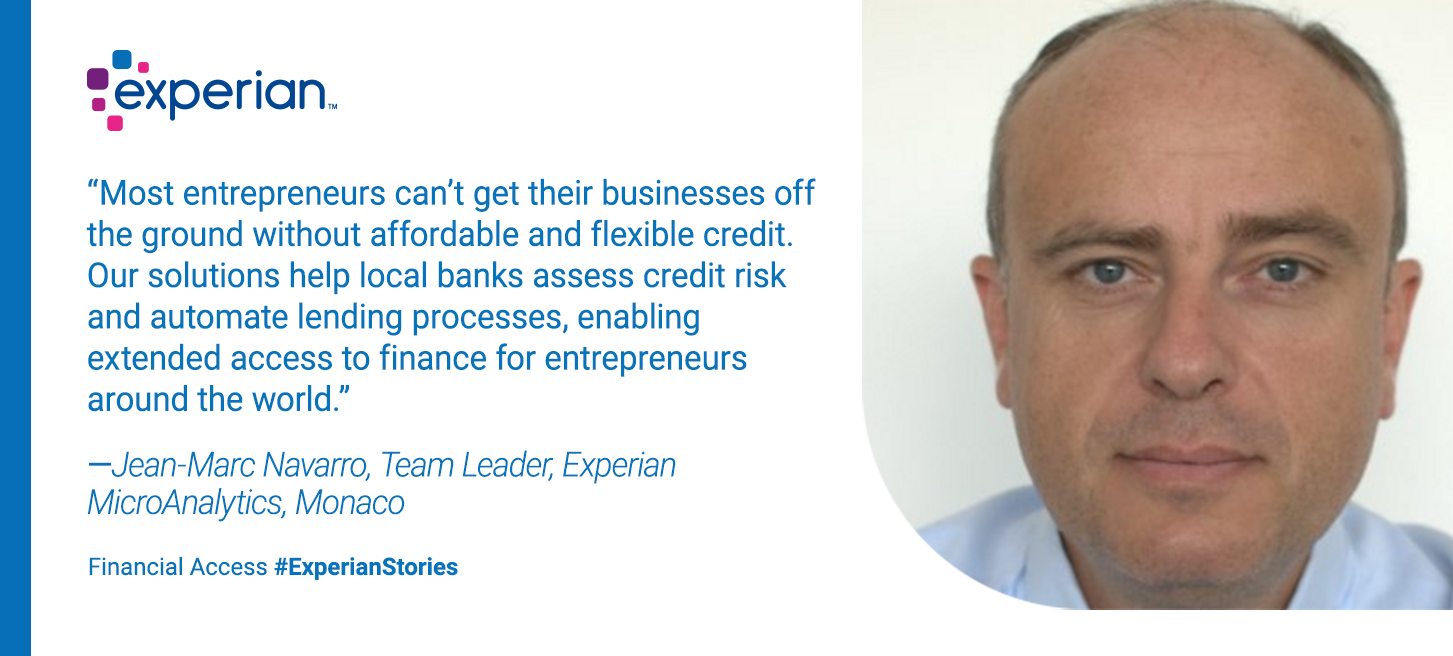 At Experian MicroAnalytics, we work to develop the financial services sector in emerging economies. We knew when we started this venture that we wanted to make a big difference and have a strong social impact.
Recently, we began working with one of the largest banks in Kenya – a country where a lot of people don't have access to finance. Getting a loan can take weeks, requiring an enormous amount of paperwork. For all that effort, most Kenyan entrepreneurs really only need $5 to $120 loans to help their family pay for groceries or purchase fresh business supplies.
If a Kenyan small-business owner, for example, needs to pay their supplier $50 for Coca-Cola products to sell in their shop at a higher margin, they have no easy or timely way to get that money, which means they lose potential business.
We implemented for this bank in Kenya a system that allows their clients to log onto a mobile banking app and get their loan instantly. This system creates a risk profile for each client, collecting all the relevant data on any previous banking transaction. The system – using the risk profile – will then define the maximum amount the bank can lend to each individual client, and any loan request within this limit is processed and disbursed into the client's bank account instantly. This system enables them to cut through the red tape and piles of paperwork, giving more people access to affordable loans.
Since we started, we have helped more banks in countries around the world facing the same types of issues. It feels great to know that the work we're doing is helping millions of people get access to finance. It means they can pay for whatever they need in an easy way, allowing them to make ends meet and keep their business moving.
Read more #ExperianStories from our colleagues around the world.