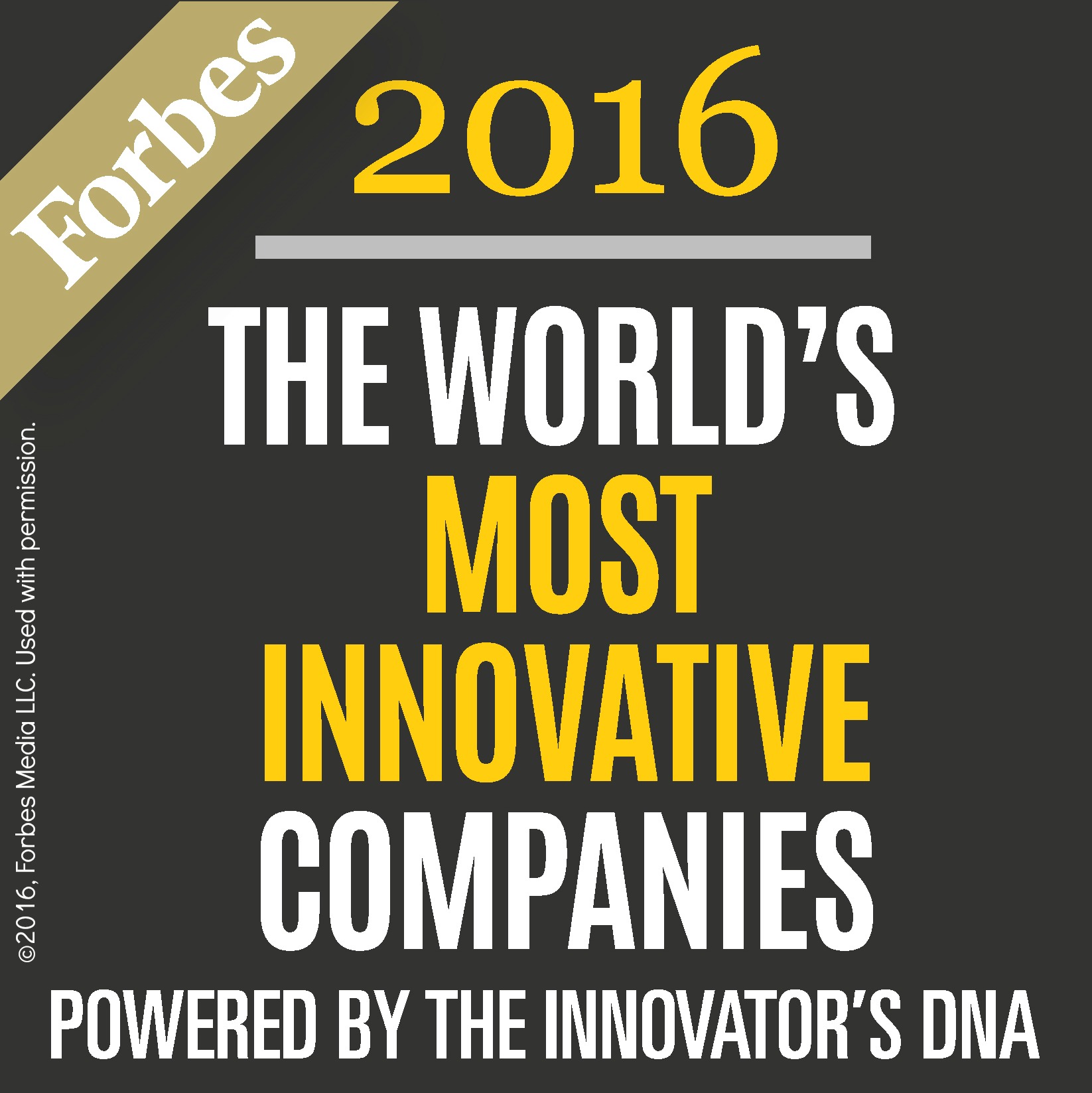 Experian has been named to Forbes Magazine's list of the "World's Most Innovative Companies," securing a spot in the Top 100 list for the third year in a row.
We are proud to put innovation at the forefront of what we do – driving our activations and analytics to serve our customers and secure a better, more productive future.
This recognition helps affirm our goal in innovating ways to embrace data to help transform the way businesses operate and how consumers can thrive in today's society.  We are proud to foster a culture of such innovation, including some recent milestones.
These include the introduction of CrossCore, the fraud and identity industry's first open platform designed to catch fraud faster, and Experian Marketing Services' Audience Engine, which is enhancing the customer experience and audience management platform that changes the way the advertising industry buys and measures media.
Meanwhile our DataLabs continues to achieve recognition for their tremendous work tackling the thorniest problems and finding new ways to glean insights from data.
The amount of data is expected to increase up to ten times the current amount by 2020, and Experian looks to innovation to bring answers to the problems such increases can pose. We're finding new ways to help business across a multitude of industries integrate the latest in data technology into nearly every aspect of their operations. Data is powering everything we do.
We're leveraging data to allow lenders to make responsible decisions involving their customers, helping more consumers gain access to wealth-building tools like mortgages.
At Experian, we believe that data will power the future in untold ways. We know that we've only scratched the surface of data's potential. It's an honor to achieve this recognition, and I am confident that Experian will continue to chart the course for the industry with solutions that power opportunities for more people and businesses through data.