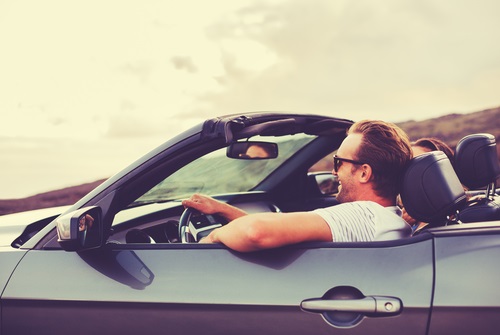 Environmentally friendly, lower fuel costs and tax incentives. These are all words that describe alternative-powered vehicles, and serve as reasons why many car shoppers flocked to their local dealerships over the past several years with the intent of "going green" with their next vehicle. However, that trend seems to be fading into the past.
As gas prices continue to trend downward, we have seen more and more consumers steer away from hybrids. In fact, according to Experian's recent Automotive Market Trends and Registrations analysis, when it came to fuel type, hybrids only made up 2.5 percent of the vehicles registered in the third quarter of 2015. This was a 19.2 percent drop from a year ago. Meanwhile, gas-powered vehicles dominated the market at nearly 94 percent.
Furthermore, the analysis found that the hybrid car was the vehicle segment that suffered the second largest year-over-year decrease in registrations and its second consecutive quarterly decline, reducing by 19 percent. Conversely, the upper premium sports car (including vehicle models, such as the Porsche 911, Jaguar XJ and BMW 6-Series) saw the highest percentage increase, growing by 45 percent over the same time period.
From an overall market perspective, the analysis found that through the third quarter of 2015, new vehicle registrations increased by 5.5 percent from the previous year – a clear sign that the market continues to trend in a positive direction. As previous Experian analyses have indicated, as long as consumers continue to stay on top of their monthly payments, the boom in new vehicle sales will be a positive sign for the industry.
The analysis also examined the demographic characteristics of the new vehicle buyer, and found that nearly 50 percent of the new vehicle purchasing power in the U.S. falls to consumers between the ages of 40-69. What's more, individuals with incomes from $50,000-$100,000 made up 35.5 percent of all new vehicle buyers.
Like many things in life, the automotive market is ever changing. At one moment, a segment of vehicles could be selling like hot cakes, and the next moment suffer a steep decline in sales. Gaining insight into these types of trends enables manufacturers and retailers to better understand the fluctuations in the market, and more easily position their businesses for success. And the better positioned they are for success, the more "green" these companies will see.