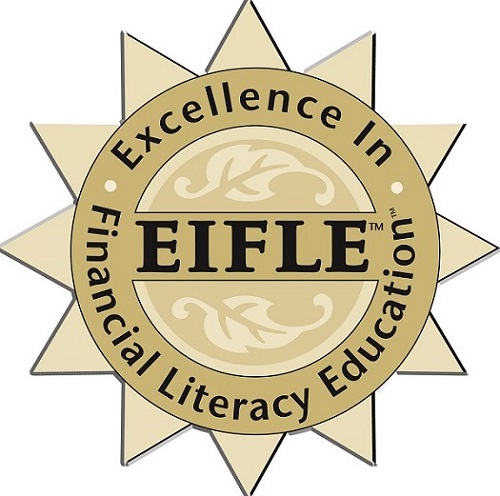 Experian® has been named the "Organization of the Year" and presented with the Excellence in Financial Literacy Education (EIFLE) Award by the Institute For Financial Literacy during the Annual Conference on Financial Education in San Antonio.
"Consumers are at the core of why we are in business. It is our responsibility to be the consumer champion, ensuring people are armed with the right tools and education to help them succeed," said Craig Boundy, chief executive officer, Experian North America. "It is a privilege to be among the winners of this prestigious award. Experian remains committed to the pursuit of financial literacy and using data for good to create insightful resources that help consumers take action in their financial lives."
The EIFLE Awards acknowledge innovation, dedication and the commitment of individuals and organizations that support financial literacy education worldwide. The Institute for Financial Literacy established the EIFLE Awards in 2007, and each year it continues to grow. This year's competition was one of the most diverse, with nominations from around the world.
"Experian's passion and dedication to consumers is very clear through the work and services it provides, and I congratulate its advocacy and distinguished accomplishments," said John Linfield, executive director of the Institute for Financial Literacy. "It is an honor to recognize those that care so deeply about financial literacy, and it is my sincere hope that through efforts like Experian's, one day financial literacy education will be ubiquitous in our communities, schools and homes."
The foundation of Experian's public education and grant programs is built on the principle of maximizing positive impact through strategic outreach and creating education materials at no cost for consumers and professionals who work with underserved audiences.
Experian established the industry's first dedicated consumer-education program more than 20 years ago and has supported the advancement of financial literacy through:
Consumer education through Ask Experian, the first financial education advice column in credit reporting
Weekly consumer engagement through the #CreditChat, a conversation about personal finance with a panel of experts via Twitter and YouTube
Donations to consumers through gifts-in-kind and financial-literacy programs totaling 1 million dollars annually
In addition, April is Financial Literacy Month and to support this year's theme, "Light the Way for Financial Literacy," Experian created a program with activities and education materials to help financial educators and consumers improve their understanding of credit principles and practices.
Please visit the Experian News blog to learn more about activities and new resources launching throughout the month.