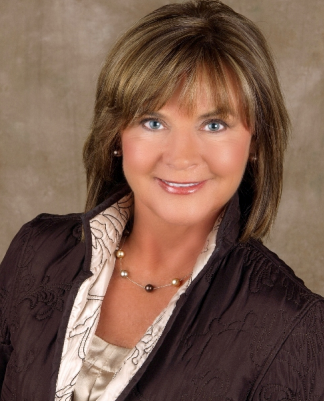 Experian, the leading global information services company, today announced that its vice president of public education, Maxine Sweet, was recognized by the National Foundation for Credit Counseling (NFCC) with its Making the Difference Award during the organization's 47th Annual Leaders Conference in Charlotte, N.C., which took place Sept. 30–Oct. 3, 2012.
Introduced in 2005, the NFCC's Making the Difference Award honors individuals who have made significant contributions to assisting consumers with financial literacy, awareness and education, furthering the NFCC's mission, vision and programs through a national presence.
"Maxine Sweet personifies this award," said Gail Cunningham, vice president of membership and public relations at the NFCC. "Her level of commitment, passion and knowledge combined with Experian's financial education resources has made a remarkable impact on consumers' lives."
"It is a true honor to receive an award with such great meaning," Sweet said. "As a company, we strive to make a difference. Through the services we provide, the organizations we support and the communities we serve, we will continue to make financial education the heart of Experian."
The NFCC's Annual Leaders Conference addresses relevant and timely topics affecting the credit counseling sector. Attendees convene to network and to learn more about the latest developments in the housing, bankruptcy, legislative and financial education sectors.
Sweet and Rod Griffin, Experian director of public education, also conducted a Credit Ambassador workshop for NFCC educators and counselors at the conference. The workshop provided an overview on how to build or restore credit and what to do in case of fraud as well as discussed other consumer resources available from Experian.