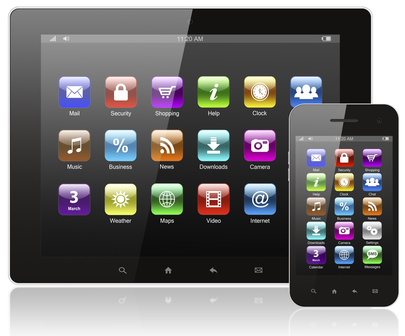 Do you love saving money?
Do you ever use apps to help you cut costs and stay on budget?
In our continuing quest to promote financial literacy and help consumers live credit smart, we asked some of our favorite personal finance writers to share a favorite app that helps them stay on budget and save money.
Check out these great apps:
The Ballpark Calculator
I really like the Ballpark calculator at choosetosave.org because it gives you a quick, easy estimate of how much you need to save in order to retire comfortably.
Knowing *what* you're saving for always makes saving easier for people.
Jean Chatzky is the financial editor for NBC's TODAY show, is an award-winning personal finance journalist, AARP's personal finance ambassador, and the host of "Money Matters with Jean Chatzky" on RLTV. You can reach her on Twitter @JeanChatzky and find more tips like this in her book: Money Rules The Simple Path to Lifelong Security.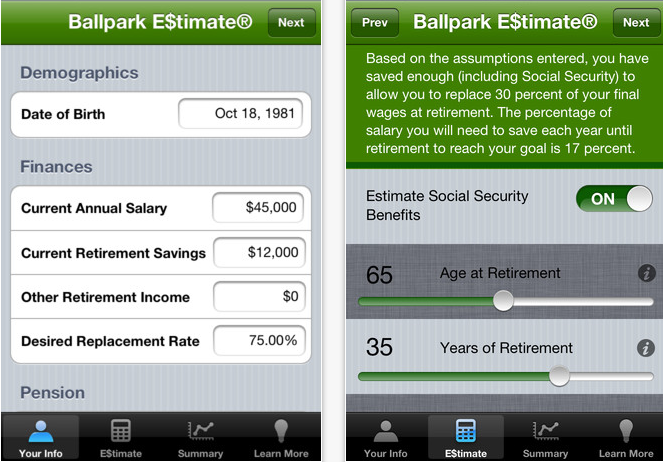 Mint.com

I'm a big fan of Mint, which tracks all of our financial accounts and alerts us when we're paying fees or reaching a spending limit that we've set on our accounts. Mint makes it easy to review our transactions so I can see exactly where our money is going and make adjustments as necessary.
Liz Weston, writes for MSN, and author of "There Are No Dumb Questions About Money."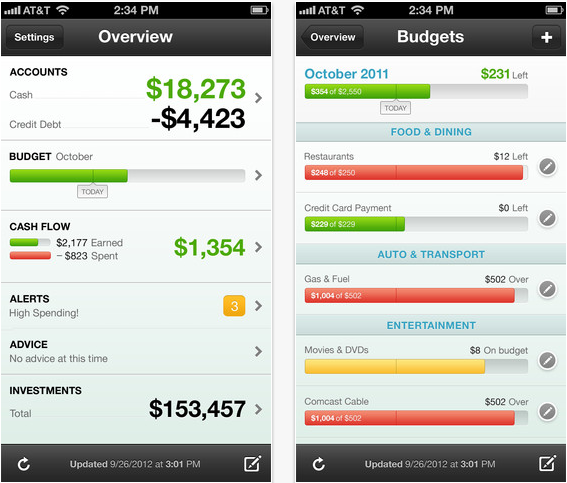 I love Mint.com. It's just so helpful to be able to look at the state of all of your accounts in one place, and the site makes it easy to set budgets and savings goals. Plus, as a visual person, I find their graphs super helpful — it seems kind of silly, but it's so much easier to have the different sections of my budget visualized instead of looking at them as a series of little numbers in a spreadsheet.

Meg Favreau is the Senior Editor at Wisebread.com and tweets @wisebreadmeg. She's also a comedian, food enthusiast, and author of the book Little Old Lady Recipes.

I like Mint.com's app — it securely pulls your bank account and credit card information into one place so you can quickly see how much you've spent and what kinds of things you're spending too much on. It also helps you set spending caps and then will email when you're about to go over these.
Catey Hill is the author of "Shoo, Jimmy Choo! The Modern Girl's Guide to Spending Less and Saving More." She regularly writes regularly about personal finance for MarketWatch.com and eHow.com.

ShopSavvy Shopping App

ShopSavvy is a must-have shopping app for Android users. The app lets you scan barcodes and compare prices across some 20,000 retailers, either the brick and mortar ones or those online. Beats going to each store individually to do canvassing.
Plus, you've got reviews to make sure you're purchasing products that others have already tried and tested; it's got wish lists for those nudge/wink/hint times of the year, and price alerts for the busy folks who still want to save on deals. The best part? The app is free!
Kathryn Finney is the founder of TheBudgetFashionista.com and named "One of the Top Ten Women in Money by AOL.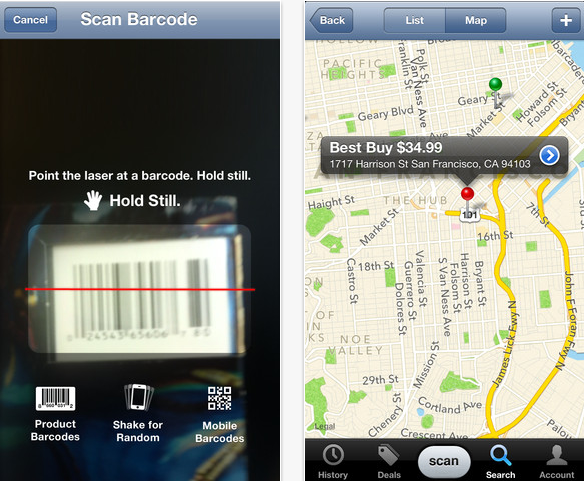 Google Calendar

I like Google Calendar a lot because I can set up email and text alerts for when bills are due or when a particular promotion is ending. This helps keep my bill payments up-to-date as well as lets me know when it's time to renegotiate items like cable TV fees.
Glen Craig is the founder of FreeFromBroke.com.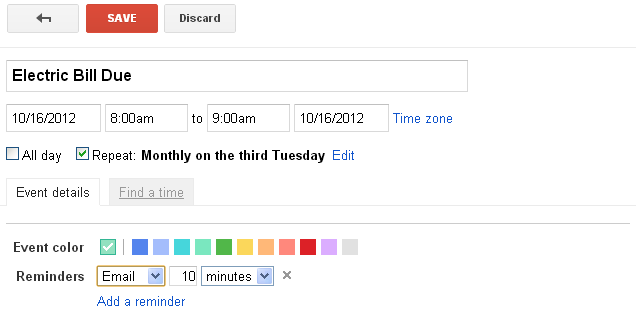 Budgetable App


I have so many that I use and love, but my favorite would have to be Budgetable. It not only show you a full snapshot of your finances, but also includes a deals map so you can save even more dough.
Kelly Whalen is the blogger behind TheCentsiblelife.com, and has been featured in Money Magazine, USA Today, Consumerist, and MSN Money Blog.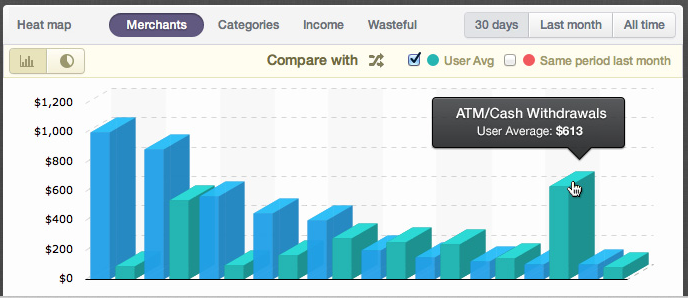 My Money Center

My favorite tool for saving money and managing my finances is LearnVest's My Money Center –and it's free! Through My Money Center, you can connect all of your accounts, from credit cards and debit cards to savings accounts, loans and investment accounts.
Alexa von Tobel is the founder and CEO of LearnVest.com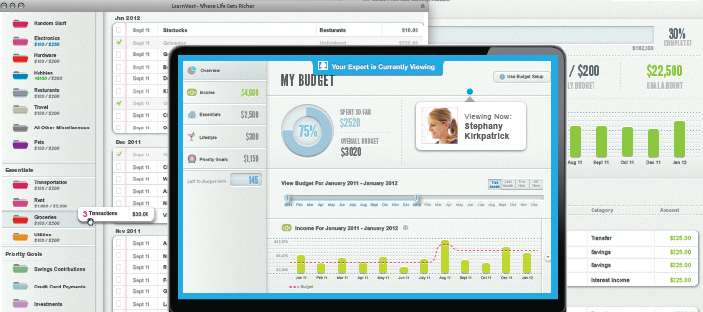 And check out the new LearnVest app: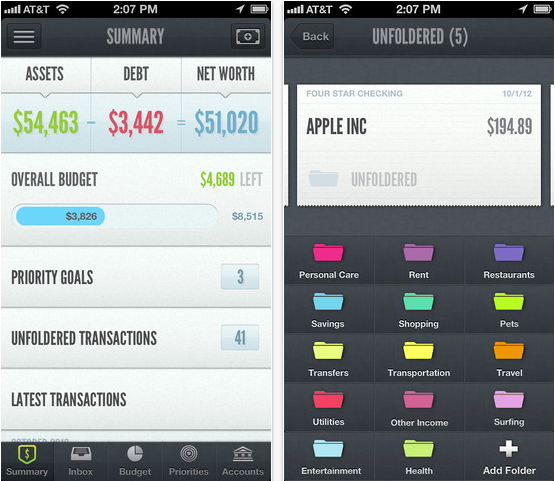 RetailMeNot

Right now, my favorite tool for saving money is the RetailMeNot mobile app that shows coupons and deals both online or in store. It's especially great to have when I'm on the road traveling. I can find discounts on everything from hotels to rental cars to Starbucks (and who doesn't want to save at Starbucks?).
Carrie Smith is the blogger and founder of CarefulCents.com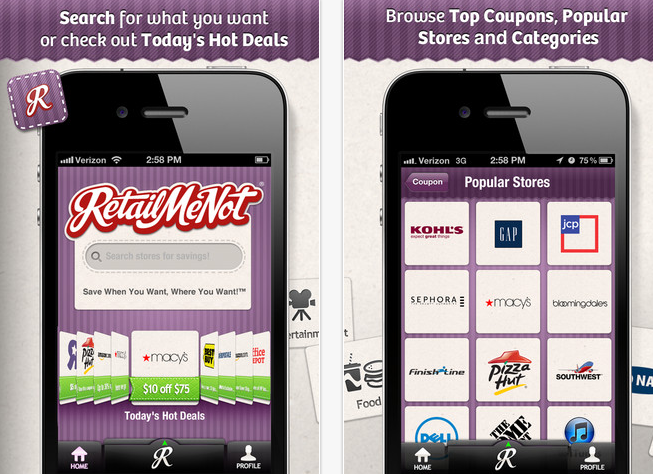 RedLaser & Other Barcode Scanning Apps

The app I use the most on my iPhone is called RedLaser. It provides product search results sorted by the lowest price for almost any item that has a bar code.
It helps me save money at the grocery store, and also when I am shopping at department stores. It provides the best price on items from both brick-and-mortar stores and online retailers.
Andrew Schrage is the Editor-in-Chief of MoneyCrashers.com, which has been featured in the Wall Street Journal, US News and World Report, Yahoo Finance, Forbes, and more.

I really like the bar code scanning apps out there, where you scan the bar code of a product and it tells you if you can buy it for less somewhere else.
I've found a lot of things cheaper on Amazon and those apps (there are a million of them, I think I use Red Laser the most) are great for helping you save a few bucks, especially if you're not in a rush to get it. Sometimes I don't even end up buying the item!
Jim Wang is the blogger behind WalletHacks.

I'm a big fan of those barcode scanning apps. While you're shopping, you can just take an image of the barcode and it will allow you to compare prices at other stores in town, as well as online. It's a great way to comparison shop and get the best value for your money.
Miranda Marquit is the founder of PlantingMoneySeeds.com.
 ImpulseSave & LevelUp

Obviously, we're huge fans of ImpulseSave. Our app allows you to turn those impulse buys into ImpulseSaves right in the moment  – transferring that money you would have spent into a separate savings account under a goal that you really care about.
If you can buy on Impulse just about anywhere – why shouldn't you be able to save on impulse too? Another staff favorite is LevelUp, which allows you to make payments with your phone while also getting loyalty discounts from local merchants. It's beautifully simple to setup and use, and loyalty rewards are automatically applied to your transaction (no more carrying around those "free sandwich" cards).
Phil Fremont-Smith is the co-founder and CEO of ImpulseSave.com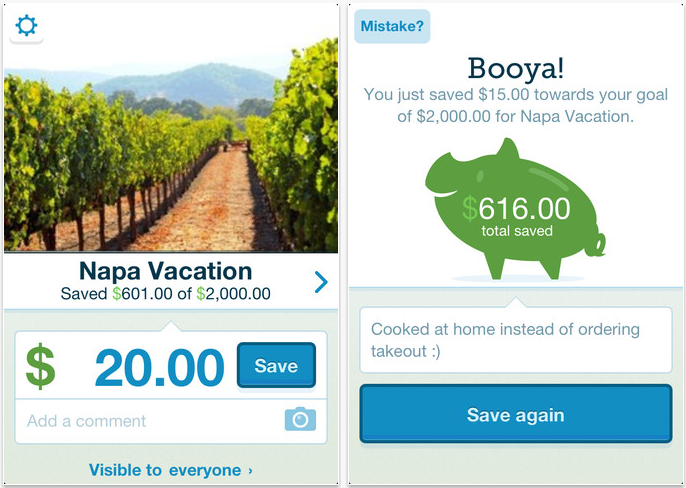 Hotel Tonight

My favorite new app is Hotel Tonight. Check it out the day that you need a hotel, and it will let you know if your city has any inventory on sale! The app is adding cities constantly and it's a fun way to catch a last minute hotel sale. You can get rooms for up to 70 percent off.
Natalie P. McNeal, creator, TheFrugalista.com, author, The Frugalista Files: How One Woman Got Out of Debt Without Giving Up the Fabulous Life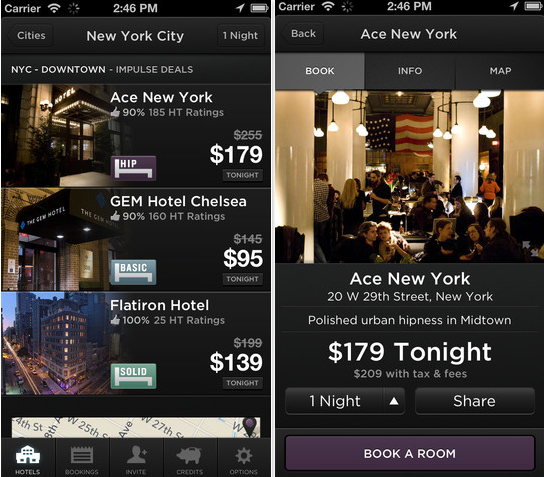 Craigslist App

I really like the Craigslist app. When I find something that's been lying around my house for too long without getting used, I take out the app, snap a pic, and list my item for sale. The app is also good for quickly finding a used version of something I may need.
Philip Taylor is the blogger and founder behind PTmoney.com, and has been featured on CNBC, Fox Business, U.S. News and World Report, and MSN.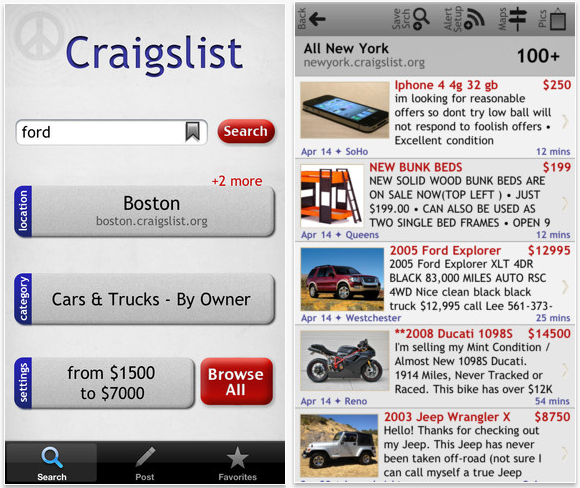 Peapod Grocery Shopping App

My Peapod grocery shopping app— it makes it so easy for me to shop for my groceries online (for delivery) that I can easily plan my meals, see what's on sale, and make my shopping list. I can do it all while I'm waiting in line or watching TV.
Kimberly Palmer is the Sr. Editor at U.S. News & World Report and author of GenerationEarn.com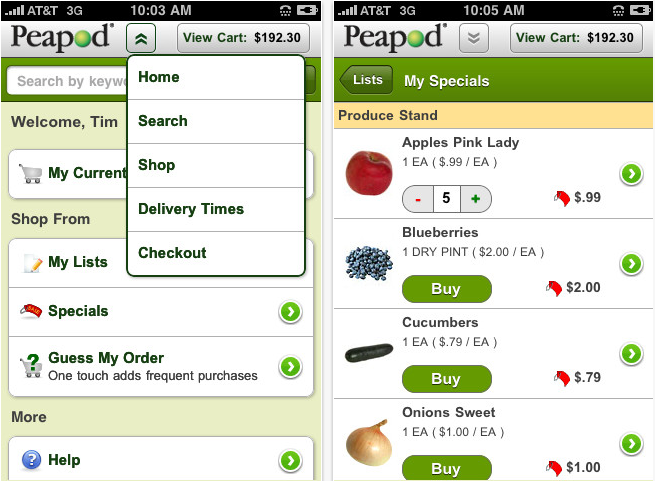 Pencil and Paper

Whether you scratch a budget out on a ledger with a pencil like we did in our early years of marriage or whether you use a high-tech budgeting software that syncs with your phone and computer, I believe a written budget is imperative for true financial success. Without it, all your money will just pass through your fingers like sand with little to show for it.
Contrary to what many people think, following a budget gives you freedom. You can guiltlessly spend the money you've allotted in your eating out budget without having to worry about how you're going to afford to pay your electric bill since you already have money set aside for that and all of your other necessities.
Crystal Paine is founder of MoneySavingMom.com and author of The Money Saving Mom®'s Budget. Follow her on Twitter or Facebook.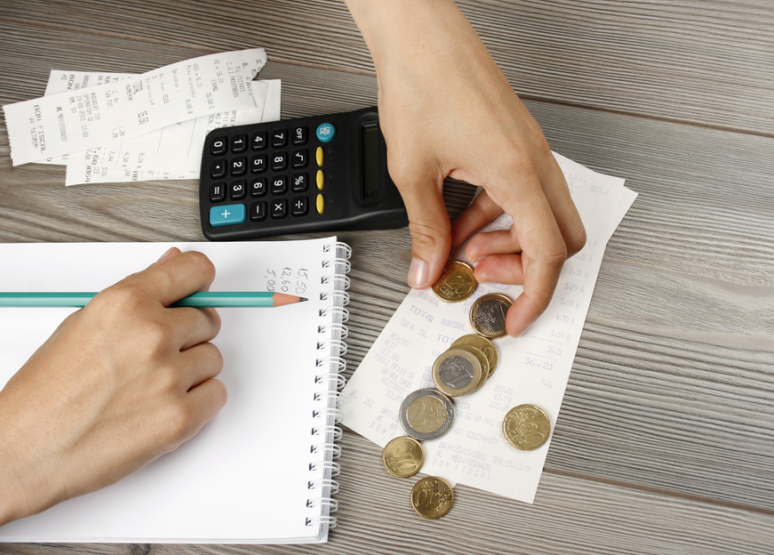 I don't own a smartphone (that saves me money) so I don't use any apps.  My favorite tool is a pencil and a piece of paper, which I use to make a menu plan and a grocery list.  The menu plan helps prevent me from eating out and the grocery list helps me buy only the things I need.
Kristen is the founder of TheFrugalGirl.com, where she shares practical tips for simple, frugal living. She tweets at @thefrugalgirl can also be found at facebook.com/thefrugalgirl.
ReadyForZero

When I decided to get out of debt earlier this year, I knew I would use ReadyForZero, a free online tool that helps you organize and pay off your debts as fast as possible. But I didn't realize just how useful it would be! The most important feature is that it lets you make a plan that works with your individual budget, and it can be adjusted at any time. Then it tells you which account has the highest interest rate, and helps you target that one with timely e-mail reminders and a bright blue progress bar to keep you focused on your goal.
Ben Feldman is the writer and content strategist for ReadyforZero.com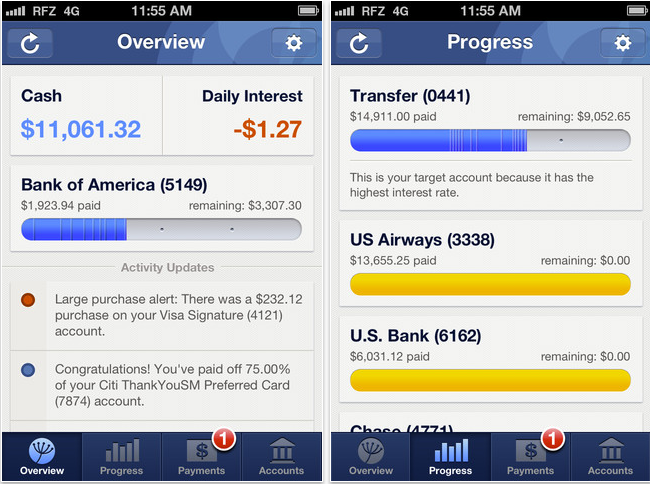 ING App

My favorite app is ING's, only because of the awesome check deposit tool. You take pictures of the front and back of a check, and can deposit it easily. The app has dramatically reduced the number of trips I make to the bank! Other banks have similar apps, I just happen to use ING so it's the only one I have personal experience with.
Cathy is the founder of ChiefFamilyOfficer.com and wrote a great post on creating a price book to help you save money.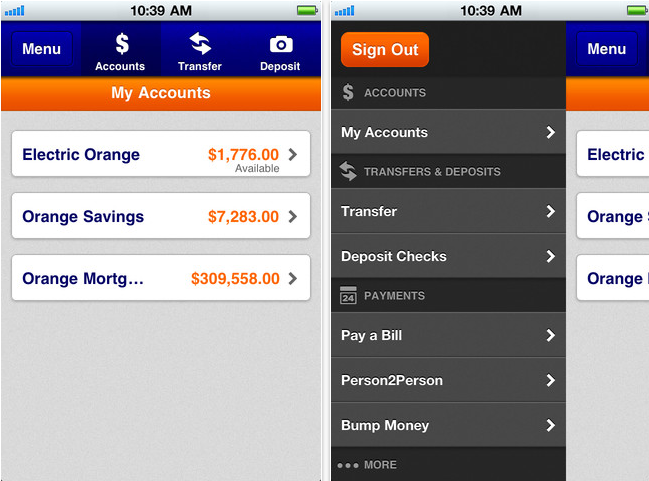 Yelp

My husband and I consider eating out a special treat both financially and nutritionally.  When we indulge, we love to get special deals by using Yelp.  It is a great way to see what others think of the restaurant and occasionally to enjoy free wine or two-for-one dining.
Maxine Sweet is vice president of Experian North America's Public Education organization and leads Experian's consumer education, community involvement and corporate responsibility teams.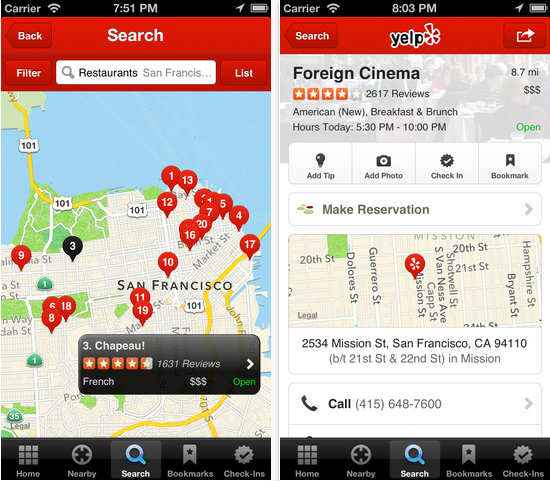 BigCrumbs.com & Ebates.com

So what types of applications or tools do I use to help save me money?  I thoroughly appreciate any great comparison shopping tool or review site.  These tools and sites allow me to get a better grasp for a product and service before I commit to a purchase.  I also like using cash back sites such as BigCrumbs.com and Ebates.com. These cash back shopping sites can help you save money even as you spend.  I manage to earn enough cash back from these sites to help defray the costs of my holiday shopping every Christmas season.
Silicon Valley Blogger (SVB) runs The Digerati Life, a personal finance site that offers tips and resources on saving money, stock investing, credit management and general money management. You can check out her twitter page at @TheDigeratiLife and Facebook.
Excel Spreadsheet
I'm a tinkerer by nature, so my favorite tool for saving money is actually my trusty old spreadsheet. Whether it's my budget, investment performance or net worth, I can tailor the information to my liking without worrying about security, updatability or cost.
David Ning is the founder of MoneyNing.com.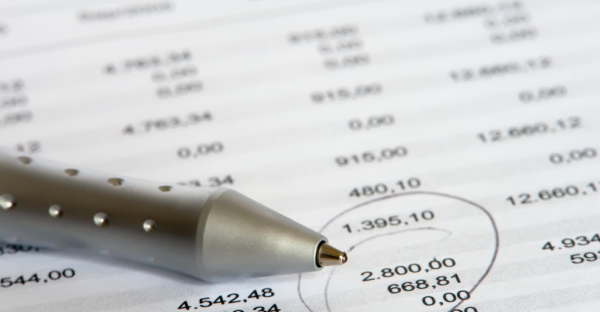 Ah, there are so many! I get that question often. So often, that I put together a list of all of the money saving products I use. Some favorites include the American Express Blue Preferred card, which gives 6% cash back on groceries and a low-flow showerhead.
G.E. Miller is the founder and blogger behind 20somethingfinance.com.
Do you use any apps that help you stay on budget? Comment below and let us know.
Photo: Shutterstock