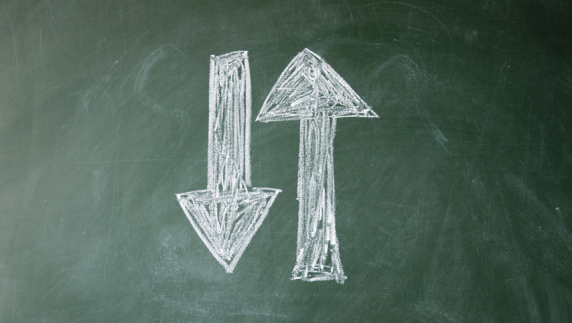 Lending activity is quickening, yet the overall debt burden remains high.
Unemployment remains high nationally, though consumer spending is steadily increasing. Housing remains a stumbling block for the economy, while loan delinquencies show signs of improvement for most lines of business.
What does this all mean? Our overall economy is recovering. While it's no boom, it's still a financial and emotional roller coaster, but with little gloom and no doom.
Read our analysis of Consumer Credit Trends, released today at Vision 2012.
A few highlights:
Economic indicators are improving – The nation's economic rebound from the Great Recession is real. While conditions haven't quite returned to pre-downturn levels, the rate of recovery, which first emerged in June 2009, accelerated at the end of 2011 and that improvement is continuing strongly today.
Consumers continue to manage significant debt obligations – On the debt front, overall burdens still remain high for many consumers despite further declines in outstanding loan balances at the end of 2011. In fact, total outstanding consumer debt has fallen more than $1 trillion since its peak in 2008.
Lending activity is quickening – New lending has picked up, although 2011 brought a mixed story for that indicator. Bankcard originations and especially automotive loans were the biggest positives, as consumer confidence began to recover in response to improving economic factors.
However, new mortgage lending remained weak.
Delinquencies continue to trend lower – Loan delinquencies continue to show signs of improvement for most lines of business. Tighter lending standards and a change in payment hierarchy have sparked substantial improvements in the performance of newer originations in auto and bankcard loans.
Housing will continue to struggle through 2012 – Housing remains a major stumbling block for the economy, and it promises to be some time before the housing market produces a real rebound from the 2008 bust. Mortgage-lending volumes remain at extremely low levels, despite record low interest rates.
Further economic gains are anticipated – Most economists anticipate further improvement in key business barometers over the next few years. They foresee inflation-adjusted gross domestic product for the United States rising this year and in the next two by a moderate amount, with consumer spending also increasing.
The Bottom Line: The nation's economic recovery shows signs of real momentum. While it may be slow, it will be steady. Consumers continue to exhibit signs of increased confidence, and this is helping to bring discretionary spending back online.
For lenders, 2012 is the year for them to return to pre-recession strategies if they are to grow significantly. They should concentrate on specific markets and portfolios. They must mitigate vanilla offerings of credit with market share gains.