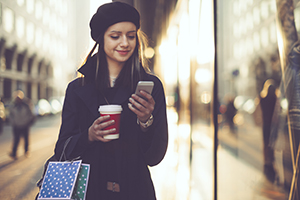 Digital Marketing Challenges
Are you new to digital marketing? If you answered yes, then you may already know this is a complex world made up of cookies, pixels, attribution, and unique KPIs. With nearly 10 years of advertising experience, Experian is familiar with the challenges advertisers face as they prepare for their first digital marketing campaign. Those challenges include: determining a target audience, justifying data fees for targeting, sending a consistent message to every channel and measuring the success of a campaign.
Of these challenges, creating an accurate, data-driven target audience and understanding the attribution process are the two most common. Coincidentally, these two challenges tend to be the most difficult to overcome and have the highest impact on a campaign's success. 
1.) Creating an accurate, data-driven target audience
Understanding the basic demographics of your customer is the first step in the audience creation process. Your next step should be to understand your customers' lifestyles, purchase behaviors, and current interests. By truly knowing your customer, you are then able to build out a multi-channel targeting strategy comprehensive of not only basic demographics and past behavioral data, but current behavioral trends that lead to individuals who are in market for a product or service. This reduces irrelevant marketing to individuals who may have the demographic characteristics, but are not yet in market. Overall, creating a relevant target audience saves media spend by focusing on targeting tactics that have a higher potential for success. 
2.) Understanding the attribution process
Now that you have your target audience, you need to determine how to measure the success of your campaign. Is your goal to increase online purchases? Drive store visits? Or, do you want your overall revenue to grow by a certain amount?
Before launching your campaign, make sure you have a clear goal as well as a plan for measuring whether or not you meet your goal. Most digital marketers will judge the success of a campaign by online events, such as site visits, form completions, or online purchases. However, you may also want to measure offline metrics like phone calls or in person visits to a brick and mortar store. Offline metrics are essential to campaign performance, but are frequently over looked.
Experian's OmniActivation Strategic Services recommends having one clear goal that can be accurately measured. This ensures your campaign's target audience and optimizations support the metric that will ultimately determine the success of your campaign.