The Republican and Democratic parties are gathering in the coming days to officially launch the Presidential campaigns of Mitt Romney and Barack Obama. In doing so, the candidates, the parties and their support groups will unleash unprecedented amounts of cash in an effort to influence American voters through advertising, much of it on TV. As such, Experian Simmons has released a new list of the top 20 television programs for reaching party loyals as well as three key swing voter segments.
The segments come from the PoliticalPersonas consumer segmentation system, which classifies U.S. adults into one of 10 unique segments based on the individual's political outlook and party ID as well as their attitudes and opinions towards key topics.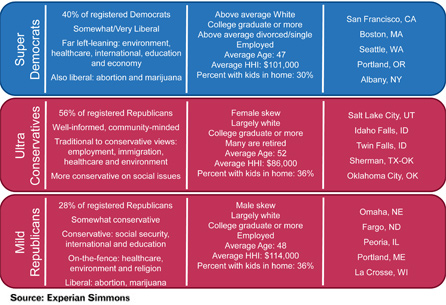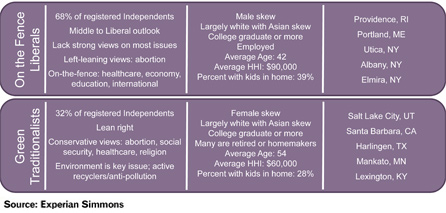 The segments we will focus on in this post include the Super Democrats and Ultra Conservatives segments, which represent the most party loyal voters for Democrats and Republicans, respectively. We will also profile the TV preferences of three important swing voter segments during this election cycle, including: Mild Republicans, On the Fence Liberals and Green Traditionalists. For more information about the PoliticalPersonas segments, download the PoliticalPersonas Report.
The shows in each list include those cable and broadcast TV shows with the highest concentration of viewers from each segment. For example, The Daily Show with Jon Stewart on Comedy Central has the highest concentration of Super Democrats of any non-news cable or broadcast show on TV. Likewise, Rules of Engagement on CBS has the highest concentration of Mild Republicans. Candidates, political organizations, and even traditional advertisers trying to connect with any of these voting segments would be wise to consider advertising on the programs listed below.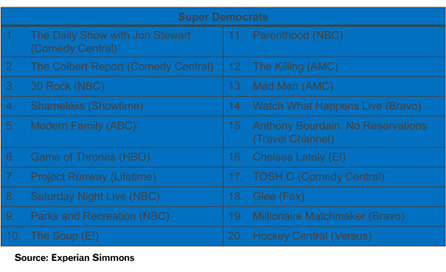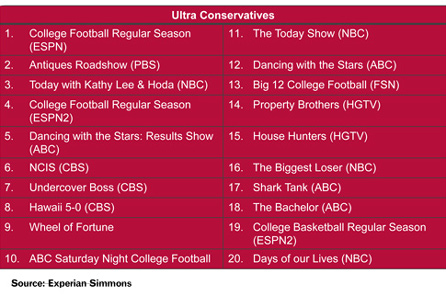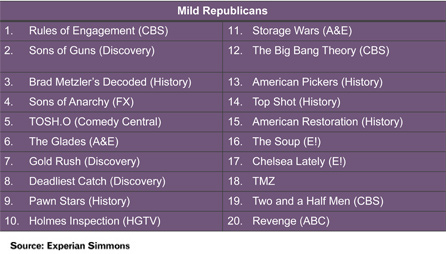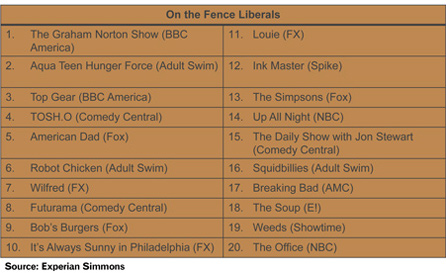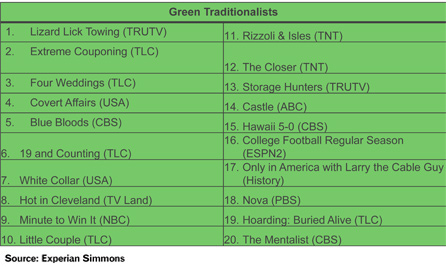 For more information on PoliticalPersonas, watch our Webcast.