With online video viewing at an all-time high and television networks and system providers increasingly making video content available to those who don't pay for television, many are wondering if we're on the cusp of a massive spike in cord-cutting numbers.
In our recent Cross-Device Video Analysis, Experian Marketing Services found that that 7.3 percent of all U.S. homes are cord-cutters, meaning they have high-speed Internet but don't pay for TV. And the pace is increasing. In the last year alone, one million more homes joined the cord-cutter ranks bringing the total to 8.6 million households.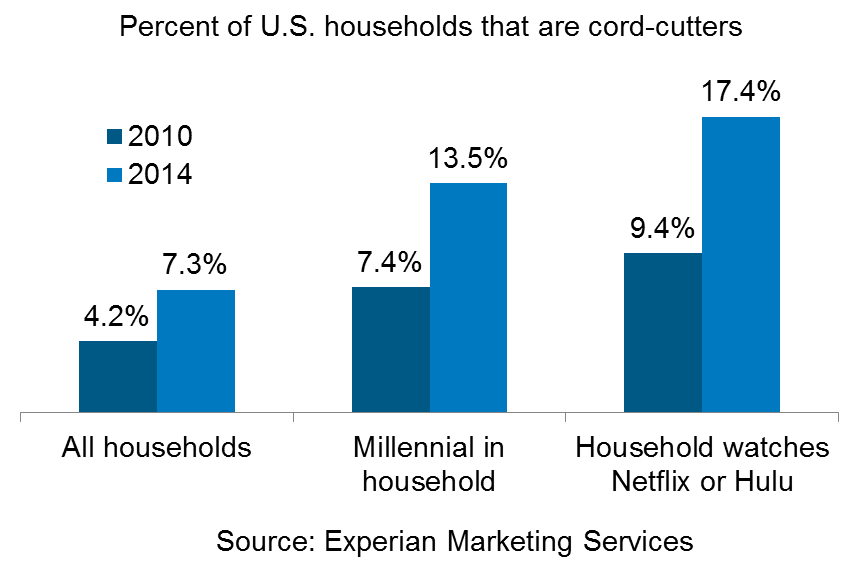 It should come as little surprise that cord-cutting is on the rise. As we reported in our video viewing habits post, 57 percent of all American adults and 75 percent of Millennials now watch some sort of digital video during a typical week with the smartphone being the most commonly used device for watching video either streamed or downloaded from the Internet.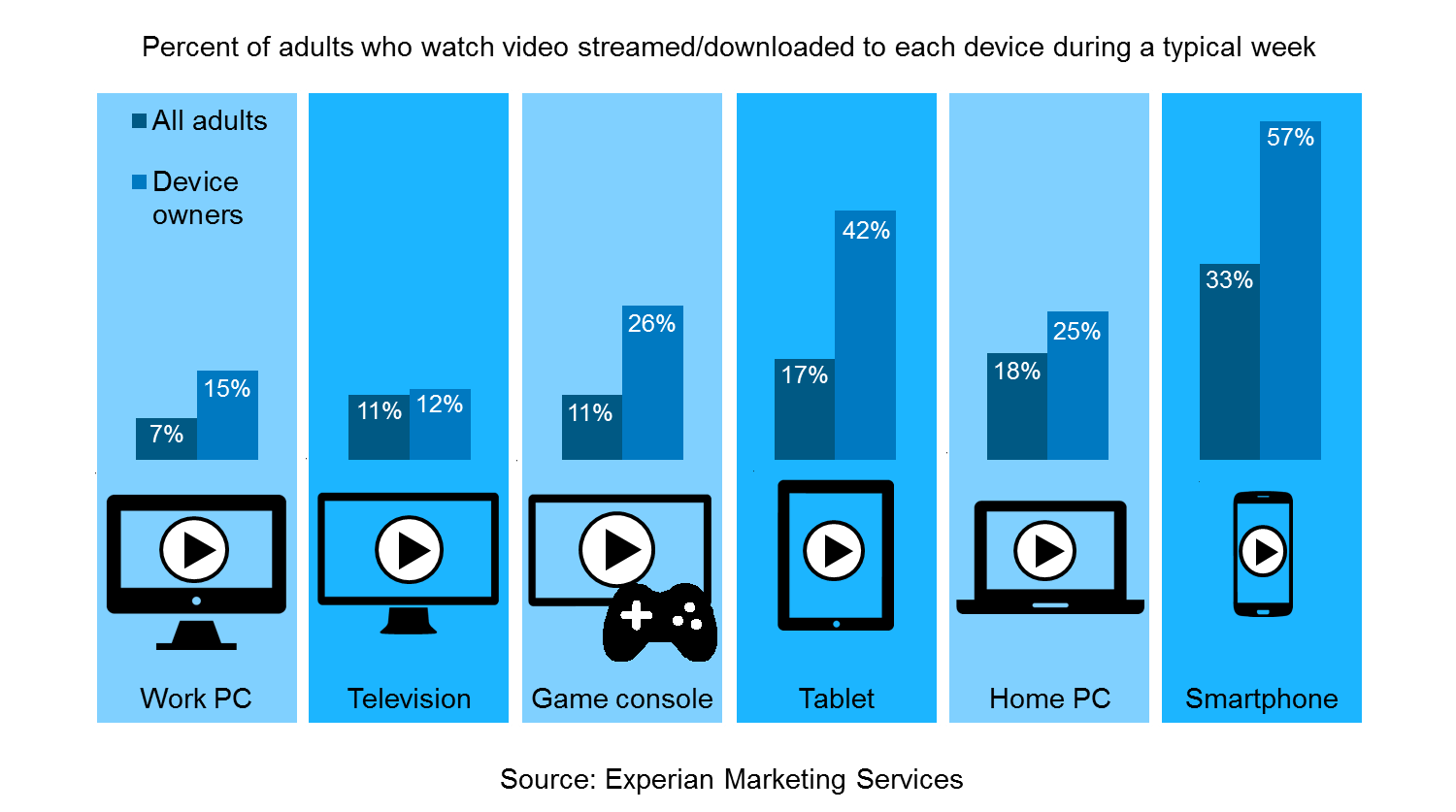 Consumers thinking about cutting the cord will find an industry increasingly working to remove barriers that typically stand between cord-cutters and programming from their favorite networks — in exchange for a small fee.
For instance, CBS recently announced the launch of CBS All Access, a digital subscription service that provides live and on demand viewing of CBS programming. And Dish Network launched Sling TV, an over-the-top pay service that allows cord-cutters to stream live and recorded programming from networks like ESPN, Univision, CNN, HGTV and more. With HBO announcing an April launch of their digital-only streaming service, HBO Now, March may be the last month that many pay for cable or satellite.
If the cord-cutting ranks are, in fact, about to swell, a common question is: by how much? Experian Marketing Services estimates that there are currently 13.8 million Americans — representing 5.6 million homes — who are prime to cut the cord. Many of those individuals already have one foot out the door, if you will, given that they are more likely than average to say that they watch less television today because of the Internet. They are also more likely to watch HBO and be fans of at least one major professional sport making them good targets for Sling TV and HBO Now.
Given that many cord-cutters already pay for Netflix and/or Hulu Plus, the net savings to those on the fence may be smaller than they think once they add up the costs they'll assume from piecing together, à la carte, the various subscriptions and downloads required to keep watching their favorite programs.
Whether or not we're on the cusp of a major spike in cord-cutting, the fact is that consumers are increasingly getting their video content from digital sources and marketers need to understand where, how, when and what consumers are watching to ensure that their video campaigns are optimized for today's digital consumer.
For more information about cord-cutters and cross-device video consumption, including consumer receptivity to digital video advertising, download the Cross-Device Video Analysis.