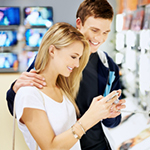 The 2013 Digital Marketer Report is almost here. One section of the report includes key segments of the consumer landscape. In a previous post we looked at budget and luxury travelers and in this excerpt we focus on millennials – specifically tactics to target early adopter millennials:
The generation of 18- to 34-year-olds known as millennials is an increasingly influential group that impacts many aspects of the American lifestyle, including fashion, technology, entertainment and beyond. Almost one-quarter (24 percent) of millennials have a college degree, 34 percent are married and many (60 percent) own a home. They have an average discretionary spend of $11,317 annually. Brands and marketers are taking notice of millennials and the fact that they communicate and behave differently than other generations. Marketers increasingly understand that they need innovative marketing programs in order to engage this important segment of the population
Early adopter millennials
Fifty-two percent of millennials rank far above or above average when it comes to being early adopters of technology. That means more than half of adults ages 18 to 34 want to be the first to have the latest electronic equipment, are willing to pay almost anything for an electronic product and actively want to be a source of information on electronic equipment to others
Marketers trying to reach this group can look at the types of Websites driving millennials to online retailers in order to understand other sites that would be effective partners, advertising outlets and content providers:
Millennials are more likely than the online population to visit search and social Websites before visiting a retail Website
They are less likely to look at email or visit reward and directory sites before visiting a retail Website
They are more likely to visit fashion content and portal sites before visiting a retail Website
There is a major opportunity to reach early adopter millennials via mobile, as they spend 14 percent more time engaged with their mobile devices in an average week than their generational peers. Early adopter millennials are 20 percent more likely to use a tablet and 32 percent more likely to IM/chat than the average millennial. Other top activities include reading media, listening to music and email.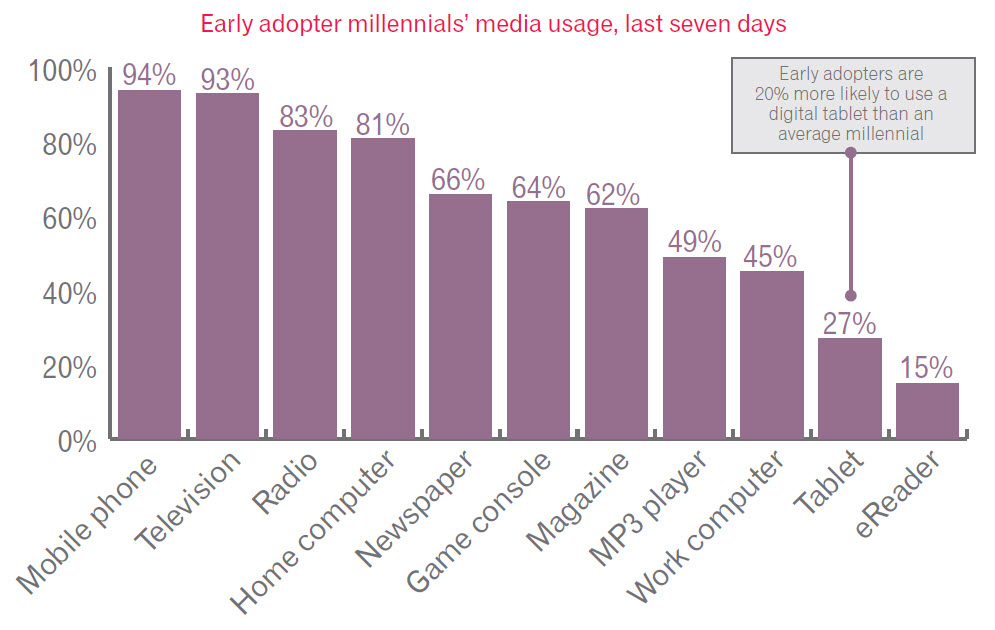 Source: Experian Marketing Services' Simmons®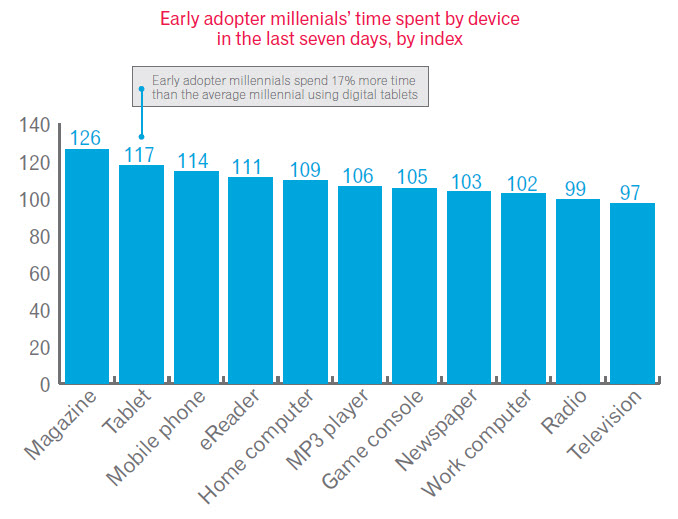 Source: Experian Marketing Services' Simmons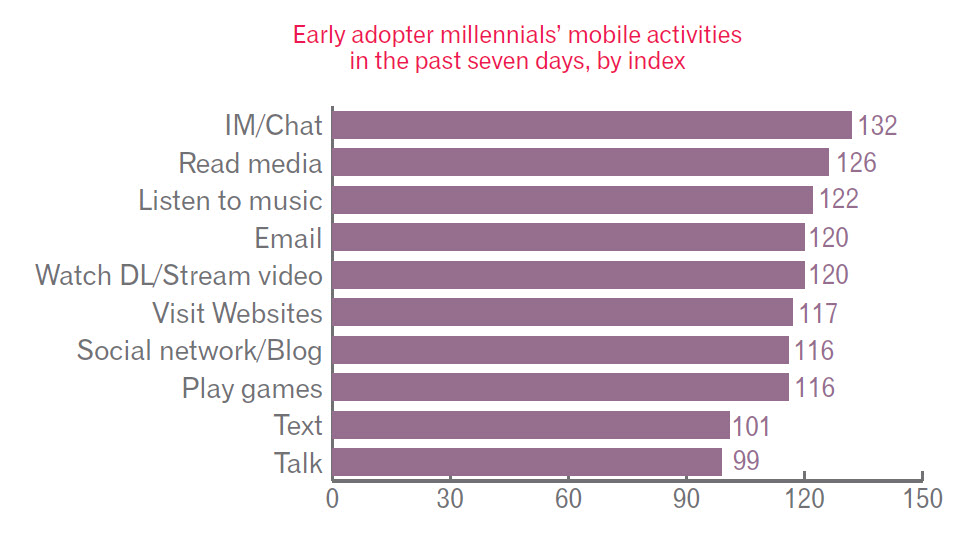 Source: Experian Marketing Services' Simmons
For more insights on millennials and other key consumer segments, pre-order The 2013 Digital Marketer Report.