As technology reshapes our media experience, TV remains a powerful channel for content consumption. In our next Ask the Expert series, we dive into a pivotal subject – the convergence of TV, linear (conventional broadcast and cable TV), and digital marketplaces.
In this Q&A segment, we're joined by two industry experts, Dan Hickox, VP of Development & Partnerships at 605, an iSpot.tv Company, and Chris Feo, Experian's SVP of Sales & Partnerships, who guide us through an engaging discussion on convergent TV, attribution, measurement, and safeguarding personal data in the evolving landscape of TV advertising.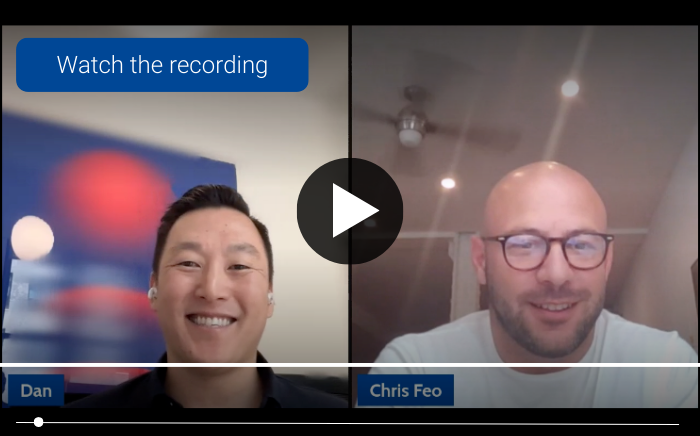 How convergent TV is changing the future of advertising
The convergence of traditional TV and digital streaming platforms presents an innovative opportunity for advertisers to engage their target audience. With convergent TV, you can create campaigns that bridge the gap between linear and streaming, ensuring your message reaches your target audience while avoiding ad fatigue.
Along with high-quality content, extensive inventory, and targeting capabilities, convergent TV offers advanced measurement and attribution tools that will empower you to optimize advertising campaigns for maximum impact. You can make better decisions regarding when and where to strategically allocate your advertising budgets with effective TV measurement and attribution.
Attribution in converged TV
TV attribution involves tracing consumer actions and uncovering valuable insights into their behavior. With these insights, you can gain a clear understanding of the audience exposed to your ads and their actions in response. Lean into data attribution tools to track your target audience throughout the customer buying journey.
Measurement in converged TV
In contrast, TV measurement enables the tracking of performance TV advertising campaigns to assess campaign effectiveness. Through converged TV measurement solutions, you can rely on a singular data source, unifying different channels, devices, and metrics for actionable insights. This analysis will give you insights into the audience reached, their location, and the resulting actions taken.
TV attribution's impact on cross-channel media
Embracing an omnichannel advertising approach is vital. Evaluating advertising campaigns across various platforms and devices – including linear, TV, and digital channels – is essential for identifying the channels that drive revenue for your businesses. Converged TV and digital streaming enable you to control ad frequency across all channels, enhancing the cross-screen experience. This convergence paves the way for a more comprehensive and holistic future in advertising. Here are three ways TV attribution impacts cross-channel media.
Identify the most effective channels
TV attribution offers a significant advantage in determining the channels that generate the most conversions. By using this data, you can make informed choices about budget allocation to achieve maximum impact.
Deliver a seamless customer experience
Consumers demand consistency in their brand interactions. TV attribution can help you by guiding the optimal timing and placement of ads, resulting in a more seamless viewing experience. This synchronization can significantly enhance customer loyalty and retention.
Enhance marketing effectiveness
By identifying the most effective channels and refining campaign strategies, TV attribution can significantly improve the success of marketing campaigns. The outcome is a measurable increase in sales and revenue, demonstrating the impact of informed and data-driven advertising.
Audience-based targeting across linear and digital ecosystems
It's crucial to comprehend and connect with the appropriate audience. The emergence of linear and digital platforms has required the development of audience targeting. Across these two ecosystems, audience-based targeting aims to enhance this process by concentrating on specific audience segments rather than general demographics or programming.
Benefits of audience-based targeting
There are four key benefits of audience-based targeting across the TV ecosystem.
Personalization at scale
Digital platforms have conditioned users to expect tailored experiences. Audience-based targeting ensures ads resonate with individual preferences and behaviors, even within the vastness of linear TV.
Combining data from both linear and digital sources makes it possible to segment audiences more precisely. This results in advertising content tailored to each individual, making it more relevant and personalized.
Optimized ad spend
Improve your return on investment by targeting specific audience segments more likely to convert, ensuring your messages reach suitable viewers.
In contrast to traditional TV purchasing, where advertisement slots are bought based on a show's overall demographic, audience-based targeting focuses on the viewers' behavior and interests, regardless of the program they are watching.
Unified measurement and analytics
When combining traditional and digital methods of reaching target audiences, it is essential to have a consistent approach to measuring success. By doing this, you can gain insight into how well your ad campaigns perform across different platforms and the frequency with which they are being seen.
By comprehensively understanding audiences within different ecosystems, you can adjust your strategies in real time, guaranteeing that your campaigns remain flexible and successful.
Enhancing the viewer experience
Audience-based targeting benefits viewers by reducing the number of irrelevant ads they see. As a result, viewers can have a more pleasant experience while watching content, which may discourage them from skipping ads and increase their engagement with the content.
Future-proofing and safeguarding data
Businesses are focusing on future-proofing for data privacy, and safeguarding individual data is becoming more significant than ever before. Now's the time to embrace new methods that protect your data privacy while ensuring that measurement remains accurate. Experian offers privacy-safe solutions to help businesses preserve precise measurement, even with fewer cookies.
How Experian and 605 work together
605 is an independent TV measurement and analytics company providing solutions for advertising, content measurement, attribution, planning, optimization, and media transactions.
605 and Experian have a strong partnership that enables 605 to enhance its data through Experian's Consumer Sync and Pixel solutions.
Consumer Sync – 605 utilizes Experian's Consumer Sync to ensure their data is privacy-compliant and deterministic across all sources. Experian identity organizes people into households, links their digital devices and IDs to them, enriches their identity with behavioral attributes, and then makes this data actionable in any environment, all while maintaining consumer privacy and data regulations.
Web Pixel Attribution – 605 utilizes Experian's pixel solutions to generate web pixel attribution reports on a client-by-client basis – for linear, TV, and cross-platform reporting. 605's reporting capabilities allow customers to understand their marketing campaigns' true impact and precisely identify high-performing strategies. With the Experian pixel, partners like 605 can learn more about anonymous website visitors by linking associated demographics and behavior attributes, build audience segments based on the highest cart value customers, and more.
The 605 and Experian partnership work hand in hand to make linear TV as actionable as digital media for you. Customers can prove the effectiveness of their marketing tactics and gain actionable insights to deliver highly impactful campaigns.
Watch the full Q&A
Visit our Ask the Expert content hub to watch Dan and Chris's full conversation about TV measurement, data analytics, privacy regulations, and the evolving landscape of TV advertising in the digital age.
---
About our experts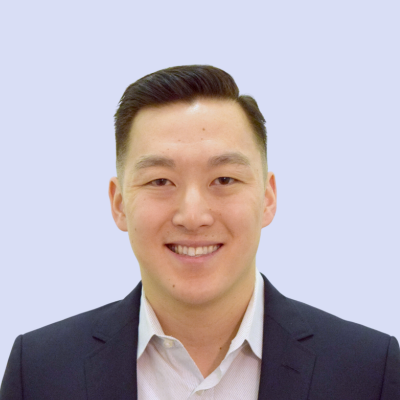 Dan Hickox, VP, Solutions Consulting, Development & Partnerships, 605
As the Vice President of the Solutions Consulting team, Dan collaborates with sellers to turn prospective opportunities into long-term client relationships. He leads new initiatives and drives partnerships that expand 605 capabilities and improve marketplace positioning.Dan brings over a decade of cross-channel media experience in advanced analytics, media optimization, data integration and statistical analysis to 605.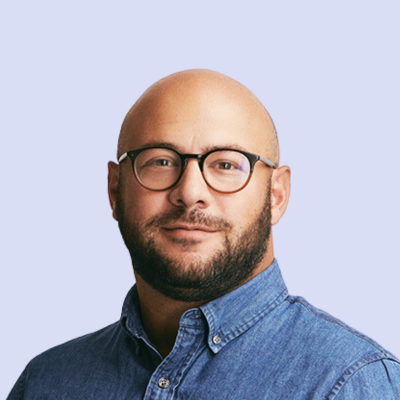 Chris Feo, SVP, Sales & Partnerships, Experian
As SVP of Sales & Partnerships, Chris has over a decade of experience across identity, data, and programmatic. Chris joined Experian during the Tapad acquisition in November 2020. He joined Tapad with less than 10 employees and has been part of the executive team through both the Telenor and Experian acquisitions. He's an active advisor, board member, and investor within the AdTech ecosystem. Outside of work, he's a die-hard golfer, frequent traveler, and husband to his wife, two dogs, and two goats!
---
Latest posts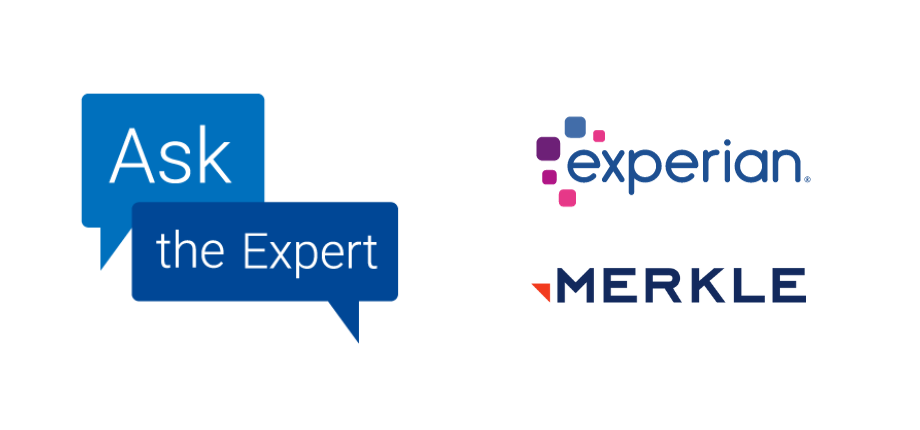 Centralized data access is emerging as a key strategy for advertisers. In our next Ask the Expert segment, we explore this topic further and…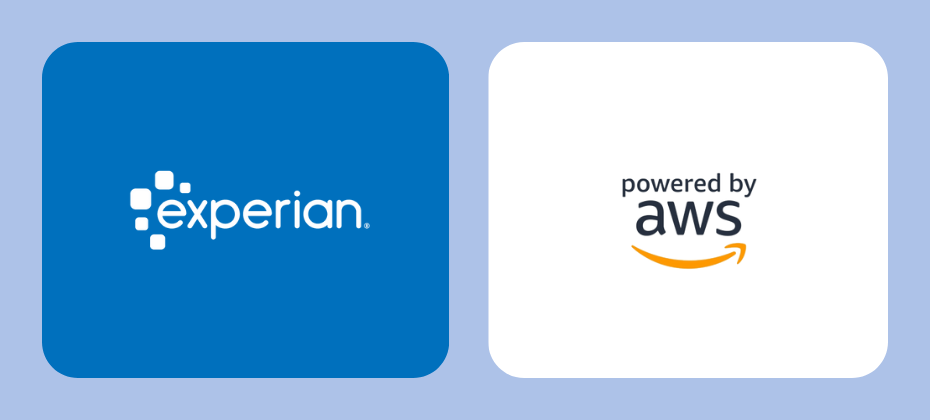 Bridging disparate data in a fragmented world In today's world, consumers engage with brands across multiple platforms, including social media, online marketplaces, in-store experiences,…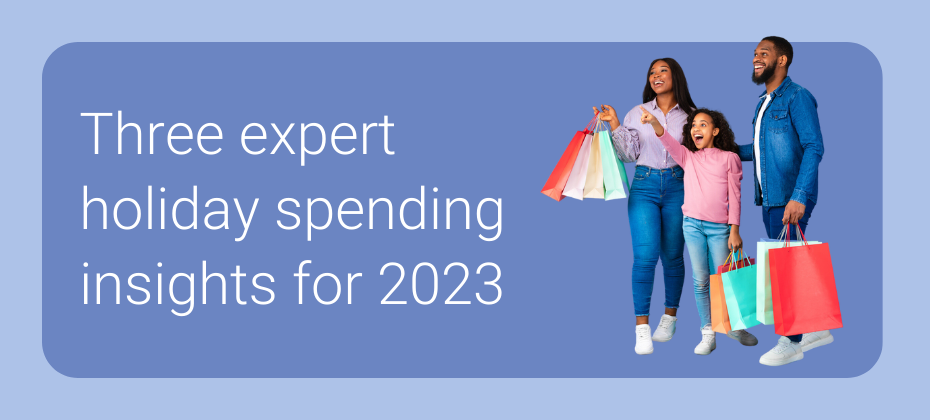 The holiday season is just around the corner, and retailers and marketers are gearing up for the busiest shopping period of the year. It's…