The holiday season is just around the corner, and retailers and marketers are gearing up for the busiest shopping period of the year. It's crucial to understand how consumer behavior is evolving and what emerging trends to expect. Experian's 2023 Holiday spending trends and insights report analyzes recent trends, consumer spending habits, and anticipates what's to come in 2023 to help you deliver a top-notch shopping experience this holiday season.
In this blog post, we'll cover three key insights from our report.
1. Consumers are shopping earlier
It's no secret that December has always been the go-to month for consumers when it comes to holiday spending. However, holiday shopping now starts earlier, particularly with online sales.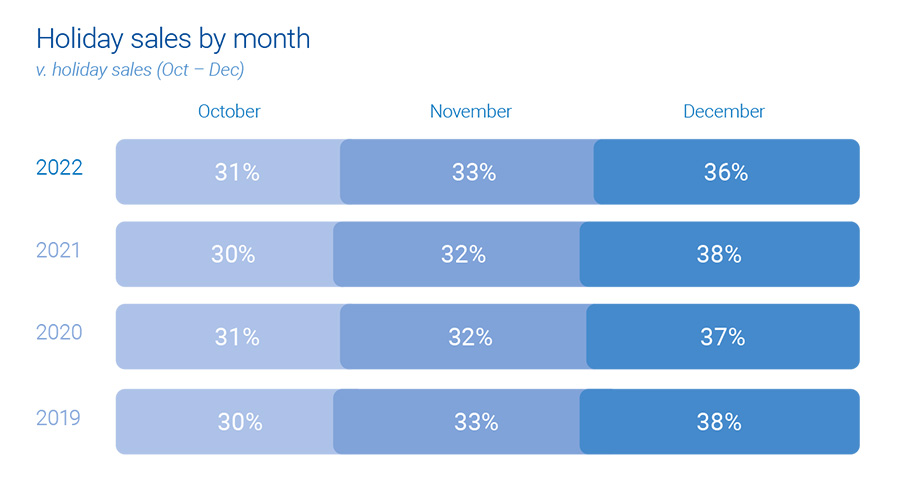 This can be attributed to a surge in promotions and deals, enticing shoppers to open their wallets ahead of time, giving a significant boost to holiday sales. Notably, Cyber Week sales have proven to be an influential factor, accounting for 8% of total consumer holiday spending.
Experian tip
Reach the right shoppers with your promotions with sell-side targeting. This powerful approach gives you control over where your ads are placed while ensuring maximum visibility through direct connections with publishers. Whether on mobile, web, or CTV, this seamless ad experience will engage your audience effectively.
2. Online sales are on the rise
The popularity of online holiday sales is continuously growing, surpassing in-store shopping. There has been a consistent 1% year-over-year increase in online sales, while in-store sales have seen a 1% decrease.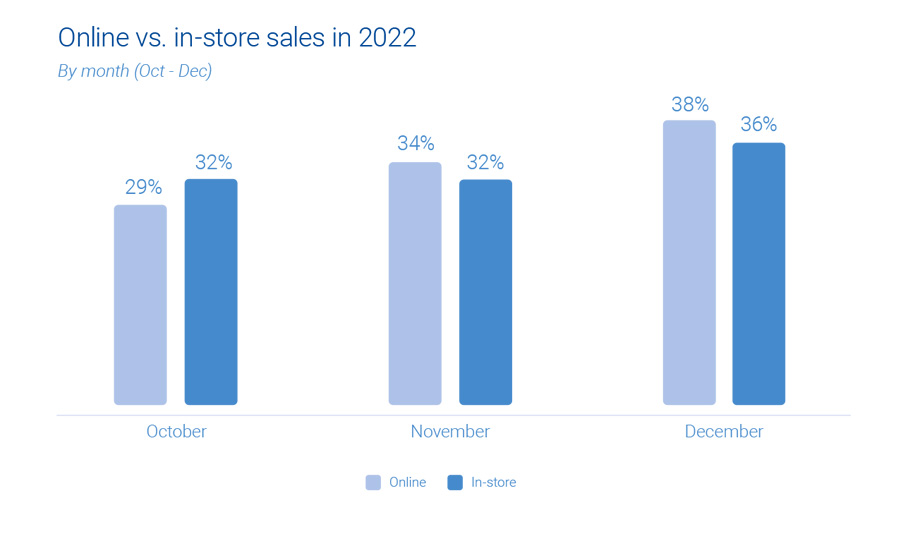 Although online sales currently make up only one-third of all holiday shopping, there is immense potential for further expansion. Mass retailers and office, electronics, and games industries particularly excel in online holiday sales. While in-store purchases remain the primary choice for holiday shoppers, consumer online and offline activities intersect before the final purchase.
Experian tip
Take advantage of the surge in online shopping by diversifying your marketing channels. An agnostic identity graph can bring together device and media data, capturing valuable user insights. By gaining a holistic view of your target audience, you'll be able to optimize your ad spend and allocate resources effectively, ultimately boosting your return on investment.
3. 2023 holiday spending will be on par with 2022
During the holiday season in 2022, consumer spending showed an anticipated increase, although the growth rate was slightly lower compared to previous years. October saw a surge in average consumer spending, indicating a swift response to early discounts and promotions offered by retailers.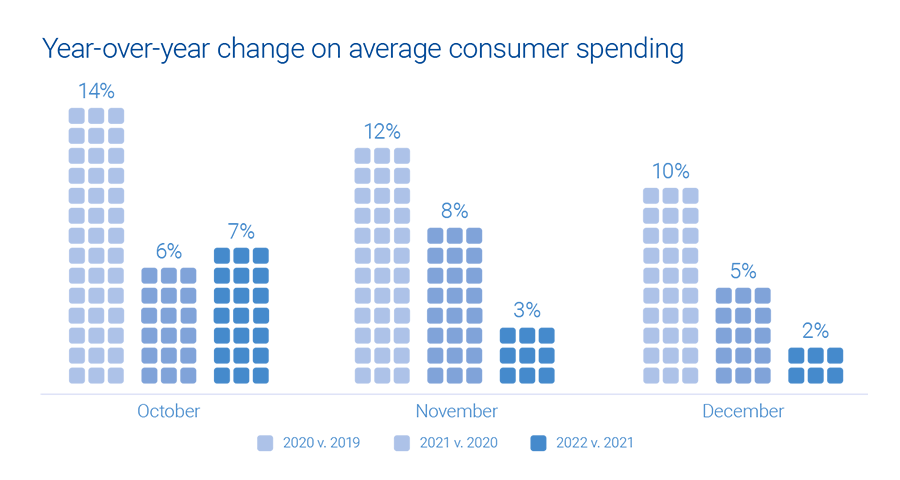 As the holiday season progressed, holiday spending gradually slowed down and reached a level similar to that of the previous year. Overall, there was a modest 2% growth. Looking into the future, if economic conditions remain stable in the second half of 2023, we can expect holiday spending to align with the figures from last year.
Experian tip
To truly maximize impact, consider data enrichment. By diving deeper into your target audience's preferences and behaviors, you can better tailor your strategies and seamlessly integrate the enriched data across various channels. This allows you to unlock the true potential of your ad inventory, creating more meaningful connections with your audience.
Download our 2023 Holiday spending trends and insights report for more
Get ready for the holiday shopping season with Experian's 2023 Holiday spending trends and insights report. Inside you'll find:
Analysis of past trends and what they mean for 2023
Exclusive predictions for the upcoming holiday season
Expert recommendations on how to optimize your holiday campaigns
For advice from our experts and access to all of our predictions for this year's holiday shopping season, download our 2023 Holiday spending trends and insights report today.
---
Latest posts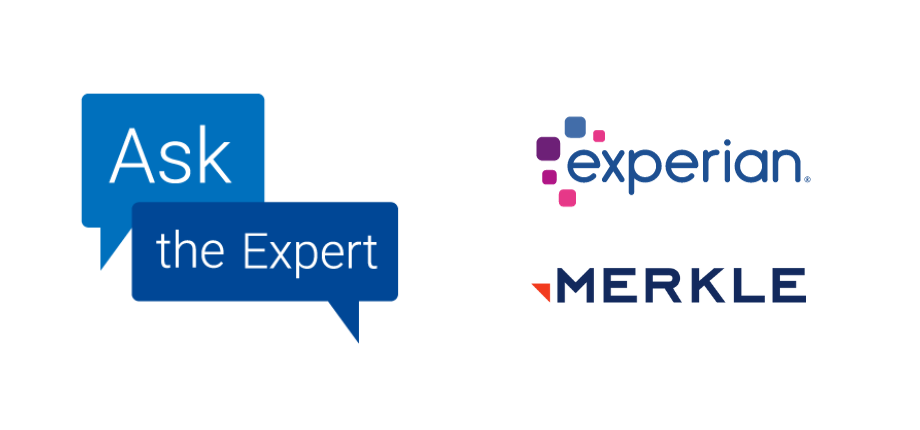 Centralized data access is emerging as a key strategy for advertisers. In our next Ask the Expert segment, we explore this topic further and…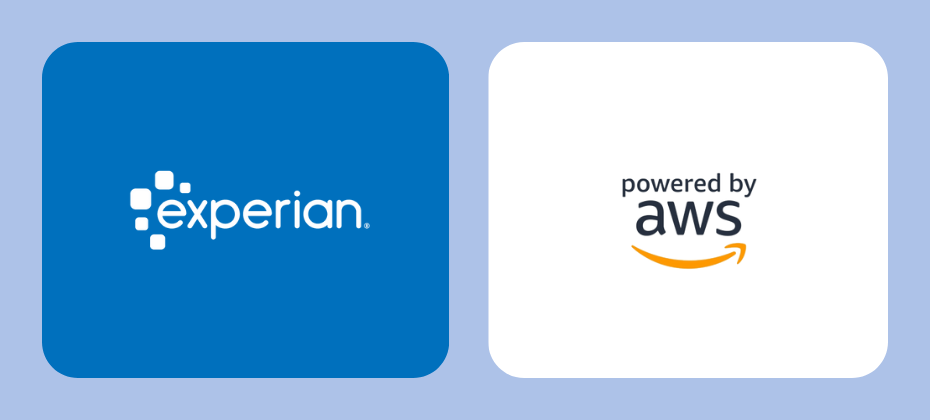 Bridging disparate data in a fragmented world In today's world, consumers engage with brands across multiple platforms, including social media, online marketplaces, in-store experiences,…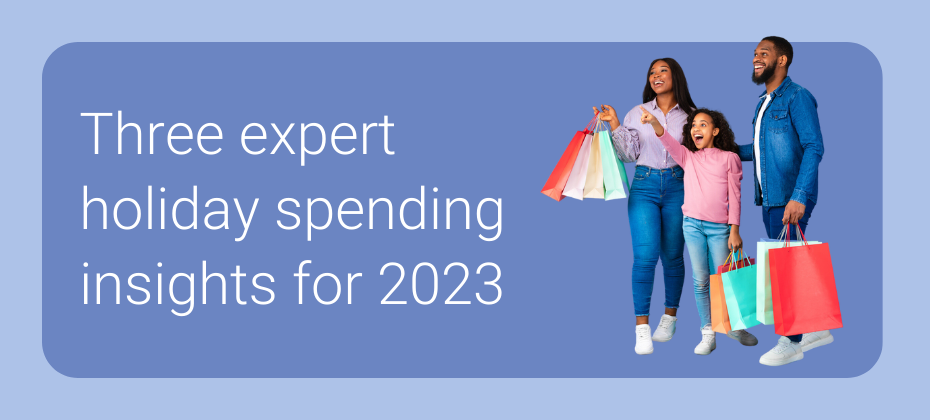 The holiday season is just around the corner, and retailers and marketers are gearing up for the busiest shopping period of the year. It's…