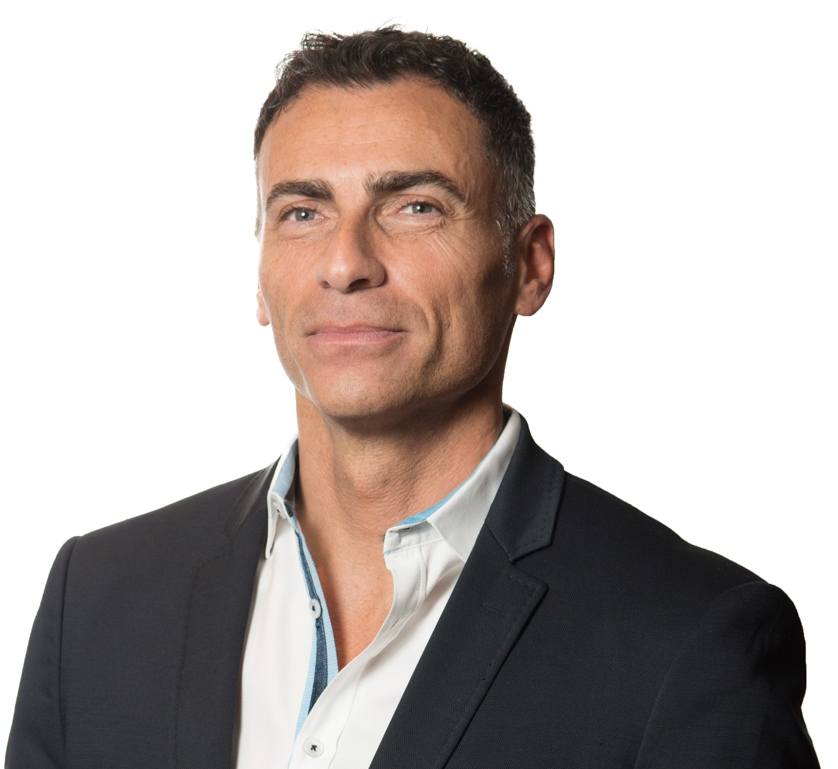 Pat Pellegrini is General Manager for Experian Marketing Services' Consumer Insights group in North America. He also serves as Chief Research Officer and strongly supports the important role that high quality measurement science plays in driving deeper, more actionable consumer understanding.
Every year, the American Association for Public Opinion Research (AAPOR) holds its annual conference where research professionals gather to discuss the latest trends, innovations and research. As a leading provider of consumer insights, Experian Marketing Services has an important role to play within AAPOR, the top professional organization of public opinion and survey research professionals.
Since joining Experian as Chief Research Officer, and now as General Manager of Consumer Insights, I have driven our organization — already known for our trusted consumer insights — to move even more aggressively on innovations in measurement science, whether that is through self-reported consumer surveys like our Simmons National Consumer Study or passive data collection like our Hitwise online intelligence data. Consumers are being profoundly affected by rapid changes in technology and we are committed to being at the forefront in developing new research approaches to ensure that our data accurately and reliably reflects consumer decisions, behaviors, attitudes, lifestyles and media preferences.
Experian Marketing Services was well represented at this year's AAPOR conference both among attendees and presenters. In fact, six exciting topics from Experian were presented at the conference based on the work we do here every single day. Having this level of recognition from our research peers and the AAPOR organization is an outstanding accomplishment that speaks to our commitment toward research quality and innovation. It's these types of insights that will help propel the industry forward.
At the conference, I was delighted to present, along with my colleague Gerry Dirksz, findings from a successful initiative that Experian Marketing Services recently undertook to produce higher response rates to our Simmons National Consumer Study. Declining response rates are an obstacle facing nearly every player in our field and one that has real implications on data quality. Because certain key segments of the population (e.g., Millennials, Hispanics, etc.) are disproportionately less likely to respond to or participate in research studies, marketers and others who rely on such research may be handicapped by potential blind spots in the resulting data which prevent them from fully understanding important consumer audiences.
To prevent such blind spots from occurring in our data, we tested a new two-phased dynamic incentive program that took into consideration an individual household or specific respondent's propensity to fall into certain "hard-to-reach" segments. With this information in hand, we were able to offer different (often higher) incentives to "hard-to-reach" respondents from the start in order to improve response rates of those segments. Compared to control groups, response rates among those whose incentives were determined by the dynamic model were significantly higher. Having now rolled out this successful process for our entire sample frame, we have seen overall response rates improve markedly.
While Experian is not alone in testing new initiatives like these, we are most definitely pioneers in the space and are setting an example for others to follow now that we have demonstrated results. In this regard, I look forward to blazing new trails based on well-thought hypotheses from our expert team. This will ensure that our data continues to be the gold-standard for helping our clients better understand consumers so that they can create more relevant and engaging interactions.
Other topics presented by Experian at AAPOR include:
The effects of total navigational burden, length of instrument and page complexity on item non-response
This paper examined item non-response for long surveys which is a major topic of concern for survey researchers, particularly those looking to collect a large number of measurements from a single source. Specifically, binary (yes/no) questions were studied and potential factors that might contribute to item non-response were identified for further exploration.
Patterns of response and non-response to sexual orientation measures
In this presentation, relationships and patterns of item non-response among non-Hispanics to a measure of sexual orientation contained within the Simmons National Consumer Survey were explored. Since 2009, item non-response to the sexual orientation question has declined by a rate of 26 percent with a decline among 18-34 year-old respondents of 43 percent.
U.S. Hispanic receptivity to self-reported measure of sexual orientation
This paper examined the effects of adding a question on sexual orientation with respect to mail survey instrument return rates and item non-response rates among the U.S. Hispanic population.  A key finding from this research was the pronounced, significant difference in item non-response rates which were disproportionately higher for Hispanics compared to non-Hispanics and significantly higher for Spanish-language Hispanics versus English-language Hispanics.
Does providing an email address in an initial contact study indicate respondents will be cooperators in a subsequent online panel study?
This study examines how the cooperation rate for a future study differs between individuals who are willing to provide an email address in the initial phase and those who are not. Results indicate that respondents who provide an email address in the initial contact study are more cooperative in joining a subsequent online panel than those who do not provide an email address.
Patterns of non-response to health, diet, nutrition and apparel measures conditioned on body mass index
This study examines the relative response of overweight or obese individuals to questions concerning diet, nutrition, health and even apparel in comparison to those individuals classified in the normal range for BMI. Based on our findings, a BMI measurement, outside of the normal range, would not negatively impact a study's non-response rate to other survey questions related to one's self-image.
For more information about these presentations, please contact us at consumerinsight@experian.com.