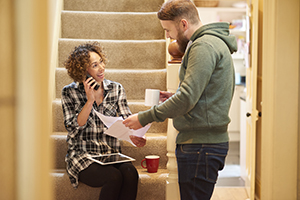 Healthcare marketers: Open enrollment starts November 1st. Are you ready?
It's that time of year again—time to promote your insurance plans to existing and potential members ahead of open enrollment. But do you know your members beyond the basics? Sure, you know their name, address, phone number and email address, but do you know what communication channels they prefer? Do you know their lifestyle, behaviors and interests?
In order for member communications to be effective, they need to be data-driven—first and foremost. The problem is, the industry is fragmented—and so is its data. With individuals covered by both private and public insurance plans—many payers don't have access to a complete and accurate view of members and their respective data. And as the industry continues to move toward digital transformation and embraces automation, organizations that aren't leveraging data insights are in danger of missing out on the opportunity to create a more solid connection with members.
Partnering with a third-party data provider like Experian to enrich your first-party data is the answer. With a reliable source of data, health plans can more easily identify members, deduplicate their profiles, and leverage accurate contact information and communicate on a personal, relevant, empathetic level.
Here are 5 ways to attract new members and retain existing members:
1. Create more accurate personas for marketing needs: Whether we use your data or combine yours with ours, you can gain stronger member analysis for segmentation and modeling that can help you maintain current relationships or expand your outreach to acquire new members—and ensure the loyalty of both categories.
2. Ensure the accuracy of member data: With Experian's identity and data solutions, you can rest assured that your member database is accurate and up to date to maximize contact rates and minimize errors.
3. Build strong communication channels with your members: Optimize your advertising efforts through preferred channels—and identify those communication channels—to effectively connect with your customers using our data identifying their lifestyle, interests, behaviors and more.
4. Understand more about your members' needs and behaviors: We'll help you keep your members healthy. What do your members do, need, prefer? How much can they afford for healthcare? How do they live? You could guess, or you can let unbiased data guide your decisions so you can better assist your members in their health care goals.
5. Create a better member experience: With data and insights, Experian can give you the information you need to enable a consistent member experience, allowing you to match your products in a way that complements your member's needs and lifestyle.
Experian cuts through the data overload by focusing on data that matters and drives actionable decisions. With Experian on your side, you'll be able to leverage the largest consumer database.
We're here to help you to manage a wide range of marketing needs, including measuring your campaign impact and determining the best messages to use to connect with your audience. We can also assist with securely managing your data in a way that helps to ensure the accuracy of that data to give you the most up-to-date picture of your current member database.
Ready to learn more about our healthcare marketing solutions for open enrollment? Complete our online form and an Experian Marketing Services representative will reach out to you soon.