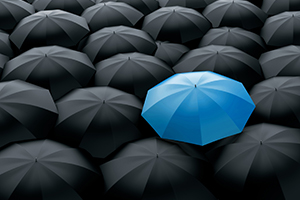 Every day it seems, mobile device fragmentation increases. With consumers spending their time online across multiple devices – phones, tablets, over-the-top TV devices, gaming consoles, a nascent, yet growing internet-of-things, and a variety of other internet connected devices – the challenge of keeping up with consumers continues to be a daunting one. The industry has, of course, adopted many different identity solutions and cross-device technologies. Perhaps you've adopted some of them. Perhaps you feel like they are working. But perhaps you feel you could be doing a better job at connecting the dots.
Marketers require solutions that can truly unify identities across channels and devices in order to understand consumer behavior, predict intent, and ultimately reach them with relevant communications. The easier it is to do that, the better. So, consider a couple scenarios and see how well are you doing. Within your core CRM data, are you able to connect your email subscribers to your in-store customers, all without relying on a loyalty program? Can you do this all the way down to an individual level? And are you leveraging this connected identity information to inform future online targeting? This kind of PII-based identity management is foundational to consumer engagement!
Next scenario. Are you an app publisher? Or a media platform? Or any other type of organization that has a steady stream of device data? How much do you know about the consumer behind the device? Behavioral information is certainly a step in the right direction. But what about known consumer insights? How deep is the profile of information you've built for each device? Does it include both online and offline insights? Done in a compliant manner?
There are a myriad of different techniques and approaches available to you to keep up with consumers. If you're considering implementing a new strategy in the near future, or have questions about your current ones, contact Experian  and we can help assess the opportunities available to you.