Advertising Age recently released their annual Marketing Fact Pack, featuring data from Experian Marketing Services that looks at habits of digital consumers. This post highlights some of these findings. 
In the 2015 AdAge Marketing Fact Pack, we featured stats on key marketing and consumer trends impacting the advertising industry. Highlights include the lifestyle of the digitally connected consumer, including the habits of smartphone and television users, household and personal use of smart devices and the choice between becoming a cord-cutter and staying connected.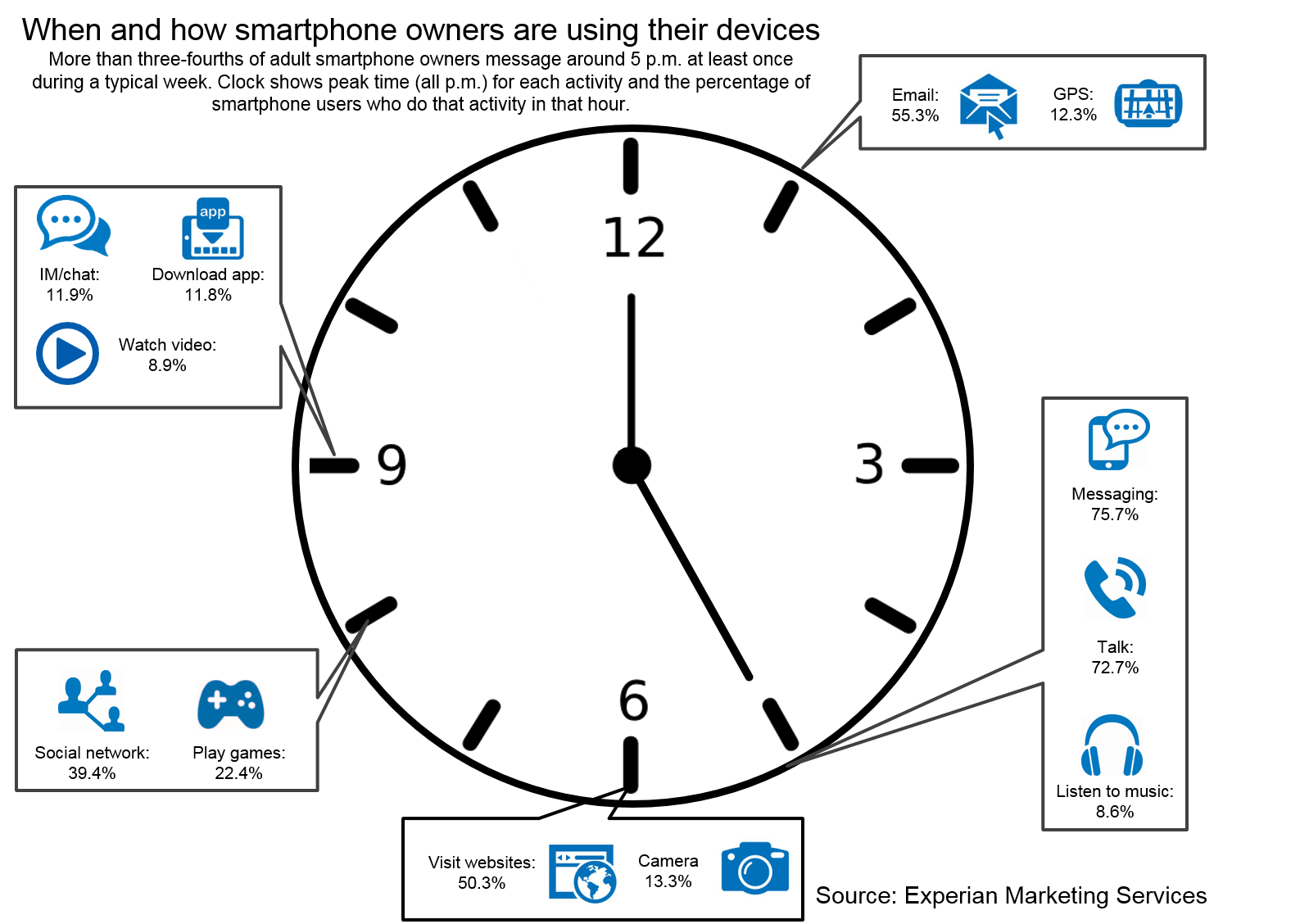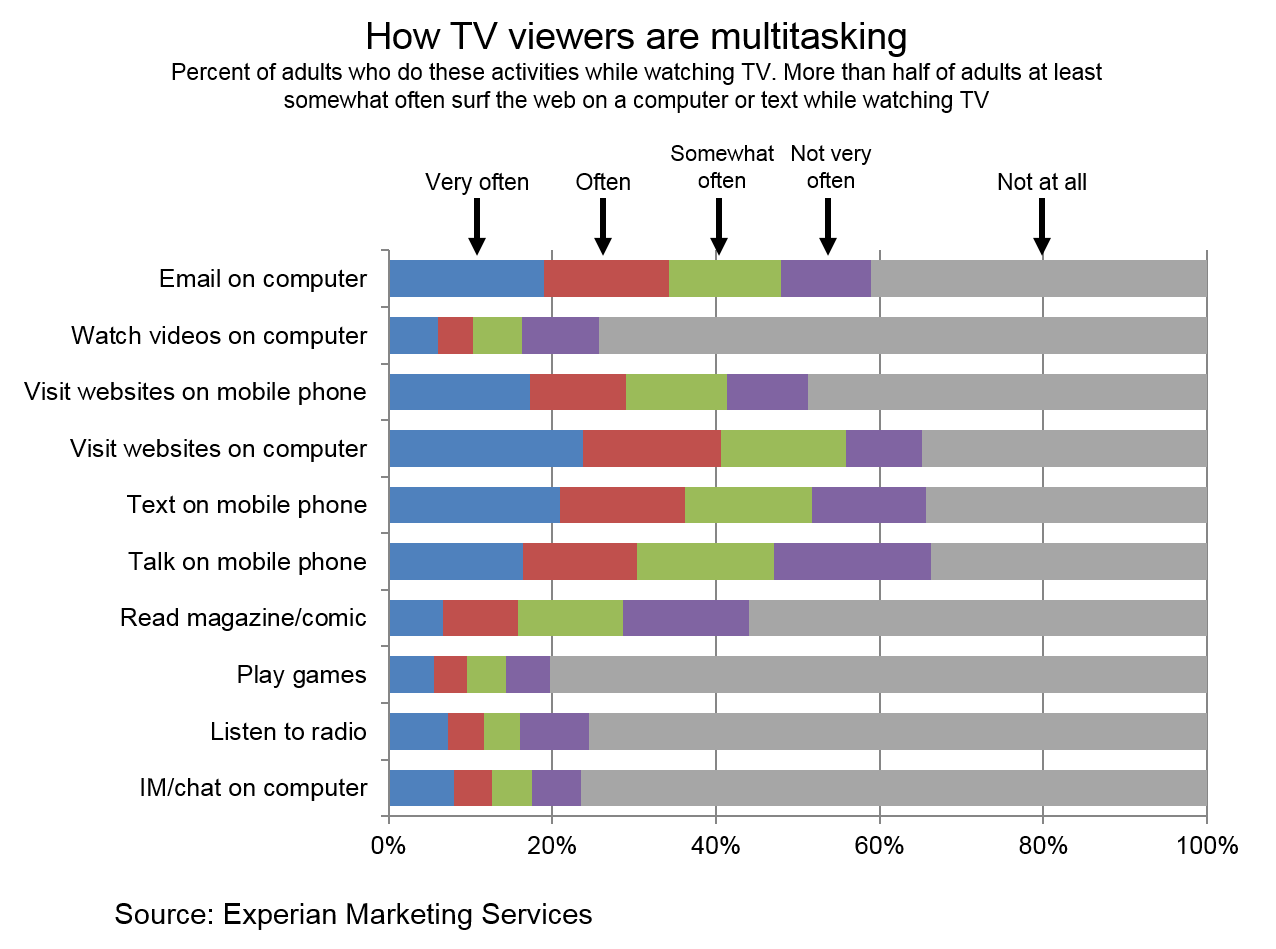 An estimated 7.3 percent of U.S. households (8.6 million homes) today are considered "cord-cutters," meaning they have high speed Internet but no cable or satellite television service. That number is up from 4.5 percent of households (5.1 million homes) in 2010, a comparative increase of 60 percent.
Despite the growing number of consumers who use digital devices to watch video (as opposed to viewing on a television), it has not been enough to overwhelmingly convince all households to cut the cord. Instead, it seems as if the ability to stream or download video directly to the television is what ultimately seals the deal. As streaming devices like Roku, Apple TV, Amazon Fire TV and Google Chromecast become more common and as televisions themselves are increasingly connected to the Internet directly, we can only expect the number of cord-cutters to grow.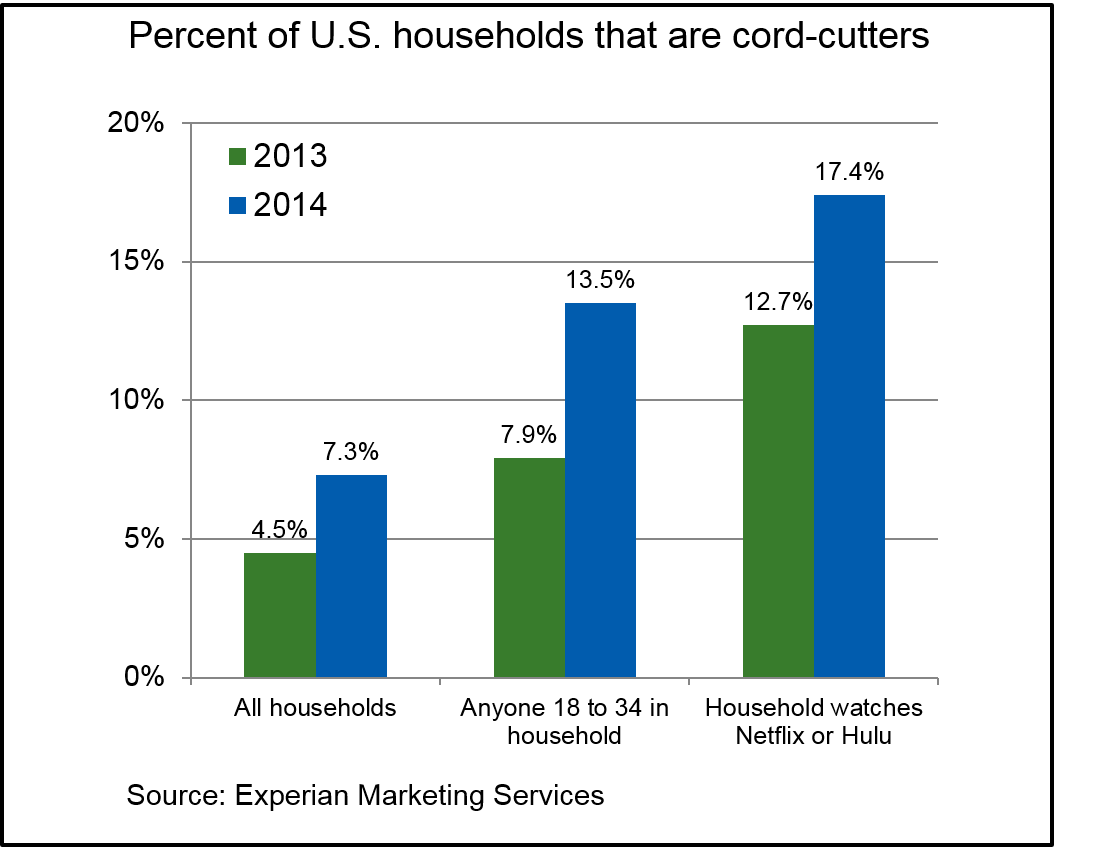 To learn more about video viewing behaviors to improve your strategies for reaching digital consumers, register to join our upcoming webinar Online video: engaging consumers in a multi-screen world.