Has patient access gotten better or worse? According to the State of Patient Access: 2023 report, many healthcare providers believe that patient access has gotten worse, and many patients agree. This report is based on a new survey, fielded in December 2022, that gathered responses from 202 healthcare professionals responsible for patient access and 1,001 patients who engaged in care for themselves or a dependent in 2022. What is the challenge around patient access and how can providers overcome these hurdles?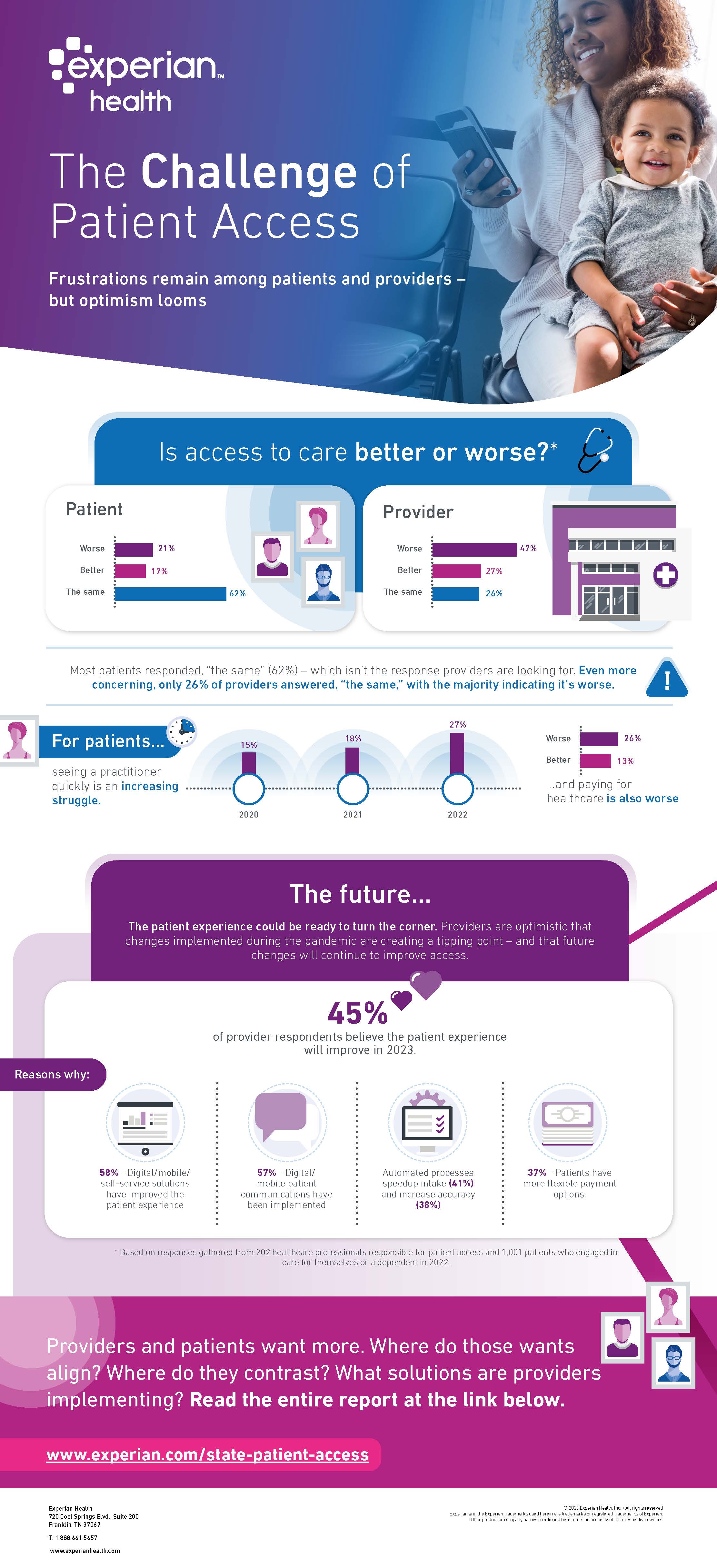 Both healthcare providers and patients want patient access functions that are optimized for efficiency, can accommodate a high capacity of patients, and reduced wait times for non-clinical aspects of care. Across the industry, there is widespread acknowledgment that an improved patient access experience is linked to better business outcomes for providers.
Digital front door solutions that can enhance patient registration, scheduling and payment processes are the key to overcoming the challenge of better patient access. In fact, 46% of providers plan to invest in digital capabilities in the next 6 months.*
Download the State of Patient Access: 2023 report for the full survey results, or contact us to see how Experian Health helps healthcare organizations improve and streamline patient access with digital front door solutions.
*survey fielded in Dec. 2022