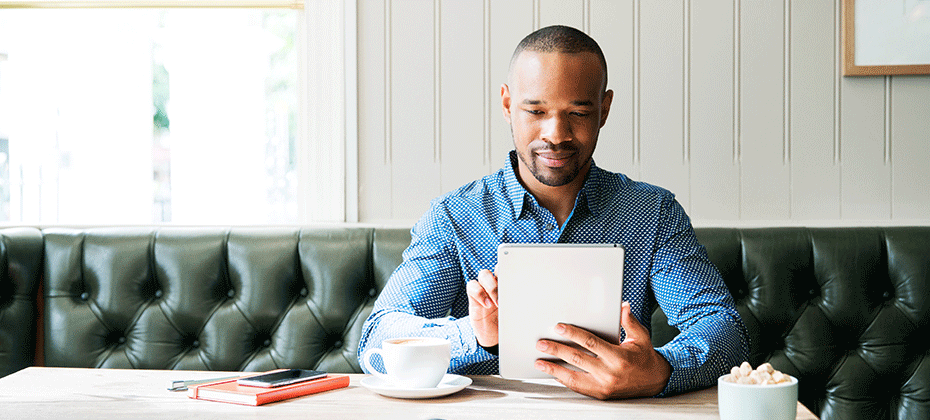 Traditional paper-based registration processes can lead to significant inefficiencies and errors in the healthcare industry. Illegible writing and incomplete information can lead to medical errors and delays in care. Loss or misplacement of forms can lead to critical data being overlooked or confused. What's more, staffing shortages and piles of paperwork slow down the patient intake process, creating a stressful experience for patients and staff. Patient registration software can solve each of these problems.
Discover 5 powerful ways patient registration software can help healthcare organizations enhance patient experiences, boost operational efficiencies and optimize staff time.
1. Patient registration software can improve patient accessibility 
One compelling reason to opt for digital methods instead of traditional paper forms is the increasing demand from patients themselves. In Experian Health's State of Patient Access 2023 survey, more than 8 in 10 providers say their patients prefer an online registration experience. Patients experiencing pain or discomfort shouldn't be burdened with lengthy, repetitive forms in a bustling waiting area. Medical terminology can be perplexing, and staff members may not be available to assist. Fortunately, digital intake forms completed from the comfort of one's home is a more hassle-free and accessible option.
Patient registration software can prefill forms with information from the patient's record, so the whole process is faster and less prone to errors. Patients receive text prompts and can begin the registration process with a single click. From there, they can verify and edit information, confirm appointments and sign forms electronically, all at their own convenience. 
2. Digital registration can increase patient engagement 
Online self-scheduling and digital patient registration create a convenient and personalized patient access experience, which also boosts patient engagement. Interactive patient portals give patients more control. They can communicate more easily with providers, ask questions and provide additional details if needed. Providers can make relevant resources and information available, so patients can take a more active role in their health.
By shifting registration online, it also becomes possible for providers to collect and analyze valuable data that helps them build a more detailed picture of who their patients are and what they need and want. This can inform targeted patient outreach strategies to improve health outcomes.
3. Digital tools can improve operational performance
Similarly, data analytics can drive operational improvements, by giving staff insights into the accuracy, speed and potential sticking points in their patient registration workflow.
Becky Peters, Executive Director of Patient Access at Banner Health, says Experian Health's digital patient access solutions have helped her organization monitor key metrics linked to financial performance:
"[With Power Reporting] we're able to monitor the number of registrations staff are doing, how many errors they're making, how quickly they're resolving them, and tie that to a lagging indicator for initial denials… It also ties in with one of our main KPIs, which is cash collections. We use the estimator to provide 100% estimates for every patient that walks in our door, so we know how much we should be collecting. Then we see how much of that we collected."
4. Patient intake software can decrease staff workload
For almost half of providers who responded in the State of Patient Access 2023 survey, patient access has gotten worse over the last two years. Of this group, almost 9 in 10 said the effect of staffing shortages on service levels was their biggest pain point.
Patient registration software eases pressure on staff by eliminating the need to help patients with paper forms or manually enter data into electronic health records. Registration Accelerator is an automated, patient-facing solution that decreases the administrative workload with pre-filled information, and then guides patients through the process so any unnecessary additional work, such as chasing up no-shows, can be avoided.
Alex Harwitz, Experian Health's VP, Digital Front Door, says:
"Patient access is evolving. Providers need to open their digital front door or risk losing their patients to competitors. That starts with frictionless digital patient registration. Patients keep telling us that they're looking for convenient and easy access to care. And staff are looking for streamlined systems that talk to each other and put data and insights at their fingertips. By facilitating better data management and leveraging automation, patient registration software reduces the manual burden on staff so they can focus on what really matters – delivering patient care."
5. Online registration software can speed up payments
As Becky Peters noted, patient collections are a top KPI for most healthcare organizations. Patient registration software speeds up collections by:
Verifying insurance information in real-time to reduce the risk of billing errors and denials
Delivering upfront, accurate estimates to patients before they're treated, so they can plan for bills
Offering patients payment methods so they can pay their bills easily – even before care is delivered.
Each of the benefits mentioned above contributes to a more robust revenue cycle. By increasing accuracy, reducing costs, boosting efficiency and prioritizing patient satisfaction, digital patient registration is just what the doctor ordered.
Find out more about how Experian Health's patient registration software can help healthcare organizations streamline patient access.