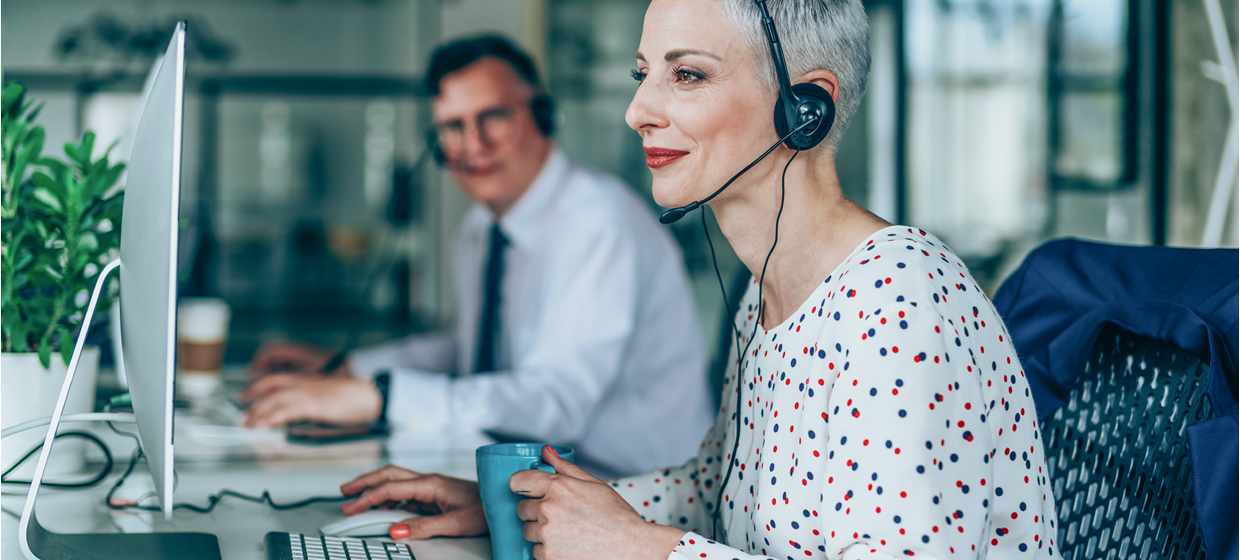 "We serve our patients well when we can spend time explaining their bills, what's been covered by their insurer and what payment options they have, so they feel confident in what is owed and why."
Terri Meier, CHFP, CSMC, CSBI, CRCR, System Director of Patient Revenue Cycle at University of California San Diego Health (UCSDH)
Challenge
University of California San Diego Health (UCSDH) is one of the top health systems in the United States, ranked number one in San Diego by US News and World Report. With more than 9,000 employees, it generates over $2 billion in net patient revenue each year. Patient collections are managed by the Shared Business Office (SBO), which handles all queries about billing, financial assistance and payment plans. Providing a best-in-class financial experience for patients is the SBO's top priority.
The team implemented a three-part strategy to improve the patient billing experience and increase collections, focusing on people, processes and technology. They saw opportunities to use automation to support this.
Solution
The SBO implemented Experian Health's Collections Optimization Manager to improve collections and deliver an outstanding patient experience. Using in-depth data and advanced analytics, this tool scores and segments patients according to their propensity to pay and automates the presumptive charity process, so patient accounts are handled efficiently. This helps UCSDH reduce the cost to collect by maximizing staff and agency resources.
To further reduce the risk of bad debt, the SBO uses Coverage Discovery® to find billable commercial and government coverage that was previously forgotten or unknown.
Listen in as Terri Meier, CHFP, CSMC, CSBI, CRCR, System Director of Patient Revenue Cycle at UC San Diego Health, discusses how their organization used automation to optimize patient collections and improve the patient experience.
Outcome
Between 2019-20 and 2020-21, UCSDH increased collections from around $6 million to over $21 million with Collections Optimization Manager.
Between 2019-20 and 2020-21, UCSDH increased collections from around $6 million to over $21 million with Collections Optimization Manager.
UCSDH also used segmentation data to improve outbound call campaigns. The team was able to create automated messages that can be sent to specific segments, so patients get the right information at the right time. By sending during time periods when patients were most likely to respond to calls, they were able to increase their collections rate. The screening feature also identified patient accounts that were eligible for Medicaid or charity support, deceased or bankrupt, and placed them in the correct work queue.
The SBO leveraged Return Mail to run checks against patient addresses, to ensure that statements and refund checks were sent to the right place. Accounts with non-verified addresses were allocated to an auto-dialer for automated outreach. This helped reduce the manual labor required to find patient addresses, reduce bad debt and realize improved collections rates.
By leveraging these tools, UCSDH has achieved:
Increased collections from $6 million in 2019-2020 to $21 million in 2020-2021, a 250% increase
Autodialer outcomes 2020-2022:
2,818 connects on return mail accounts
8% collections rate
Return mail updates 2020-2022:
10,630 new and improved addresses found
55% hit rate
Screening outcomes:
1,700+ deceased patient accounts identified between 2020-2022
2,700+ patient accounts associated with bankruptcy identified between 2020-2022
And thanks to Coverage Discovery, UCSDH has tracked down active insurance coverage amounting to more than $5 million in 2021. More than $4 million in coverage was found for patients under the California Medical Assistance Program. Had this coverage been missed, these amounts would have been written off as bad debt.
Finding missing coverage outcomes: 
$5M+ value of coverage found in 2021
19% hit rate in 2021-2022 (4% increase from the previous year)
$4M+ value of Medi-Cal coverage found in 2021
9% hit rate in 2021-2022 for Medi-Cal scrubs
Discover how Collections Optimization Manager and Coverage Discovery can help healthcare providers improve the patient billing experience while accelerating collections and reducing bad debt.