Consumers are increasingly turning to digital channels such as online patient portals to streamline care management and communication with healthcare providers. Digital-first consumers and younger generations are now expecting seamless online experiences from all industries, including healthcare. Providers will need to accommodate their patients' wants and needs or risk losing them to competitors. In fact, research shows that 61% of consumers who are "very" or "extremely" interested in using patient portals would switch their healthcare providers if other providers made such portals available.
A new collaborative report between Experian Health and PYMNTS examines how healthcare providers are currently using these channels, and identifies gaps and new opportunities for improvement.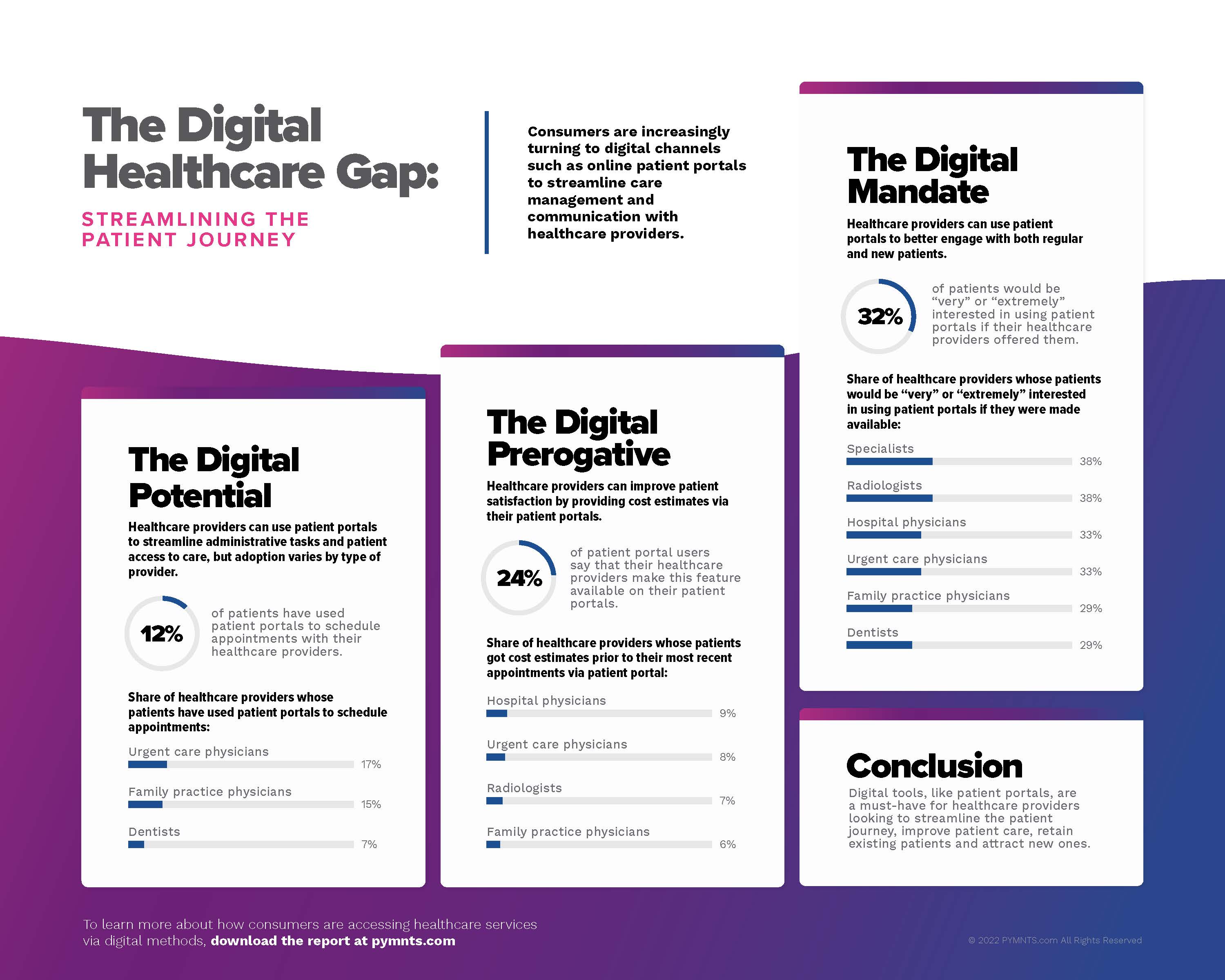 Opening healthcare's digital front door is now more important than ever. Find out more about how Experian Health's digital tools and solutions can help providers streamline the patient journey.