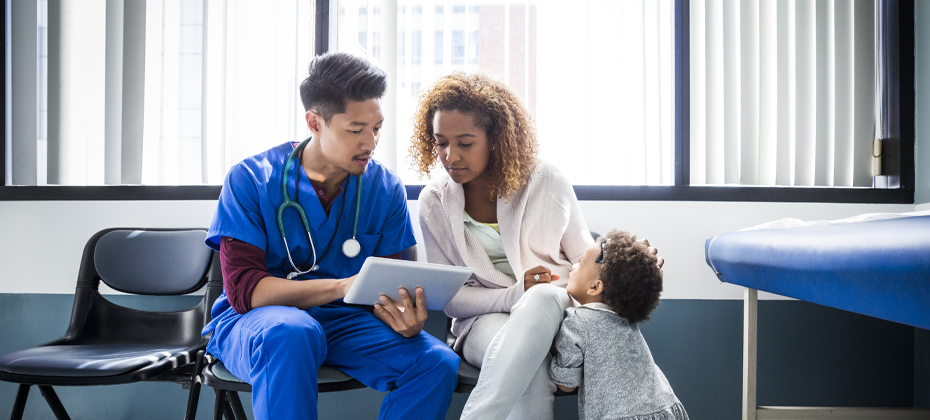 In the decade since the Affordable Care Act sparked the transition toward value-based care and pay-for-performance care models, clinical services have been transformed by advances in diagnostics, medical devices and digital technology. However, despite a commitment to improving care quality and patient experiences, the healthcare industry still struggles to influence the factors that have the greatest impact on patient outcomes – the social determinants of health (SDOH).
It's now well-established that clinical factors have a relatively small impact on a person's health-related quality of life. As little as 20% of the factors that influence health outcomes are attributable to clinical care. The remaining 80% includes social, economic and environmental factors – such as access to safe and clean housing, healthy food, education and transportation.
Healthcare providers cannot be expected to solve these challenges alone. That said, providers will benefit from developing plans and investing in systems that foster awareness of the social determinants of health that impact their communities. This will help enable the delivery of the proactive and coordinated services patients need to live healthier lives.
The pandemic intensified many of the socio-economic barriers patients face when accessing care, medication, housing and food. It forced sudden changes to the way care was delivered, making it harder for healthcare organizations to sustain high-quality services. When overwhelmed hospitals just needed to get through the day, value-based care took a hit.
To support underserved communities, healthcare organizations need reliable insights into their patients' evolving life circumstances and socio-economic challenges. SDOH data can help providers identify the right strategies to serve their patient population in the most effective way.
SDOH should be at the heart of patient-centric services. Healthcare organizations that prioritize the use of SDOH data are strengthening their ability to deliver value-based care.
How has the pandemic affected SDOH and value-based care?
Value-based care and pay-for-performance models were gaining traction just before the pandemic, and many providers were agile enough to respond quickly to the pandemic with telehealth and other remote services. But against a tsunami of COVID-19 cases, tests and vaccination programs, reimbursement models based on quality measures such as effectiveness, efficiency and timeliness proved fragile in the midst of an emergency.
As is often the case, the worst effects of the pandemic were felt most acutely by marginalized and economically vulnerable groups. For example, groups with less stable employment were less likely to have access to sick leave or remote working opportunities, putting them at greater risk of catching the virus. Many community programs were put on hold, with consequences for the individuals who relied on them for food, support, and company.
Insights on the social determinants of health can help providers segment vulnerable populations that need extra assistance to take control of their health. Once these populations are identified at the patient level with insights driving one's unique SDOH risks, providers can develop strategies to ensure the right help is given at the right time. They can offer targeted outreach to ensure patients are able to adhere to care plans and access health checks, even take their medication as prescribed. This can reduce the risk of readmission, minimize hospitalizations, and keep healthcare costs down for both patients and providers.
To supplement reliance on expensive and time-consuming patient surveys (that often leave out the "why" of a patient's circumstances), Experian Health's SDOH solutions combine analytical expertise, machine learning and proprietary data to generate actionable recommendations on the best way to address barriers to care, medication, housing and food.
Combine SDOH and consumer data to personalize patient outreach
The key to successful value-based and pay-for-performance care models is treating the patient, not just the disease. Data on SDOH allows providers to offer a more personalized healthcare experience, which is even more powerful when combined with consumer data. ConsumerView pools data on patient interests, psychographics, behavioral insights and broader lifestyle insights to give providers a 360-degree view of their patients.
With this data, providers can offer relevant and timely advice to help patients overcome potential obstacles to attending appointments and complying with their care plan, such as information about transportation or childcare. It can be used to personalize healthcare communications too. Rather than blasting patients with one-size-fits-all healthcare information, communications can be tailored to patients' preferred time and format, so they're most likely to engage with the message.
Making value-based care a reality starts with knowing who your patients are and what's stopping them from getting the care they need. Find out how Experian Health's Social Determinants of Health turn-key solutions can give your organization the insights needed to develop resilient and responsive models of care. With these tools, your organization can lay the groundwork to improve patient outcomes, regardless of the challenges that lie ahead.
Learn more