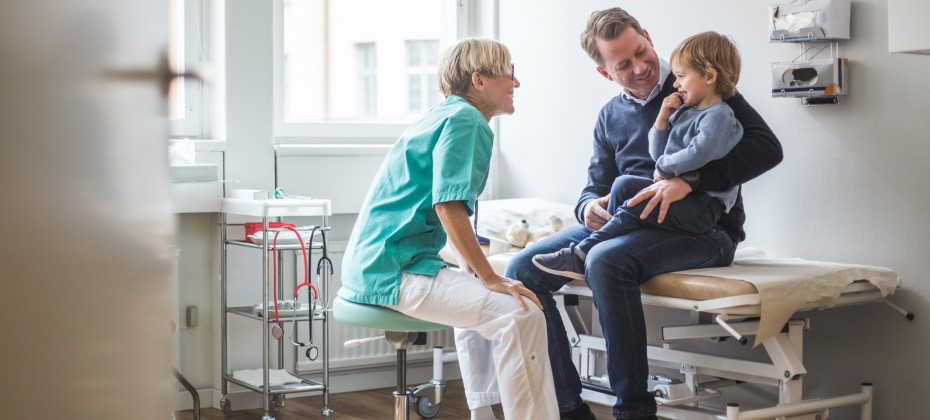 As patient expectations shift, providers that offer a personalized healthcare marketing experience will be more likely to attract and retain satisfied consumers.
The pandemic accelerated this shift. As a result, the traditional ways of healthcare marketing are starting to fall short. For example:
A healthcare marketing strategy that's designed for an "average consumer" results in a one-size-fits-all model that doesn't always meet a patient's individual needs.
Communication options with fixed hours and channels don't reflect "patient first."
Outreach messages blasted to an entire patient email list miss the mark for individuals who don't speak the language or might prefer a quick text message instead.
A study by Dassault Systèmes and CITE Research found that 83% of consumers expect products and services to be personalized within moments or hours. They're accustomed to the "one-click" digital retail experience, which offers instant access to relevant recommendations and flexibility about how and when to buy. They're also suffering from information overload, thanks to the sheer volume of emails, messages, articles and videos flooding their digital devices. Personalized communications can remedy that and help consumers feel respected and empowered, which drives connection and loyalty.
But personalization isn't just important for patient outreach. Personalized healthcare marketing can also help ensure patients get the treatment they need, by anticipating individual needs and highlighting relevant services at the right time. With the COVID-19 pandemic continuing to influence access to care, personalized healthcare communications can also be tailored for different patient segments. This can help reassure or remind individuals to book vaccination appointments or reschedule deferred care.
Improve patient engagement with personalized outreach
As digital offerings grow, consumer engagement expectations evolve. Providers must keep pace and communicate accordingly. Incorporating information about patients' lifestyles, behaviors and preferences enables providers to deliver the right message at the right time. It also helps providers select and use the most effective channel of communication. Patients are more likely to respond and are empowered to manage their healthcare journey.
For example, a Gen Z patient may prefer to receive appointment reminders by text, while an older patient may prefer a physical letter. One patient may prefer to get prescriptions mailed to their home while they're at work, while another may be content to visit a pharmacy and pick up their medication while shopping nearby. Some patients will want a text message with a payment link to clear outstanding bills immediately, while others will appreciate a customized payment plan.
Experian Health's State of Patient Access survey 2.0 found that patients welcome proactive outreach by providers, though many say this doesn't happen. Providers recognize the value in proactive patient engagement, but many say they lack the data to reach out effectively. With reliable consumer data and analytics, providers can create holistic profiles and deliver improved marketing to better serve new and existing patients.
ConsumerViewSM pools data points on core demographics, behavioral insights, psychographic information and financial data to help providers understand their patients. This data can then be analyzed using Mosaic® USA and TrueTouchSM to segment, identify and reach the target audience with the most relevant message and format, and adapt based on consumer response. ConsumerView also adheres to consumer data privacy regulations, so providers can actively engage patients and build patient loyalty while confident in the knowledge that they have permission to use the data.
Reduce readmissions and improve patient outcomes with better segmentation
Personalized healthcare marketing isn't just about messaging and channels. Providers that have a holistic picture of a patient's lifestyle, life events, geographic changes and socio-economic challenges will be in a stronger position to anticipate their evolving wants and needs.
For example, social determinants of health (SDOH) data can tell providers which patients may need extra assistance when visiting a doctor's office, so that appropriate measures can be put in place. They might help identify patients with potential comorbidities that warrant proactive reminders about preventive check-ups. Similarly, providers can segment patients according to their financial situation. This can help with creating custom payment plans and sending timely payment reminders through targeted communications channels.
Effective post-admission engagement can also help patients access the support needed to adhere to care plans, thus minimizing the risk of readmission and reducing unnecessary costs. A McKinsey & Co study found that around a third of patients with unplanned, high-cost follow-up care reported reasons that were considered avoidable, such as receiving unclear post-discharge instructions.
Boost retention and recruitment with patient-centric and personalized healthcare marketing
As rising medical costs and pandemic-related lifestyle shifts prompt more patients to shop around for care, providers must take action to create a healthcare experience that's truly patient-centric. With data-driven healthcare marketing tools, providers can differentiate their services from other health systems vying for the same market.
Find out how Experian Health can help your organization use consumer insights to build a patient-focused, personalized health marketing strategy to attract and retain satisfied consumers.
Contact Us