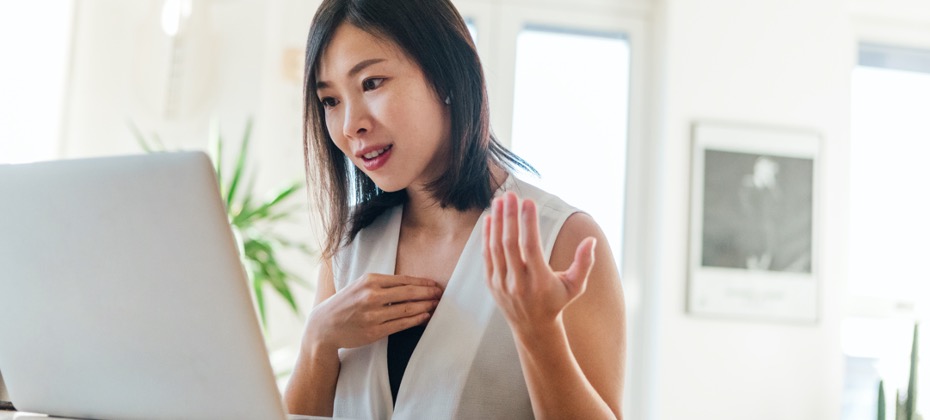 As the digital healthcare revolution takes hold, do assumptions about a generation gap still hold true? Do Millennials and Gen Z have different expectations of healthcare providers compared to Baby Boomers and Gen X? In today's hyper-connected world, the differences are a matter of degree. We're all Gen C now.
Futurist Brian Solis coined the term "Gen C" in 2012 to describe the rise of the "connected consumer," a generation of active participants in the digital-first economy. Recently, the term has come to be associated with everyone living through the age of COVID-19. This includes pandemic babies whose early months have been shaped by quarantines and virtual playdates, and consumers of all ages who have reimagined their lives through digital tools and services.
Gen C transcends the usual generational divides. Experian Health's State of Patient Access 2.0 survey shows that patients of all ages embraced self-service technology and virtual care during the pandemic. Younger groups may be in the majority, but demand for a consumer-centric digital patient experience crosses demographic lines. Forget Millennials and Gen Z – it's Generation COVID that's driving the healthcare revolution.
In this article, we look at what healthcare providers need to know about the attitudes and expectations of Gen C consumers. How does healthcare need to adapt to successfully engage the connected generation?
Gen C: it's an attitude, not an age
Think With Google describes Gen C as a "powerful new force in consumer culture… people who care deeply about creation, curation, connection, and community. It's not an age group; it's an attitude and mindset defined by key characteristics." Understanding the Gen C mindset will give providers the competitive edge when it comes to patient engagement. What might that look like?
Gen C is constantly connected. Nearly nine in ten have a social media profile, with two-thirds updating it daily. They're accustomed to organizing their life through apps and digital technology. Younger Millennials and Gen Z have grown up with the digital world in the palm of their hand, and have come to expect quick, flexible, and convenient app-like access to real-life services.
Gen C values authenticity and transparency. Recent political, economic, and environmental turbulence has created a group of consumers who choose brands and services according to their personal values. There is also a greater emphasis on convenience and price. Instant access to information means they may be more likely to question healthcare advice and compare services. And news reports of data breaches and corporate scandals mean providers may need to work harder to gain their trust.
Gen C chooses brands that embrace the power of personalization and community. Gen C expects personalized patient experiences. However, they're also looking for community. Health and wellness brands that facilitated connection through online groups grew in popularity during the pandemic, especially when people were unable to work out together. As influencer culture continues to evolve, more brands are inviting real consumers to act as brand advocates. This includes utilizing social media to give consumers an opportunity to engage directly in product development. Healthcare services that can offer ways for consumers to connect with like-minded communities will be particularly attractive to Gen C.
How does Gen C feel about health?
It's no surprise that the pandemic has made consumers more health-conscious. Gen C takes a more holistic view of health than previous generations and is more likely to use wearables and fitness apps to track their health goals. They're also more comfortable talking about previously taboo topics, such as mental health or sexual wellness.
Digitally fluent consumers are also more comfortable seeking answers to health questions online. A study by Gartner found that 41% of consumers with a health issue would talk to friends or family, and 38% would search for information on their own, before contacting a physician. There's an opportunity for providers to position themselves as the first and best resource for reliable, engaging and accessible health information.
As Gen C's influence grows, it pays for providers to invest in understanding their needs and expectations.
How should providers adapt the healthcare experience for Gen C?
Offer convenient, flexible and self-service access to care


Flexibility, speed and convenience are woven into Gen C's expectations of the healthcare experience. The State of Patient Access 2.0 survey found that around seven in ten consumers said they wanted to be able to schedule their own appointments online, and a similar number wanted the option to contact their provider through a patient portal. Gen C is less likely to use a desktop computer or make a phone call, so enabling mobile-friendly apps is key.

Online self-scheduling allows patients to find and book available appointments using their mobile devices. Integrations with scheduling rules and up-to-the-minute calendar checks mean patients are only shown the most relevant provider booking information. It's a closer match to their other consumer experiences, as opposed to long phone calls and wait times with a call center representative.

Similarly, automated registration tools can simplify patient intake and give consumers the option to check their details on their mobile devices. Rather than filling out multiple paper forms that are labor-intensive and error-prone, patients can simply complete the process on their phone or tablet. And for the 39% of patients who worry they'll catch an infection at their doctor's office, being able to complete intake tasks without sharing clipboards and pens in the waiting room will be a huge relief.

In a recent podcast interview with Beckers Hospital Review, Jason Considine, Chief Business Development Officer with Experian Health, said: "With COVID-19, digital tools and data-driven solutions introduced more streamlined processes into our healthcare system. The expectation is that they'll remain. Providers must embrace this digital transformation. Invite patients to self-schedule online, leverage digital outreach tools, simplify the registration process, and provide a transparent cost of care with flexible payment options… We need to create a simple consumer experience that matches what patients have in other facets of their lives."

Use consumer data to offer personalized outreach and boost patient loyalty


Understanding Gen C requires providers to rethink patient loyalty. In the past, patients might choose a physician and stick with them for much of their adult life. Now, they're more likely to shop around.

Research published just before the pandemic showed that 73% of consumers expect companies to understand their needs and expectations, and 62% expect those companies to adapt according to the consumer's actions. Experian Health's survey also showed that patients welcome proactive outreach by providers, though many providers fail to do so. Nearly half of providers said that inaccurate or incomplete data prevented this.

Providers know that a personalized healthcare experience is good for their bottom line, but without reliable data about each patient's needs, preferences, and lifestyle, delivering this is a challenge. Consumer healthcare marketing data can pull together reliable data sources to allow providers to communicate the right message in the right channel for different patient segments. For an even richer view of patients' individual non-clinical needs, providers should consider including social determinants of health (SDOH) data. COVID-19 revealed gaps in healthcare providers' capacity to leverage data to support economically and socially vulnerable groups. With this type of data, providers can personalize their outreach strategies in a way that truly supports individual patients and underserved communities.

Make it easy to pay with upfront estimates, coverage clarity, and digital payment methods

Household financial concerns were felt even more acutely over the last two years. Younger generations say they're more likely to consider cost when it comes to making healthcare decisions, with almost 60% saying it's now the main consideration. Gen C expects upfront, transparent cost estimates, with two-thirds of younger consumers saying they're more likely to seek out medical care if they know the cost beforehand. The State of Patient Access 2.0 survey confirms that price transparency remains high on the list of patient demands.

To this end, there has been a major regulatory push toward price transparency at the federal and state levels. Many providers are deploying transparent pricing strategies and payment estimate tools to make it easier for patients to navigate the costs of care. Demonstrating a commitment to price transparency can be a powerful marketing strategy to attract and retain loyal consumers – especially for those who are most affected by fluctuating employment and financial circumstances.

Watch our interview with Dan Wiens, Product Director for Patient Estimates at Experian Health, in which he describes how price transparency and patient estimates will evolve in 2022.

Patient payment estimates give patients clear, accessible, and easy-to-understand estimates before they come in for care. A cost breakdown is delivered straight to their mobile device, with the option to pay right away.

In addition to payment estimates, Gen C is looking for payment plans and payment mechanisms to be available at their fingertips, anytime, anywhere. In a world where they can order food and pay household bills at the tap of a button, it can be frustrating to have to wait a month for a medical bill. In fact, 70% of consumers say healthcare is the industry that makes it hardest to pay. Providers that can offer a choice of simple payment methods, pre-and post-service, will be likely to attract more Gen C patients. An integrated solution such as Patient Financial Advisor can help these tech-savvy consumers see their estimated cost of care, and make payments right from their mobile device.

For providers, the benefits of making it easier for patients to pay are clear. As demand for transparent and contactless payment methods continues to grow, investing in these digital innovations could be an effective route to recouping some of the financial shortfall experienced during the pandemic.
Don't forget – more healthcare staff are Gen C, too
Digital transformation isn't just a consumer issue. Many of the digital tools and services that enable providers to meet the needs of connected consumers will offer benefits at the organizational level too. Automation and advanced analytics lead to more efficient processes, better use of staff resources, fewer errors and more meaningful workflow insights. Time and money are saved, profits increase and staff enjoy a more satisfying working experience.
Investing in incremental innovations on back-end systems is even more relevant, given that growing numbers of healthcare staff are Gen C themselves. Just like consumers, they are accustomed to using digital apps and tools to run their lives, and they're looking for similar efficiencies while at work. Failure to provide staff with the tools they need to do their jobs in the digital age could lead to wasted time, revenue loss, and the adoption of less reliable and secure workarounds. With the right digital tools and systems, providers can equip staff to fulfill their roles safely and effectively — attracting and retaining a high-performing workforce.
Providers must open their digital front door to secure patient loyalty now and in the future
The pandemic has cemented a cultural and practical shift in the way healthcare is delivered. Now that more patients have had a taste of a digital patient experience, they expect it to continue. Gen C is pushing the healthcare industry to catch up to convenient, connected, consumer-centric services that are the norm elsewhere. Providers that can engage with Gen C in their digital language now will attract more satisfied consumers over the long term.
Contact us to find out how we can support your organization bring together all the digital tools at your disposal, to create a healthcare experience that's in line with Gen C's evolving expectations.
Contact Us