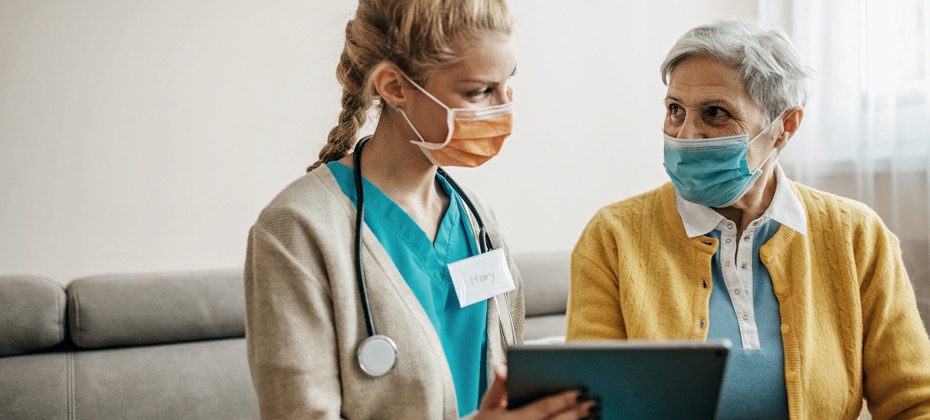 This is the fourth in a series of blog posts that will highlight how the patient journey has evolved since the onset of COVID-19. In this post, we address the fourth step – prior authorizations, and helping your patients get the approved care they need. This series will take you through the changes that impacted every step of the patient journey and provide strategic recommendations to move forward. To read the full white paper, download it here.
Ask ten physicians how to improve healthcare administration, and they are likely to share dozens of conflicting answers. But if there's one thing almost all of them can agree on, it's the need to dramatically overhaul the processes around prior authorizations (PAs) for patient care.
Prior authorizations for specific procedures, tests, and medications are designed to reduce financial surprises for patients and providers – while encouraging evidence-based care. The challenge is that criteria for authorizations changes frequently and can be complicated. Unfortunately, due to the COVID-19 pandemic, frequent change and complexity are difficult to manage.
After months of avoiding in-person interactions, patients are now flooding back to their providers to catch up on deferred care. In many ways, the increase in volume is to be celebrated: providers are recouping lost revenue and patients are once again receiving necessary services. But with the return of patients comes the return of onerous paperwork, and providers are not entirely prepared to play catch up.
In 2021, two-thirds of providers told Experian that they are finding it difficult to keep track of complicated criteria that keep changing during the pandemic. The same number expect to see ongoing challenges with securing authorizations for scheduled elective procedures, a marked increase from just over half of those surveyed last year.
As providers, payers, and patients adjust to the new normal of COVID-19, it's time for providers to streamline operations, increase efficiency, and improve revenue cycle predictability with automated prior authorizations.
Coping with the multiplying burdens of prior authorizations
Faxes and phone calls dominate the pre-authorization process. Practice staff – or even patients themselves – might spend hours working with multiple payer organizations trying to fill out forms, get more information, or appeal decisions. Without going through this tedious procedure, practices risk claim denials that can significantly impact their revenue cycles and patients may end up with unexpectedly large out-of-pocket bills.
Over 80 percent of providers have seen an uptick in prior authorizations since 2020, building on a multi-year trend of increasingly complex PA requirements. In a recent survey from the American Medical Association (AMA), 85 percent of physicians confirmed that the burdens from prior authorizations are "high" or "extremely high," and are affecting their practice operations. With an average of 40 prior authorizations per week per physician, some practices are spending more than two full working days each week on paperwork, the AMA says.
Practices that want to get ahead of PAs will need to take a new approach to preapprovals and health plan relations. Fortunately, innovative automation technologies are available to help.
Leveraging automation tools to streamline prior authorizations
Prior authorization software can significantly decrease the cognitive burdens and person-power involved in completing PAs. With key features, such as an always-up-to-date knowledge base of current requirements for multiple health plans, staff members don't have to search for obscure rule changes or the right payer portal to make sure their submissions are accepted the first time around.
Exception-based workflows with dynamic work queues can easily guide staff members through convoluted requirements. Advanced status tracking, flags for manual review requirements, and procedure reconciliation tools also ensure that staff are always informed and prepared to take action.
As a result, providers and physician groups gain the ability to complete more PAs in less time with a lower risk of errors, resubmissions, or claims denials. Meanwhile, patients can get the timely, evidence-based care they need and are less likely to find unpleasant surprises in their next medical bill.
Integrating proactive preapprovals into the patient journey
Providers can even take these newfound capabilities one step further to create a fully coordinated, cost-effective administrative experience for their patients.
For example, automated Notice of Care tools are the perfect complement to digital prior authorization solutions. With these solutions, providers can send timely and accurate patient admission, observation, and discharge notifications while simultaneously gaining visibility into pending encounters.
Uniting Notice of Care tools with data-driven PA strategies will make it simpler to proactively and holistically manage patient flow, anticipate resource allocation, and provide patients with timely and accurate information. As consumers begin to return to their pre-pandemic healthcare habits, it will be more important than ever for providers to get a handle on their administrative requirements and ensure they have the bandwidth to focus on reestablishing strong relationships with patients.
With a combination of prior authorization tools and Notice of Care solutions, practices can complete necessary administrative tasks quickly and easily to support efficient, effective, and engaging patient journeys through the continuum of care.
Learn more about how Experian Health can help your organization streamline patient access and improve revenue cycle predictability with automated prior authorizations.
Download the white paper to learn more about how the prior authorizations process is changing post-pandemic.
Download the white paper
Missed the other blogs in the series? Check them out: