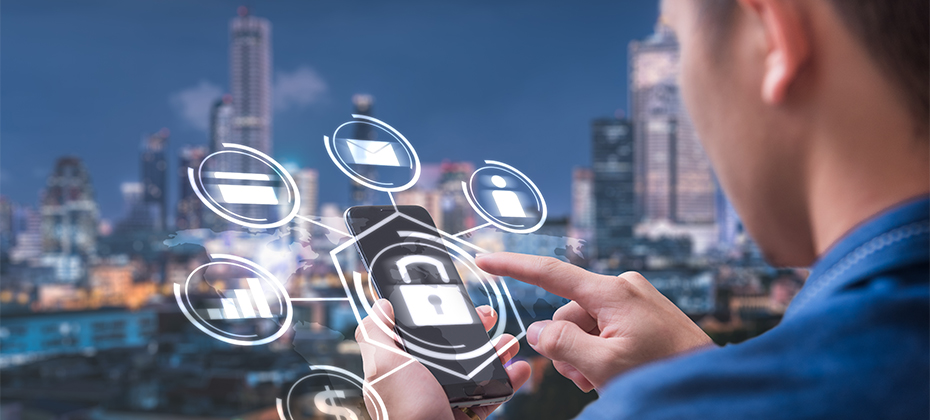 Healthcare data breaches are nothing new, but their size and frequency are increasing:
CVS Health lost over a billion search records when a third party accidentally made an online database publicly accessible in March 2021.
A ransomware data breach at prescription management vendor CaptureRx affected over a million patients at 17 healthcare providers in February 2021.
More than 3.47 million individuals and at least 10 healthcare organizations were affected by a massive data breach at file transfer company Accellion, which spanned multiple global industries in December 2020.
Further illustrating the risks to healthcare organizations, Scripps Health in San Diego was hit with two class-action lawsuits that assert that the organization should have done more to protect patient data. If upheld, it will set a precedent for healthcare organizations to be held legally responsible for failing to protect data – to the tune of $1000 per patient. The direct monetary cost of fines and lawsuits, however, may ultimately be a secondary concern as damaged reputation is often a more difficult setback to overcome. Patients increasingly approach healthcare as "consumers" and a breach – or a poorly managed breach situation – might prompt them to look elsewhere for care.
"Incidents happen every day. However, the real threat lies in how quickly and efficiently an organization can respond. This is what customers will remember. You need to be able to make prompt updates to your website, scale up call center capacity, and have answers ready when consumers need them."
The growing frequency and scale of health information breaches means it's no longer sufficient to say, "we're careful with our health data – this won't happen to us." Medical identities are extremely valuable, which makes them an attractive target to cybercriminals. In addition, the sudden increase in virtual care and remote working during the pandemic has created new vulnerabilities in data security.
A recent FBI alert that a major ransomware group is targeting the healthcare sector with phishing attacks is a cl reminder that healthcare organizations can't relax when it comes to cybersecurity. It's a case of "when, not if" a healthcare organization will have to deal with a breach. Prevention is the goal, but preparation is the smart strategy.
Shifting from data breach prevention to preparedness
During the pandemic, the volume of data being shared within and between healthcare organizations sky-rocketed, as providers offered more virtual care services and workforces became more distributed. While these innovations meant access to healthcare and work could continue safely, the shift to cloud-based data sharing and storage, means the data perimeter is much broader and tougher to secure – if there remains a perimeter at all. Data must be secured at the device- and employee-level now.
While prevention is better than cure, the hard truth for healthcare cybersecurity teams is that they're increasingly likely to have to deal with a breach. Unfortunately, many organizations don't have the technology, resources, or time to prevent breaches all the time, at every access point.
Chris Wild, vice president at Experian Health, says:
"We're seeing an increased frequency of cyber threats across the whole industry. Hardly a week goes by that we don't hear of a health system under attack from hackers or ransomware. The statistics show us there's a health data breach nearly every single day, so it's just a matter of time before it impacts any one provider, pharmacy, payer or physician group."
Instead of focusing solely on prevention, healthcare organizations need a strategy to prepare for what happens when a breach occurs. If they don't, they risk a long, public struggle to contain the breach, resulting in brand damage, patient loss, and financial consequences in the form of fines and lost revenue.
Building a data breach response plan
Recovering from a data breach requires a speedy and thorough response. With a plan in place, action can be taken as soon as the dreaded call comes in. Knowing exactly what needs to be done to meet HIPAA notification requirements, helps reassure consumers and regulators alike that every effort is being made to contain the breach. Not only will this help minimize fines, but it will also mitigate against the reputational damage caused by the security breach.
A breach is bad enough but compounding the negative impact of exposed data by failing to provide sufficient support to worried consumers is even worse. Wild says: "Incidents happen every day. However, the real threat lies in how quickly and efficiently an organization can respond. This is what customers will remember. You need to be able to make prompt updates to your website, scale up call center capacity, and have answers ready when consumers need them."
A robust response plan calls for C-suite engagement, clear success metrics, and regular pressure-testing. Above all, it must be flexible to adapt to whatever size and type of breach occurs.
The best support for the worst-case scenario
A data breach response plan isn't going to prevent the breach itself, but it can help a healthcare organization take the right steps in the aftermath. Having serviced thousands of data breaches over the last 17 years, Experian Health's Reserved Response™ program is based on real world experience and has evolved as the threats and consequences have increased. In a recent survey, clients using Reserved Response reported 15% fewer data security incidents than those who did not. Furthermore, any incidents that did occur tended to be smaller in scale.
Because the risk and impact of data breaches is trending upwards, this year Experian Health has introduced a new Reserved Response Hub. This digital, self-service tool helps to prepare and test a data breach plan, including:
the new and improved 2021 Data Breach Response Guide
downloadable readiness reading materials
tried and tested notification templates
a pre-breach incident checklist
access to Experian's full Reserved Response service, which provides support before or after a breach to ensure regulatory compliance and support for those impacted.
Reserved Response can help healthcare organizations put together a data breach preparedness plan in as little as three days.
Find out more