Providers know they need to improve their digital front door to withstand the financial impact of COVID-19, but change can feel risky, especially with so much uncertainty.
Experian Health's recent patient access survey offers a glimpse of what patients hope the digital front door will look like in 2021 and beyond. But what do providers see for the future of patient access? And are those views aligned?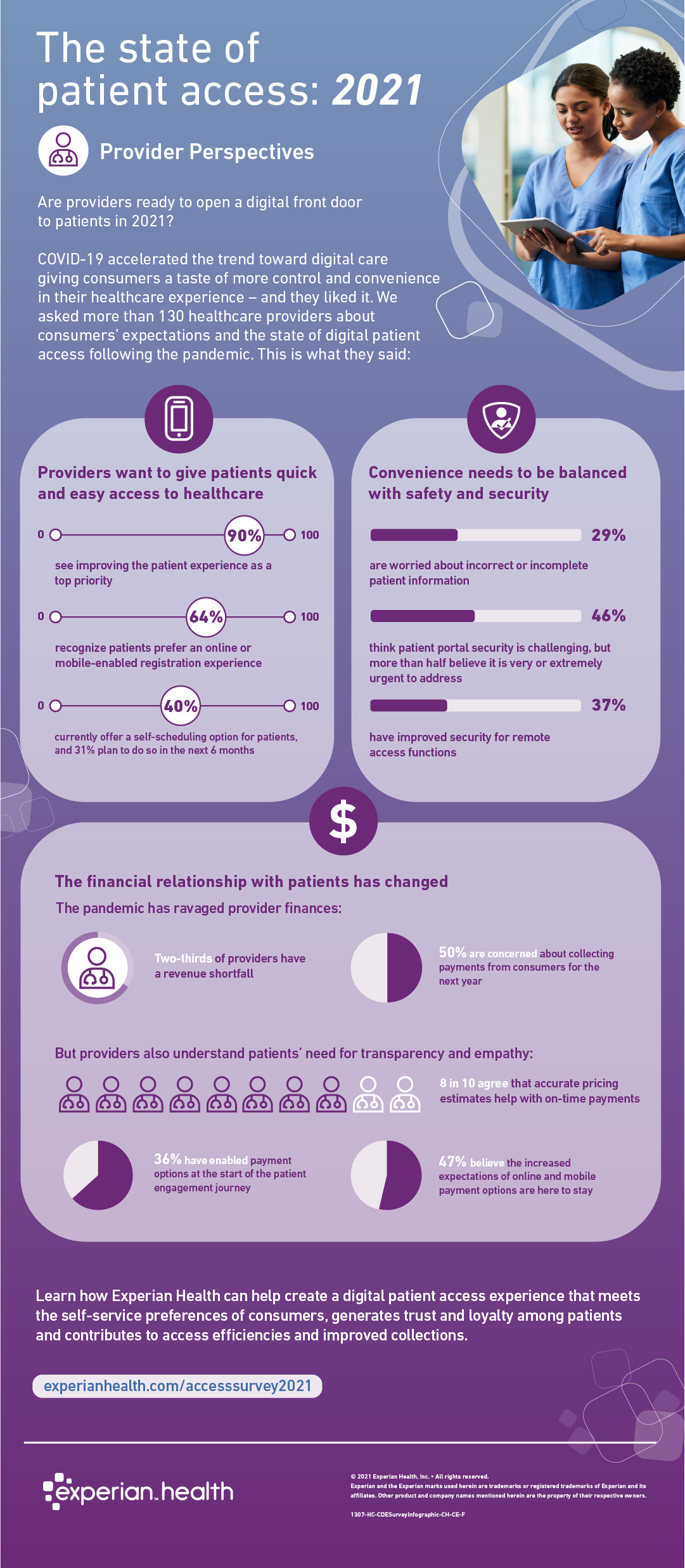 Providers that offer the most accessible patient access solutions in a post-pandemic world will secure greater patient satisfaction and loyalty.
Learn more