How has the pandemic affected consumer attitudes around patient access? What do consumers want when it comes to accessing care? These are the questions providers must answer if they are to survive the pandemic and lay the groundwork for future financial success.
Experian Health's recent patient access survey offers a glimpse of what patients hope the digital front door will look like in 2021 and beyond.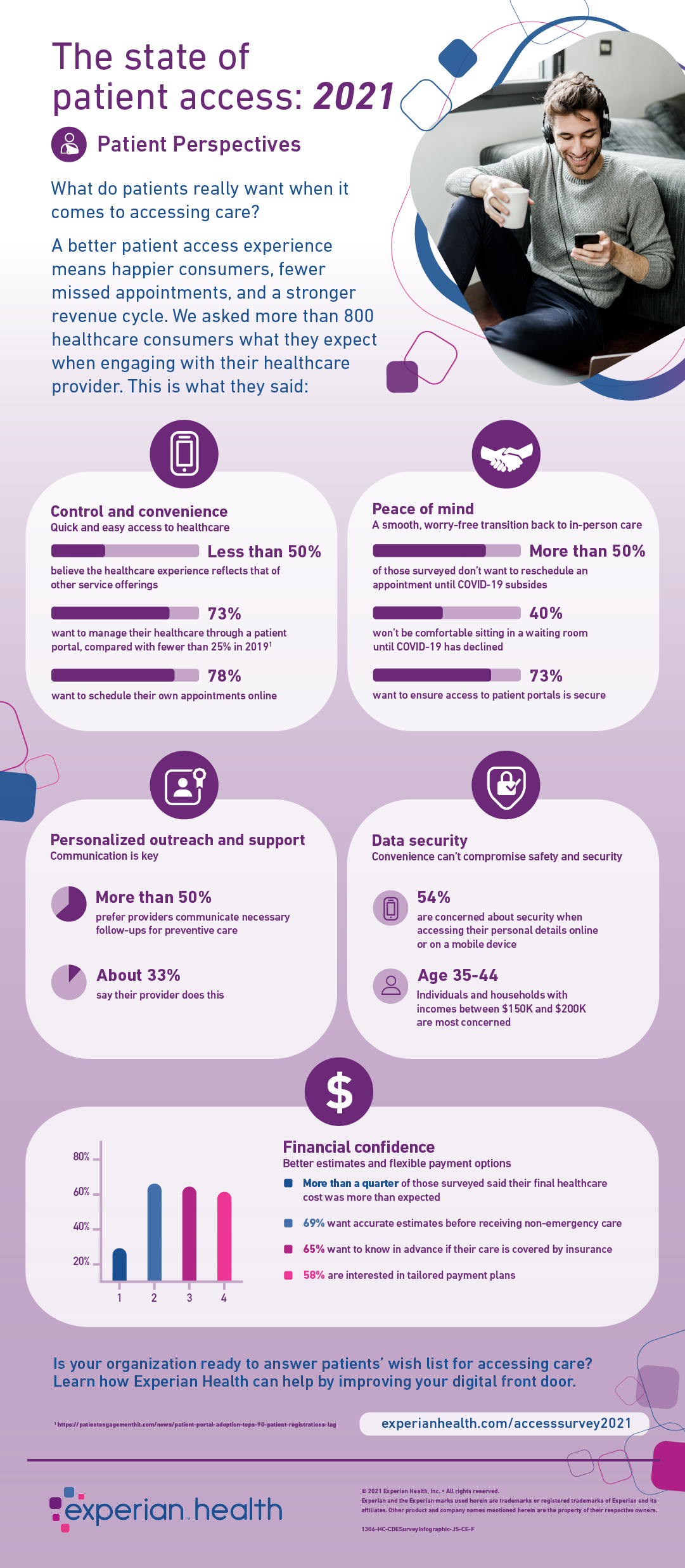 Wherever you are in the digital patient access journey, there's an opportunity to improve the experience for patients to one that will not only survive the tumult of the pandemic, but also thrive in the years ahead.
Learn more