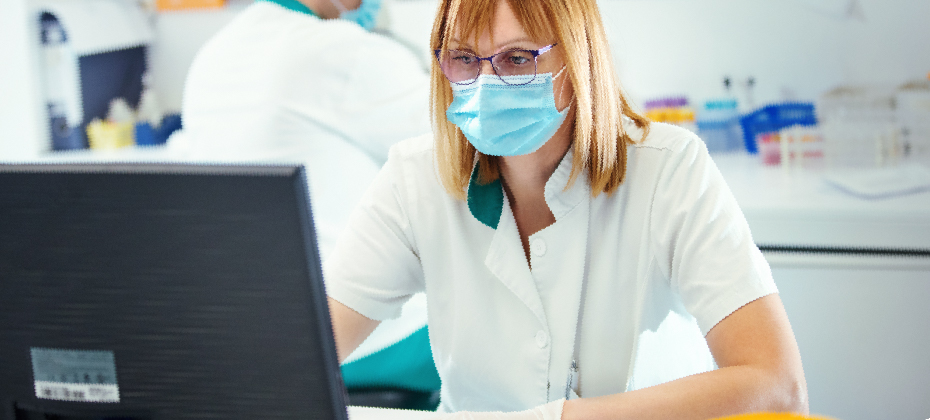 A hundred years ago, the Spanish flu pandemic led to a revolution in public health. Healthcare systems were overhauled, national health surveys were launched, and cross-border cooperation laid the groundwork for what later became the World Health Organization.
Now, with everything from grocery shopping to the global economy upended as a result of COVID-19, thoughts inevitably turn to the legacy of the current pandemic. As healthcare providers struggle to reorganize services, staffing and revenue cycles, change is being forced at a blistering pace. Adjusting is tough, but it's also accelerating technology trends that healthcare has been slow to leverage until now.
Could the coronavirus pandemic bring the future of healthcare to us sooner than expected, just like what happened in the years following 1918? What more can providers do to prepare for challenges in the new normal?
Here to stay: telehealth and virtual care
Necessity drives innovation – and one key example now is the telehealth explosion. Only a few months ago, remote healthcare was a business choice, selected for being more cost-effective and more convenient for patients, and for reducing the service-load on busy physicians, compared to traditional face-to-face care. Today, it's an operational essential in preventing the spread of the coronavirus, giving patients a safe way to speak to their doctor without leaving their homes.
Relaxed regulations, clearer payment rules and a hundreds of millions of federal cash injection are giving the roll-out a helping hand. Not only is this promoting better patient care and mitigating some of the revenue loss from reduced patient visits, it's giving providers an unexpected opportunity to conduct a large-scale experiment in the use of telemedicine that would otherwise have been impossible.
And it's working. Patients, physicians and providers are getting used to the benefits of virtual care. Telehealth and self-service patient engagement will likely become the norm once the pandemic settles.
Future-proofing healthcare services for a post-pandemic world
Even though COVID-19 is far from over, now is the time to plan ahead for managing the pandemic fallout and to protect against future risks. As leading trends forecaster Mary Meeker suggests in her coronavirus trends report, what we really need to prepare for the aftershocks of COVID-19 is better integration of healthcare and technology. We already have the tools at our fingertips – and telehealth is just the start. Where are the gaps?
Improving contact tracing and syndromic surveillance
The medical community highlights contact tracing as essential for getting a handle on the spread of the coronavirus and potential future outbreaks. Unfortunately, we don't yet have a system of universal patient identification, which could aid disease tracking by monitoring patient interactions with different touchpoints across multiple health services and generally aiding more accurate patient records. Still, many providers are turning to universal identity managers to track healthcare interactions and share accurate patient information safely and securely within their own networks.
Prioritizing data protection and security
With the surge in remote care and mobile health, keeping patient data safe through robust identity protection and matching is even more important. A tool such as Precise ID can give providers reassurance that only patients engage with their information – whether on their phones or visiting a provider's health portal – without creating long wait times or adding complexity to the sign-up process.
Strengthening the revenue cycle
Estimates suggest health systems could lose an average of $2,800 per COVID-19 case, with many losing up to $10,000, if payers do not raise reimbursement premiums. Ceasing revenue-generating services to accommodate COVID-19 cases only compounds the financial strain on the healthcare system. With revenue cycles at breaking point, there is no room for inaccurate coding or claim denials.
To help hospitals and healthcare organizations stay on top of rapidly changing payer policies, Experian Health is offering free access to COVID-19 and telehealth payer policy alerts, so providers can avoid delayed payments and costly claim denials.
While the 1918 pandemic led to a complete revolution in our understanding of public health, the legacy of this virus may be more of an evolution – accelerating technological progress already moving forward. The organizations that adapt the quickest to the new normal will be most likely to survive.
Find out more about the free resources and support available through Experian Health's COVID-19 Resource Center to help your organization tackled the most pressing COVID-19 concerns.