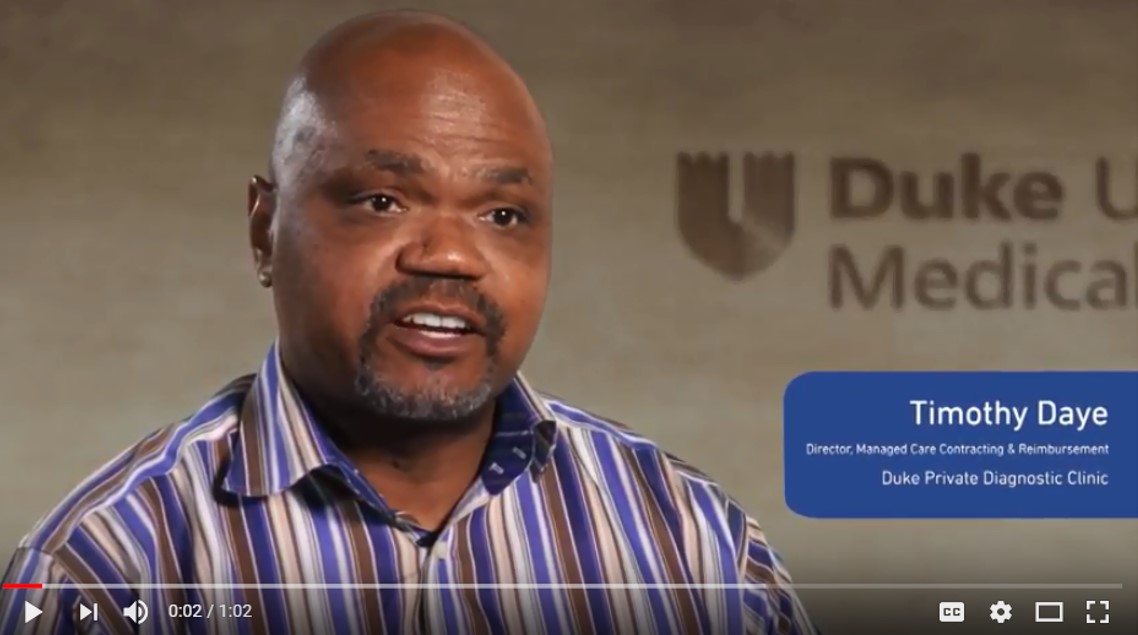 In an ideal healthcare world, third-party payers would always make payments accurately and on time. Unfortunately, human error is unavoidable, so missed payments and underpayments happen. Identifying and correcting these inaccurate payments often falls to healthcare providers, and without a strategy to make sure payers are complying with your contract terms, these errors are bound to cause stress and volatility to your revenue cycle.
There are, of course, external causes of underpayment that a provider can't necessarily control, such as payers misinterpreting contract terms or incorrectly calculating a payment. Providers, however, can counteract this by limiting internal mistakes like incorrect billing or failure to provide appropriate documentation.
Still, it's easy to let incorrect or late payments slip through the cracks, especially without a robust contract management system. Experian Health's Contract Manager and Contract Analysis tools can help providers make sure they're reimbursed quickly and accurately.
How Contract Manager and Contract Analysis eliminate payment problems
Experian Health's Contract Manager for Hospitals and Health Systems verifies the amounts owed for all applicable claims, monitors payer compliance, and models the financial implications of proposed contracts. And because Contract Manager's data processing and storage is completely remote, providers get 24/7 web-based access with no capital investments required and no added cost for software or data updates.
Contract Manager helped Timothy Daye, director of managed care contracting and reimbursement at Duke Private Diagnostic Clinic, part of the Duke University School of Medicine, identify underpayments and discover ways to avoid them in the future. "In addition to identifying underpayments," Daye said, "there's tremendous value in identifying billing issues that may result in underpayments and also identifying process improvements that can be implemented to eliminate the underpayments in the first place."
Contract Manager alone can identify and prevent late payments and underpayments, but when providers pair it with its companion solution, Experian Health's Contract Analysis, they can find added data and negotiating power to set contract terms that optimize third-party reimbursement.
Because you don't have a crystal ball to predict how all of the hundreds of variables in third-party contracts will affect payment, you need a contingency plan. That's where Contract Analysis comes in. By spotting unfavorable contract terms and offering real-world "what if" scenarios, Contract Analysis tells you exactly how proposed contracts with payers might affect your revenue cycle. You'll know before signing on the dotted line how each part of the contract will play out.
The Contract Manager and Contract Analysis combination allows you to audit payer contract performance to ensure compliance and maximize revenue. You could, for example, use it to check the accuracy of a reimbursement by comparing the expected payment to the actual payment, or you could recover from underpayments by finding lost revenue with data-driven insight.
Contract Manager and Contract Analysis can also help you identify unusual causes of underpayments. For instance, when Daye and his team were working on a recent anesthesia project, they had to correct a non-standard billing situation. "The payer was taking a reduction by billing the QS modifier, which is outside of the norm of standard billing protocol," Daye says. "We changed that process through the appeal with the payer by showing documentation that the QS modifier was informational only and doesn't warrant a reduction in payment."
Had Daye and his team not been able to identify this system issue, they'd still be scrambling to determine why the payment was lower than they were expecting. However, by using Contract Manager and Contract Analysis, Daye was able to pinpoint an outside-the-norm situation and correct the payment discrepancy as quickly as possible.
What makes the combo unique
The Contract Manager and Contract Analysis combination is essential for any healthcare provider wanting to ensure it receives payments that are accurate and on time. By using proprietary valuation logic, these tools will give you more precise insight into your contracts, giving you a solid foundation to protect against any payment problems. Experian Health reimbursement specialists even offer complete contract maintenance to make things easier.
Whether it's a coding typo or a misinterpreted contract item, there will always be some factor that could cause a payment error. And while you can't control some of these unforeseen hiccups, you can use Experian Health's Contract Manager and Contract Analysis solutions to correct them in the most reliable, efficient way possible.