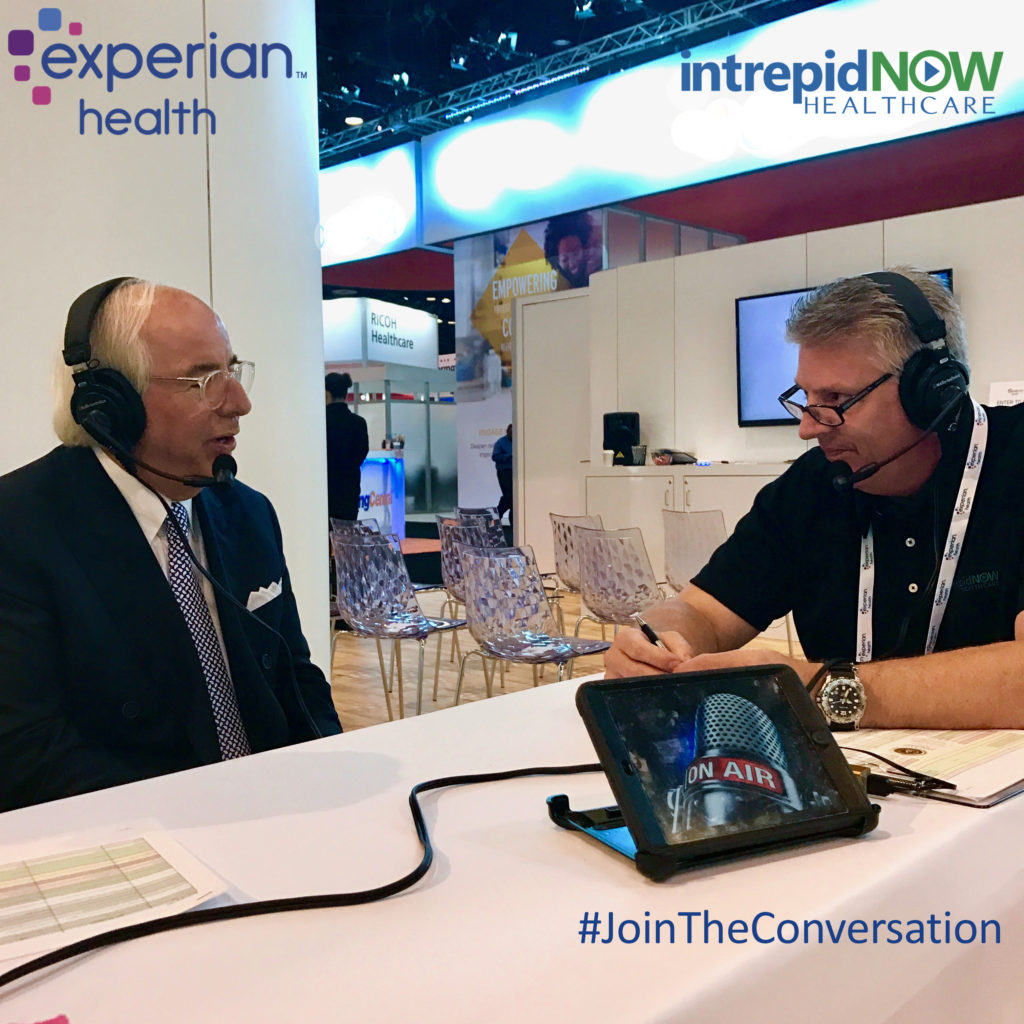 Experian Health was honored to host Frank Abagnale, one of the world's foremost experts on identity theft, forgery, and embezzlement, during our #JointheConversation radio show at HIMSS17. You'll know Frank from the great movie and book, Catch Me if You Can.  Frank has been a consultant to the FBI for over 41 years. He also developed a fraud detection technology called the 41st Parameter that Experian purchased in 2013 and it now operates in 80 countries around the world.
Frank was honored to be selected by HIMSS this year to lead a presentation called "Stealing Your Life" where he focused on identity theft in healthcare and represented Experian Health to discuss this topic. His presentation focused on the significance of fraud in today's healthcare world; illustrating the enormity of identity theft crimes and how they affect an individual's life in many areas including health insurance, credit, income taxes including refunds, banking, just to name a few.
Hear Frank's assessment of healthcare's susceptibility to breaches, the current state of cybersecurity, privacy and identity theft, as well as helpful strategies to personally avoid becoming a victim of identity theft.
Listen to the complete podcast
Learn about our Identity Management solutions