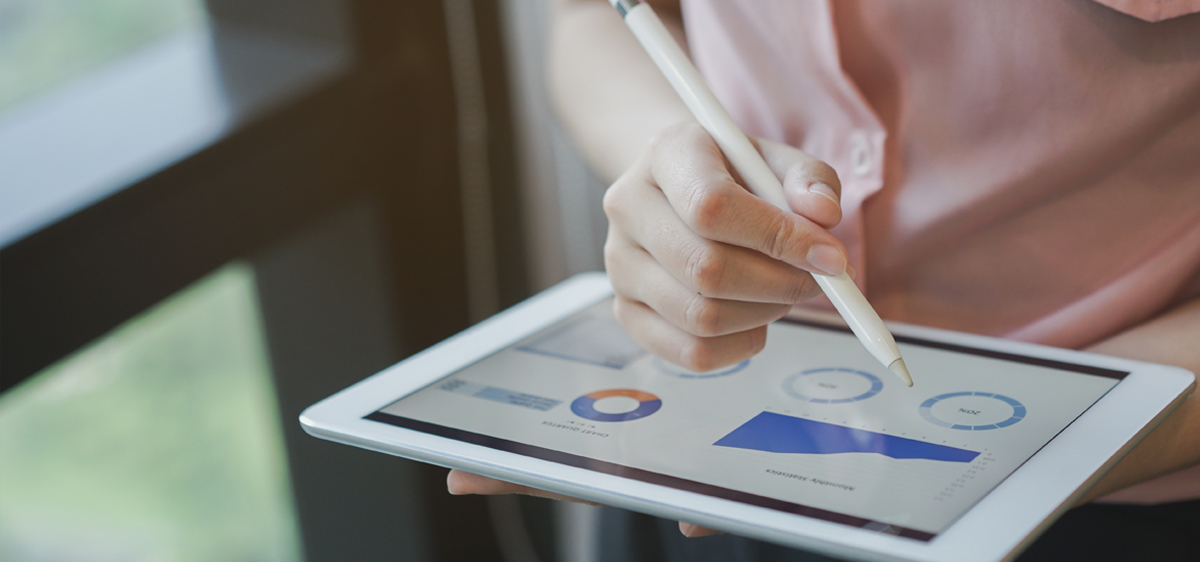 There isn't a roadmap for navigating through times like these but the reality can't be ignored. The effects of the pandemic will forever change how lending businesses operate and engage with customers long after the health crisis is over. Businesses and consumers have basically been pushed to engage with each other digitally en masse and there are practical challenges that banks and financial services are faced with today that need to be addressed. Some of these issues require short-term adjustments to manage things like increased volume of call center inquiries with a remote workforce. But other issues have put a spotlight on massive areas in need of modernization such as the management of liquidity and risk. Businesses need to think critically about how they will use technology and innovation to transform their credit risk and fraud operations to better serve customers across channels. Here are three cost-effective strategies that will connect you with your customers faster and in their greatest time of need – now and post-Covid.
Respond to the change in a fair and consistent way. Regulatory bodies and credit risk policies are designed to prevent against unfair lending decisions. But when federal funding to provide stimulus and pressure for payment holidays take hold, it's creating a lot of uncertainty for how to handle its impact on the portfolio. Strong operational decision management capabilities provide businesses a way to quickly test new strategies and deploy them. In fact, this isn't all that new to large banks and financial institutions. But smaller banks have considered it "out-of-reach", a perception that isn't true nor acceptable at time when there are solutions available on the cloud.
A huge benefit to moving your strategy management to the cloud is the ability to flex up or flex down your costs at time when balancing your cash flow and discretionary spend or technology investments is a top priority. Flexing up for increased customer demand to handle hardship or government-backed small business loans is going to be fundamental during this crisis, and where cloud-based strategy management will really pay off. A further benefit is that you remove the complexity of the IT infrastructure and get access to enhanced features whether it's new data sources, models, or improvements to security. This is especially important as we all know, necessity is the mother of all innovation and there will be a need to get more from your current software without wanting to replace legacy systems.
Models that drive decisioning still work. Despite the lack of historical precedent for the current scenario, data and analytics are very effective in this rapidly changing environment. For example, many people are facing financial hardship right now which means businesses need a way to efficiently receive and process applications that out-sort those in need of special servicing. Understanding who was headed into default prior to Covid-19 and who is experiencing short-term default because of this situational unemployment is key for delivering the right products and terms. In fact, if there is anything transferrable from the 2007/08 recession (which was entirely different from what the world is experiencing now), is that you need to use analytics to discern habits from new behaviors and ensure you don't use vanilla treatments for both.
Businesses will undoubtedly see their analytics teams overstretched during this period, so now is the time to reduce the manual load and invest in machine learning and AI. These advanced tools can offer the fastest and best results for getting the right analytical capabilities or models in place. For larger organizations, this will mean having the agility to rapidly update and deploy existing models, and for smaller ones, it will mean building this from the ground up. To help, our data scientists have recently identified over 140 consumer credit attributes that can offer some insights even in unprecedented times to:
Identify financially stressed customers earlier
Predict future payment behavior accurately
Respond to profile changes faster
Re-define the customer journey. Businesses should remove all unnecessary friction by inspecting the customer journey right down to every click and interaction. Why is this important? It remains to be seen exactly what customer behaviors and expectations will take hold but it's likely to leave a lasting imprint. The contactless way consumers engage with businesses puts more and more pressure on how effectively they're using data and customer insights to make their interaction relevant.
Relevance in the form of –
Do I recognize that this is my customer enrolling in or accessing their account(s) or is it suspicious?
What do I know about this customer to proactively adjust or deliver a contextually appropriate offer or the terms they will accept?
Are there signs of "mental drop-out" or abandonment that signal improvements to the experience are needed?
How can I deliver the same experience across channels and simplify complex transactions, like enrollment?
Do my customers feel secure and do they trust my business to protect their information?
This is an opportunity for organizations to reflect upon how they do business, both in terms of how effectively they operate, but also in light of consumers changing expectations about the way that they want to engage with the wider community. Beyond the data, having an appropriate and empathetic response to customers who feel stuck can increase rapport, build loyalty, and open new possibilities to work together in the future.
Related articles: