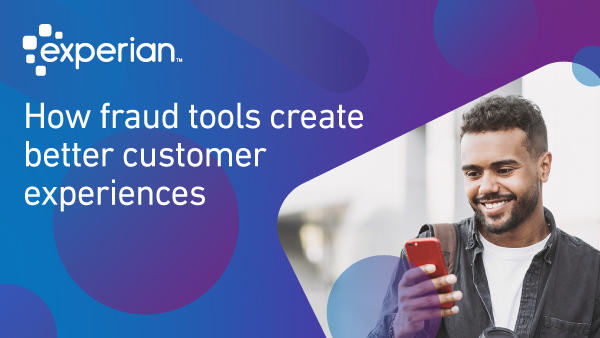 As the economy continues to recover, commercial service providers have a significant opportunity to expand their market share by growing their business and commercial portfolios through new customer acquisition. Compared to consumer relationships, which typically carry a more limited number of accounts, business customers offer the opportunity for a more expansive relationship, with the ability to onboard the customer into multiple accounts and products. A relationship with a business customer may start with a single checking account, and if the customer is pleased with the service and experience, that relationship may blossom with the customer's adoption of additional products and services including telephone lines and devices, business credit cards, loans and lines of credit for business needs, software, and treasury management products, among many others.
To gain more share of the wallet, commercial service providers must offer an excellent digital customer experience as the cornerstone of a successful customer relationship, as the market becomes more and more competitive. Business customers are quickly transitioning their operational processes to be digital-first, and they expect vendors and suppliers, across many industries especially financial institutions, to be a step ahead in offering digital account opening and support.
How fraud tools help the customer experience
Commercial service providers must continuously innovate their operations and account onboarding strategy to stay competitive and shut out cybercriminals. A robust fraud prevention strategy should help to reduce losses and operational costs. By prioritizing fraud tools that enable automation, commercial service providers can reduce costs by eliminating labor-intensive processes.
The challenge for service providers becomes how to effectively manage that trade-off: creating a technology-enabled process that accurately disrupts fraud attempts while not inconveniencing and adding undue friction to legitimate customers. For example, fraud tools that activate during the onboarding phase can help service providers offer a better customer experience, allowing low-risk accounts to pass through with minimal friction while applying safeguards to slow down applicants in the danger zone for further review.
Many commercial service providers are unaware of the amount of undiscovered fraud that lies within their customer portfolio. Undiscovered fraud is a subset of your approved customers who represent a risk of future fraud. These cases exist because many legacy fraud tools take a one-size-fits-all approach to screening for fraud. But these customers are at a higher risk for future fraud occurrence. Now, advanced fraud prevention improves the experience for the majority of customers by enabling a less intrusive application process, reducing friction within the customer experience, and increasing operational efficiency.
Preventing fraud with an integrated framework of tools
There are three major types of application fraud:
First-Party Fraud —the perpetrator opens an account without an intent to repay the creditor
Third-Party Fraud — the perpetrator opens an account under someone else's identity
Synthetic Fraud — the perpetrator uses stolen information and creates a fictitious identity with pieces of real information, in order to carry out fraud.
Tailoring your approach to specific fraud makes for a better customer experience and bottom-line savings. However, identifying and remediating all types of fraud requires a cascade of tools, experts, and data sources.
Experian's commercial fraud suite can be customized within a commercial service provider's operational workflows to address each form of fraud with the correct treatment. Experian's tools are supported by the most robust consumer and business data available, in addition to new, third-party sources, giving commercial service providers the ability to gain efficiency through a single partnership, as opposed to manually integrating data from multiple disparate tools and sources.
One way we have created efficiencies for commercial service providers is by blending consumer and business data through our next-generation business verification solution Multipoint Verification. It helps clients cross-reference application information with robust databases backed by blended bureau data and new, third-party data sources.
With Multipoint Verification, commercial service providers can leverage practical intelligence gathered from signals that describe the validity of attributes like the applicant's phone number, professional social media profiles, historical employment information; and business information like a business' web domain, email addresses, mailing address, industry classification, corporate linkage, Tax ID, and much more. Once the business owners have been verified, providers can score their applicants with Experian's First Party Fraud Score, a new-generation blended predictive scoring model designed to identify first-party fraud risk or the likelihood of a first payment default within the first 6 months of account opening and to identify credit bust-out scenarios.
Growing business customer bases with fraud prevention tools
Customer expectations of online applications have changed in recent years, and your lower-risk good customers can enjoy that lower friction experience while higher-risk applications get more scrutiny. Focusing on the customer experience in how you screen for fraud can be a great growth opportunity. By using a comprehensive suite of tools such as Experian's Commercial Entity Fraud Solutions, which specifically addresses each fraud type and applies the right type of friction when needed, your firm can drive operational efficiency that reduces risk and cost.