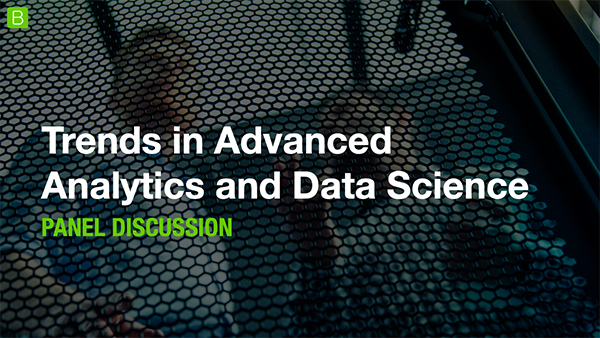 Matt Shubert, Experian's Director of Data Science and Modeling participated in a discussion about trends in AI and Machine Learning. He shared insights on how Experian Business Information Services is leveraging these technologies for clients.
Matt and a panel of industry experts discuss how businesses are taking advantage of predictive analytics technology to gain a competitive edge in the marketplace.
Webinar Highlights:
– Use cases that show how AI and machine learning are helping companies be more proactive than ever
– How predictive modeling can lead to more informed business decisions
– What steps organizations can take to adopt an AI-enhanced analytics strategy that works for them
– And more!
Panelists:
Puravee Bhattacharya, Senior Data Scientist and Analytics, BI & Performance Reporting at Energia
Nirupam Srivastava, Vice President – Strategy and AI at Hero Enterprise
Matt Shubert, Director of Data Science and Modeling at Experian
Watch Webinar Recording