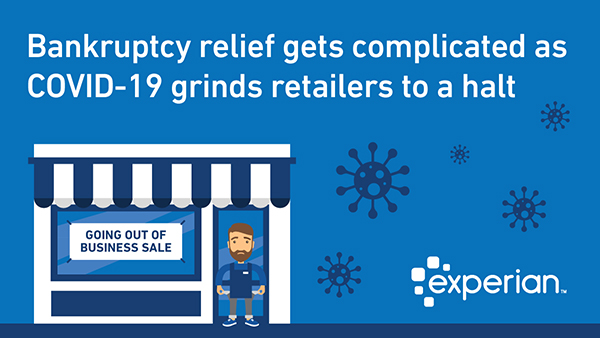 During the great recession of 2008, the recovery of the U.S. economy hinged on the idea that certain institutions were just too big to fail. Bailouts ensued and the recovery effort was long and arduous. Today, the COVID-19 pandemic poses a different kind of threat to the U.S. economy, grinding the wheels of commerce to a crawl, forcing millions of businesses to temporarily close and lay off workers. The Federal Government passed the CARES act, including the $349 billion Paycheck Protection Program. These bold relief efforts, while helpful to many, came too late as a flood of businesses sought bankruptcy protection through the courts.  With only a few states planning to loosen social distancing and safe at home restrictions, the courts are being forced to improvise. So in this post, we spoke to an attorney, Scott Blakely about a couple of unique cases involving iconic American retail brands.
The first Tent Sale  
Over 60 years ago, Michigan entrepreneur Art Van Elsander opened the first of seven Art Van furniture outlets. By the time they opened their seventh store, cash flow was an issue. On the brink of bankruptcy they came up with a novel idea — erecting a huge tent in the parking lots of the stores to attract crowds of shoppers, and drive-up cash flow, hatching the first-ever "Tent Sale."  Art Van Furniture ran tv ads all the time and were a major sponsor of America's Thanksgiving Parade.  In the 1990s when the parade organizers ran into financial difficulty Art Van Elsander wrote a $250,000 personal check so that the parade could go on. Art Van Elsander passed away in 2018.
Fast forward to early March 2020, Art Van Furniture had grown to become a $1.4 billion retail juggernaut with 141 stores and 3,700 employees. By March 8th, battered by tariffs on Chinese furniture imports, Art Van Furniture filed for Chapter 11.  Under Chapter 11 bankruptcy, debtors are left in control of the business and provided an injunction that prevents creditors from collecting debts or recovering collateral.  Three days after filing, the World Health Organization declared the novel coronavirus to be a pandemic, and on March 13th the Trump administration declared a national emergency, forcing non-essential businesses to close.
🚨 BREAKING 🚨

"We have therefore made the assessment that #COVID19 can be characterized as a pandemic"-@DrTedros #coronavirus pic.twitter.com/JqdsM2051A

— World Health Organization (WHO) (@WHO) March 11, 2020
The two announcements crippled Art Van's ability to conduct a tent sale so they filed a request of the court to convert their case from Chapter 11 to Chapter 7. Under Chapter 7, the management of the company loses control and a trustee is appointed by the court. Under Chapter 7 the chances of debt recovery are greatly reduced.
In Art Van Furniture's case, remaining shut down during the COVID-19 pandemic would result in expenses eclipsing any potential revenues generated for creditors. Their hand was forced, and the courts took action.
We asked our legal expert Scott Blakeley to give us his take and here's what he said:
"In Art Van's case, the pandemic destroyed a strategy to operate to prepare for the sale of all its assets as a going concern to Levin Furniture's former owner, so as to capture that value to distribute to unsecured creditors.  Art Van's alternate strategy to pause the Chapter 11 proceedings until the pandemic passed was not workable as it could not meet the accruing administrative expenses.  Rather, Art Van was forced to implement a going out of business strategy for all of its stores.  In the initial days of the store closing sales, deposits from inventory sales dropped from $23 million to just $8 million in their final week."
"Continued negotiations with creditors to pause Chapter 11 proceedings and conserve cash to meet fee obligations and pay former employees also fell through. In the middle of proceedings, the Judge ordered Art Van to freeze any spending in order to have the company declare amounts owed to employees. By then, however, employees joined in suing the retailer. With no revenue coming in and no amounts to cover employee pay and health care, the Judge declared that Art Van could not choose to pay employees at the expense of other creditors without a court order. With no other options, Art Van filed their request to convert the case to a Chapter 7, handing over the decision to the Trustee and Bankruptcy Court. In Art Van's case, the Trustee is hoping to open stores again, but that pathway is unclear given the stay-at-home orders of states.  Unsecured creditors are not expected to receive a distribution."
Landlords cry foul over Modell's bankruptcy pause
Morris A. Modell opened the first Modell's Sporting Goods on Cortland Street in Lower Manhattan in 1889. On March 11th, 2020 that run ended when they filed for Chapter 11 bankruptcy protection, announcing they would be closing all 134 stores, citing declining interest in sporting apparel. They had planned an orderly liquidation to proceed through the month of April and sell a portion of their stores. But the Government imposed closure of non-essential businesses hampered those efforts so on March 23rd Modell's requested and were granted a period of suspense in their bankruptcy case until April 30th, citing a rarely used Section 305 provision. Ordinarily, rent must be paid to the landlord post-bankruptcy, with the exception of a limited grace period for cause, and COVID-19 would be such a case.  So landlords in this case got the short end of the stick, they cannot collect rent or evict.
Scott Blakeley offers the following assessment of what happened with Modell's:
"With its chapter 11 filing, Modell's was forced to liquidate its assets through going–out–of–business (GOB) sales at its retail locations.  However, COVID-19 restrictions shuttered the GOB sales. Modell's motioned the bankruptcy court to suspend the GOB sales given the COVID crisis and the resulting stay-at-home orders.  The court order allowed Modell's to suspend payments to landlords for post-petition rent since the retailer could not conduct their GOB sales at the stores.  Other retailers in chapter 11 are likely to follow Modell's strategy to suspend post-petition payments to landlords as social isolation orders continue. Given Covid-19 and stay at home orders, debtors and even creditors may benefit at some level (other than landlords) from the suspension of chapter 11 as debtors can preserve the value of their business as it stays in place, lenders can preserve the value of their collateral by not being forced to seek a premature sale or liquidation, and unsecured creditors may increase the likelihood of a distribution through enhanced values of GOB sales.  The chapter 11 case suspension is expected to extend through May 30th, but landlords are expected to oppose."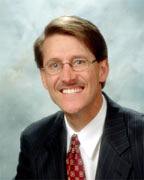 Scott Blakeley is the founder of Blakeley, LLP, a noted expert in the field of creditors' rights, commercial law, e-commerce, and bankruptcy law. Scott regularly speaks to industry groups around the country and via monthly webcasts on the topics of creditors' rights and bankruptcy.