Financial Literacy 101: How We Can Make a Difference This Month
Join our #CreditChat on Periscope, YouTube Live, Twitter, and Snapchat every Wednesday at 3 p.m ET. To kick off Financial Literacy Month we brought together experts to give their tips on financial education to create #afinlitfuture.
The panel included:  David Lopez: CPA, founder of David Lopez and Co, and member of the AICPA Financial Literacy Commission; Laura Levine: Executive Director of The Jump$tart Coalition; Shannon McNay: Personal Finance Freelance Writer ; Rod Griffin: Director of Public Education at Experian; and Christina Roman: Social Media Specialist at Experian.
We also featured financial tips all week on Snapchat.
View the Complete Tweetchat via Storify:
Questions We Discussed:
Q1: What is Financial Literacy Month and why is it important?
Q2: What are the core principles of financial literacy?
Q3: How can someone assess their level of financial literacy?
Q4: How can financial literacy help people achieve financial freedom?
Q5: How can we ensure that we are raising financially literate children?
Q6: How can we raise awareness about financial literacy with our friends and family members?
Q7: How can we raise awareness about the importance of financial literacy in our communities?
Q8: What are some hurdles to achieving financial literacy, and how can people overcome them?
Q9: What resources are available to someone interested in learning more about money management or the financial literacy movement?
Q10: Any final tips to help people make a difference during financial literacy month?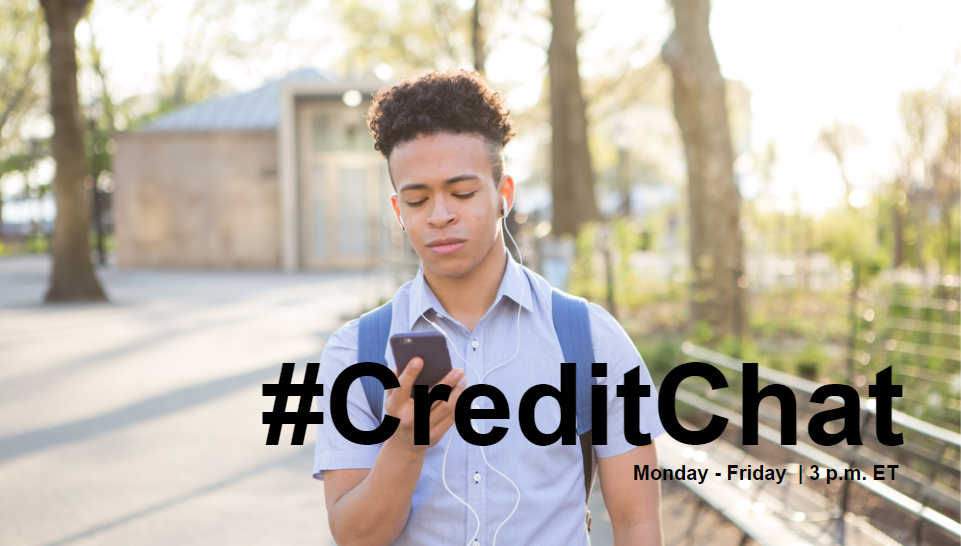 If you've never heard about #CreditChat, here is a brief overview:
Relevant chats on YouTube: