Congrats Grads! Ways to Be Smart With Finances After Graduation
Join our #CreditChat on Periscope, YouTube Live, Twitter, and Snapchat every Wednesday at 3 p.m ET. Congratulations to the graduating class of 2018! In this chat, we shared important financial literacy tips to help you make smart choices with your finances after graduation.
The panel included: Josh: Founder of Money Life Wax; Dominique Broadway: Award winning Personal Finance Coach and Founder of Finances De•mys•ti•fied; Ask Sebby: Personal Finance for Millennial's; David Carlson: Founder and Editor of Young Adult Money;  Jennifer Jackson: Creator of ADLT101.com; Money Selfie: Helping Millennial's Understand Personal Finance and How To Save Money; Debbi King: Owner of ABC's Personal Finance; Rod Griffin: Director of Public Education at Experian; and Christina Roman: Social Media Specialist at Experian.
We also featured financial tips all week on Snapchat.
Take a look at our tweet chat via Wakelet
Questions We Discussed:
Q1: When and how should a college graduate begin to assess his/her financial situation?
Q2: What are some best practices for establishing a budget?
Q3: What should college graduates know about student loans?
Q4: What should college graduates know about credit and credit cards?
Q5: When job hunting, what company benefits should college grads look for for their financial future?
Q6: What advice do you have for graduates just entering the workforce?
Q7: What should a new grad know about renting an apartment?
Q8: What should college graduates know about investing?
Q9: What advice do you have for a college graduate who is struggling to find a job and/or pay bills?
Q10: What is your #1 financial tip for college grads?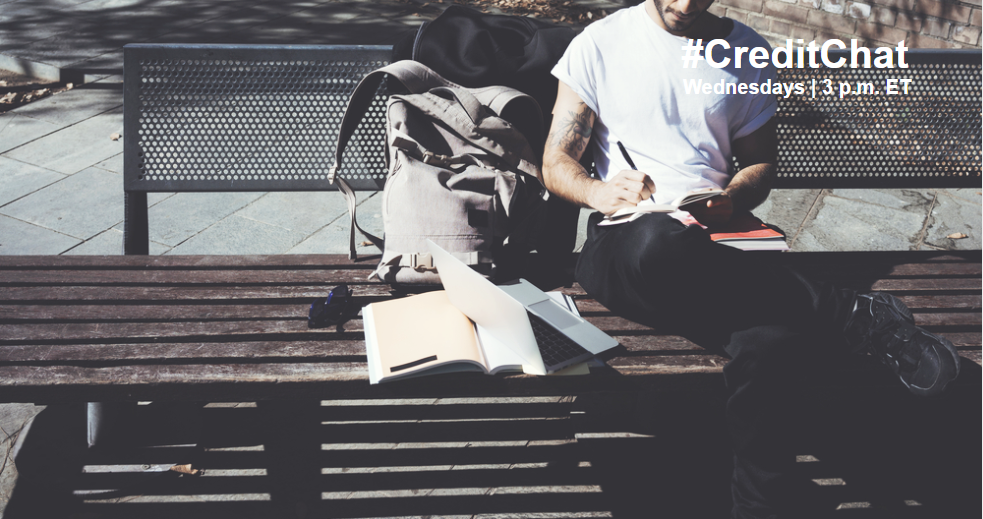 If you've never heard about #CreditChat, here is a brief overview:
Relevant chats on YouTube: